Fernando Alonso is generally acknowledged to be one of the greatest Formula 1 drivers of all time, but he's clearly in the twilight of his career. The Spaniard will be 42 in July, and 2023 will be his 20th season as a Formula 1 driver. Only he knows how many years at the top he has left, but he's currently on a multi-year deal with Aston Martin, with an option to extend further. So there are at least a few to come. Even now, his primary motivation is to win that elusive third-world title.
Alonso won both of his titles in quick succession with Renault in 2005 and 2006, finished second three times, and three times (including 2010 and 2012) he's finished less than 5 points behind the champion. There is always a conversation of what 'could have been' with Alonso, and it will likely never stop, even if he's already cemented himself as one of the sport's legends. While he does hold out hope to win the third title, he's been stuck in the midfield since 2014.
He moved to McLaren, and he couldn't get back in the title fight; he took a break, returned with Alpine and he couldn't compete for the title either. So now, he's taken a chance on Aston Martin. The British team finished P7 in the Constructors' championship last time out, but the Spaniard was clearly convinced by their project and believes they can close the gap. As per Motorsport.com, he said: "No, I think I will not accept that and I will not continue if I don't believe that we can have a chance."
Alonso added: "I don't know if it's one percent chance or 10 percent, but I will only continue because I believe that we will have a chance." and while he doesn't expect to 'close the gap' in 2023, he feels it's important to put a baseline for the future. He further elaborated: "This is a very competitive environment, so to become a champion you need to deliver something special. I'm ready to deliver something special from my side and I expect the same from the team."
Read More: "One of the greatest," Former F1 teammate Stoffel Vandoorne heaps praise on Fernando Alonso
Fernando Alonso on when he'll retire from Formula 1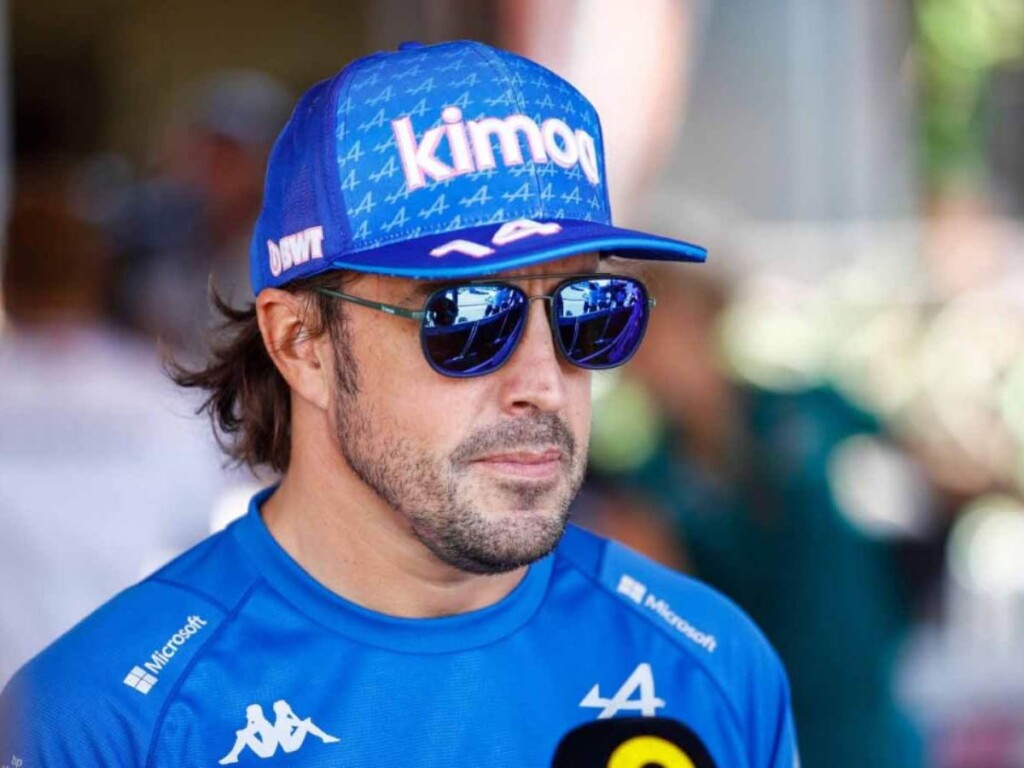 No one can race forever: Not even the grid's oldest driver, Fernando Alonso. He is also the sport's most tenured driver, but even he knows that he only has a few years left in Formula 1. Currently, he's on a multi-year deal with Aston Martin, so there are a few years left. But only a few. Alonso says that he's taking his retirement 'considerations' year by year. He will stop if he doesn't feel 'happy with himself'.
The Spaniard said: "I think I would take it year by year. I don't know, [in 2021] I was maybe not 100%. If I do a few seasons like that, even if I perform from the outside okay but I don't feel happy with myself, then maybe I stop." While he couldn't exactly pinpoint when he'll stop, he confirmed he'll continue for at least two to three years 'for sure'.
But just cause his racing career may end in a few years does not mean that his association with Formula 1 (or motorsport in general) will end as well. He's earlier expressed interest in staying in a non-racing role at Aston Martin – and they have reciprocated that interest.
In case you missed it: