The Audi F1 team has already announced their intentions to join the grid at the pinnacle of motorsport in 2026, which is set to be the dawn of a new era in Formula One. Former Sauber driver Pedro de la Rosa believes that the Four Rings have the potential to be title challengers in a few years, given the changes they can bring about to Alfa Romeo. The German team is rumored to be targeting Carlos Sainz to lead them to a title, according to recent reports.
Speaking to the F1 Nation podcast, the Spaniard predicted, "This is a long-term sport, and [Audi] will play the game, and they will be title contenders in a few years." He is confident that the team can change Alfa Romeo's inconsistency once they take over and reiterates that it is a marathon, not a sprint.
Audi have entered into a partnership with Sauber, and will be rebranding in 2026. They have already hired McLaren's previous Team Principal Andreas Seidl, and have purchased stake in the team. De la Rosa is confident that the time and effort Audi invest will reap its benefits in the future years, placing them at the front of the grid. Given the updates we've received on their current progress, it is easy to see why De la Rosa believes the team has the potential to fight for titles in the future.
Related: Monaco Grand Prix in jeopardy as French energy union announces 'targetted power cuts'
Audi has big ambitions for Formula One, with preparations already underway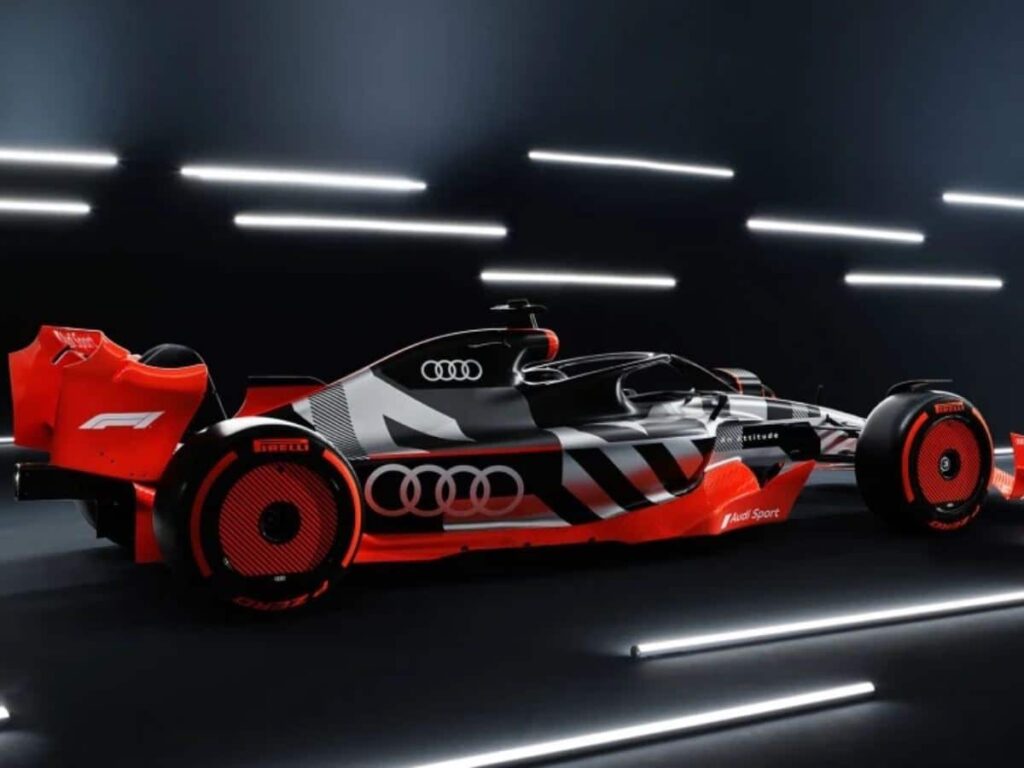 The aspiring F1 team has already begun to show their intent to be strong competitors upon their entry into the sport. Reports have surfaced revealing that the German team is targeting Mick Schumacher and Carlos Sainz as their driver partners. This combination of a seasoned, experienced driver in his prime, such as Sainz, along with a young prospect brimming with potential like Schumacher, could facilitate their rise to the top in a few years.
The team will also be a Power Unit manufacturer from 2026. Audi will develop and manufacture the engines for their F1 program at their Neuberg headquarters. The headquarters is currently undergoing an expansion, which includes the addition of a new facility spanning 3,000 square feet dedicated to their F1 journey.
The team is currently laying the foundation for their drivetrain, and focussing on energy management for the hybrid functionality. McLaren is rumored to be pursuing a partnership to supply their powertrains, rendering the British team independent from Mercedes.
Audi is focusing on their partnership with Sauber and the advancement of their power unit to establish a strong position in the 2026 Formula 1 season. With the ever-changing environment of Formula 1, Audi's approach to revolutionizing the sport is anticipated to attract considerable attention. They are positioning themselves as a formidable contender.
In case you missed it: