Max Verstappen won the United States Grand Prix for the second time in a row after almost losing it to his 2021 rival, Lewis Hamilton. Verstappen started his race in P3 after good but unsatisfied Qualifications, losing out to both the Ferraris. Though he was later promoted to P2 after Charles Leclerc served his penalty in the main race.
Verstappen had a brilliant start to his race when he overtook Carlos Sainz for P1 on the very basis of his reaction time. Sainz later got eliminated by George Russell in turn 1 which left Verstappen alone to control the race from the front. The 25-year-old was conformably leading the race from Lewis Hamilton and Charles Leclerc behind.
Red Bull then decided to let Verstappen in the pits for his second change of the race and messed him up by an eleven-second-long stop. That ruined all the work Dutchman did and left him to chase behind the top spot, which Verstappen dominantly did.
Verstappen summarises his struggles after a decent start to his race. "It was all good but then the pitstop was looking longer than what we would have liked but then I had to fight my way to the end. We gave it everything out there," explained Verstappen according to GP Blogs.
Also Read: United States GP: What is the track length, number of laps and temperature for the Formula 1 race in Austin?
Max Verstappen leads Red Bull to a fifth constructor championship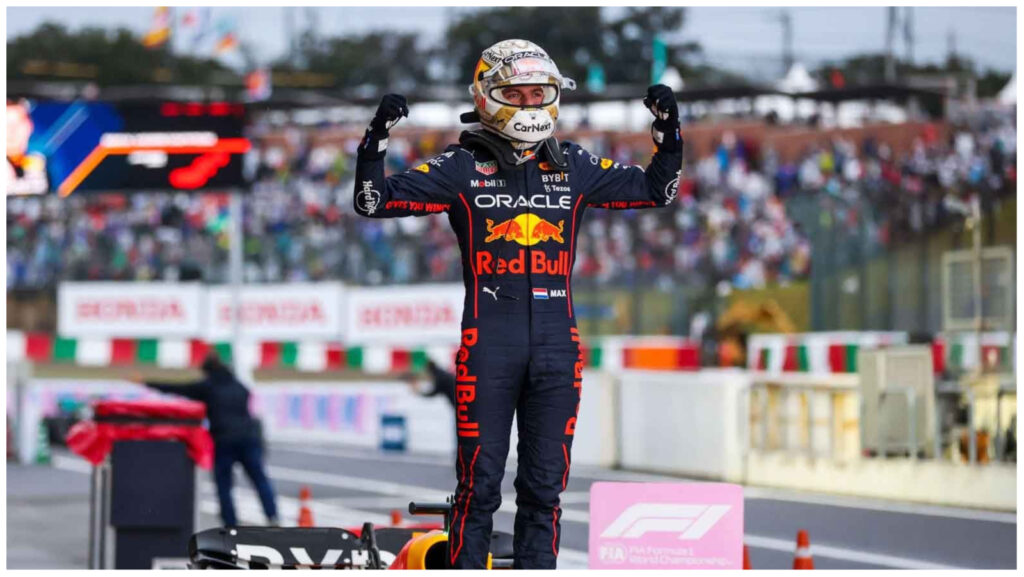 Verstappen winning the US GP meant Red Bull beat Ferrari in the 2022 championship, winning the second title of the season. It is safe to say Max Verstappen could win a race everything he starts or ends up behind.
"After the pitstop, it wasn't looking great but I gave it everything and we came back to win," explained Verstappen.
"We had a great chance to win the constructors' title, but you want to do it in style and we did that today. This means a lot to me and to the team," concluded the two-time world champion.
Ferrari and Mercedes weren't near the pace of Red Bull and struggled to keep themselves in contention for the race win. Verstappen's win gave Red Bull a sigh of relief for the first time since 2013.
Read More: "We don't deserve him," F1 Twitter goes into 'total meltdown' as Sebastian Vettel kickstarts a green initiative by planting trees at COTA
Read More: "Winning does not give you friends," Helmut Marko distraught at the antics of rival F1 teams against Red Bull