Aside from his exploits on the world stage in Formula 1, Lewis Hamilton also supports a variety of other causes, such as his push for diversity in motorsport, and for environmental and animal rights. This has included calling for the protection of the Amazon rainforest and cutting down his own personal carbon emissions, among others.
His personal philosophy is also keeping in line with his activism. Hamilton does not consume meat at all, and he has not for at least five years. In 2018, he was also named PETA person of the year. Not only that, but he also does not consume alcohol either. But there may be one thing that you are confused about.
Vegans do not consume meat, but in addition, they do not consume any animal products either – such as milk. Vegetarians, on the other hand, do not eat meat but do consume dairy and other related products. Lewis Hamilton is a vegan, and you are about to find out why that is the case.
Also Read: 'Short cappuccino' in a local coffee shop – Lewis Hamilton's fame goes beyond boundaries of Formula 1
Why is Lewis Hamilton a 'vegan'?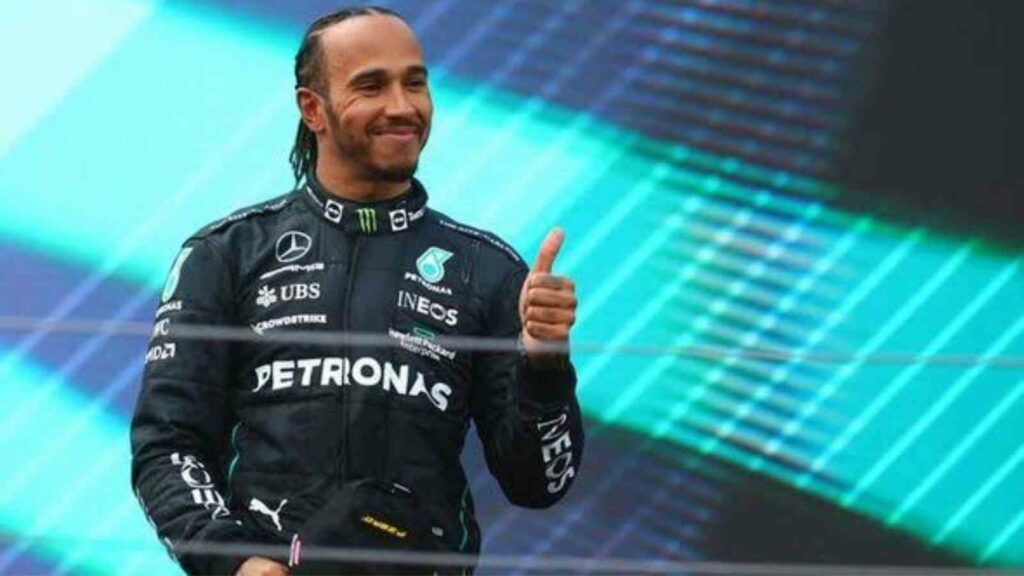 As mentioned above, the Mercedes driver revealed that he had gone vegan in 2017. As per BBC, he had not eaten red meat for 2 years before that revelation. But it was a step-by-step process, according to the Briton: "I have generally been pescatarian (seafood, otherwise vegetarian diet) for the majority of the year and now I've cut fish."
The environmental effect of the meat-producing industry played a major part in the seven-time world champion's decision: "As the human race, what we are doing to the world… the pollution [in terms of emissions of global-warming gases] coming from the amount of cows that are being produced is incredible."
He further added: "They say it is more than what we produce with our flights and our cars, which is kind of crazy to think. The cruelty is horrible and I don't necessarily want to support that and I want to live a healthier life." his family's medical history also plays a part in that, and he does not want to get any diseases.
In the years that have followed, Hamilton has continued to follow that diet, stand up for animal rights, and against cruelty. In 2019, he also launched a vegan restaurant, called 'Neat Burger' which was named PETA's inaugural 'Company of the Year'.
Also Read: "Speed is not everything," Lewis Hamilton makes heads spin after donning the latest pink collection of World renowned Italian designer 'Valentino'
Also Read: "Thank you Jesus"- When Lewis Hamilton celebrated the return of Grid Girls at the 2018 Monaco GP