Lewis Hamilton, the former 7-time F1 World Champion, has made it known that he is doing everything in his power to make sure the Mercedes F1 team is extremely competitive from day one during the 2024 F1 season. He has also admitted that challenging Red Bull during the ongoing campaign would be extremely tough for his team.
The Brit has tasted significant success with the Brackley-based team so far and is eager to experience more in the upcoming races. While shedding light on the same, he is quoted by express.co.uk saying, "With the current car we have, I don't think we'll be matching their performance but we're working on improving the car."
"With the current package we are limited to the pace that we had on Sunday, but I think there's a huge amount of work and studying and improvement that we hopefully will have coming in the future. I'm more focused on making sure that next year we have the car to challenge them from day one."
Lewis Hamilton has made it known that while the Toto Wolff-led team is doing everything in its power to improve the W14, he, on the other hand, is more focused on looking after things regarding the development of the team's 2024 car. He is an extremely competitive driver and is hungry to make his mark at the front end after experiencing a couple of average seasons in the sport.
Discover: Christian Horner makes a bold claim, says none of the current F1 drivers can beat Max Verstappen in the RB19
Lewis Hamilton has had the upper hand over George Russell in 2023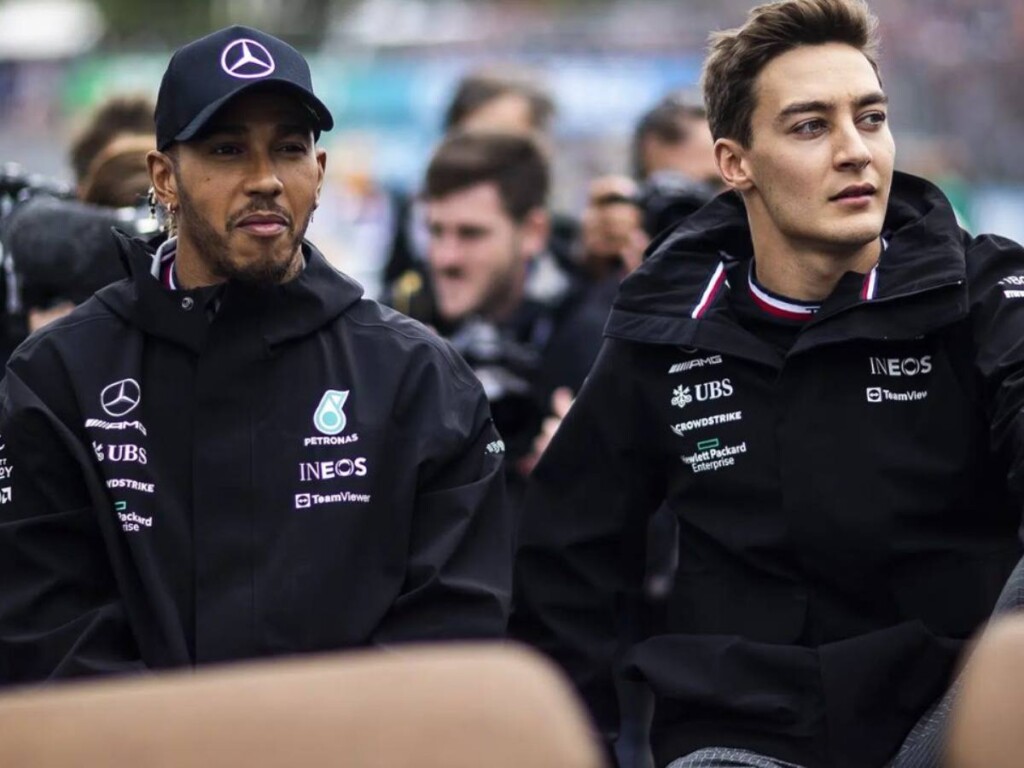 Lewis Hamilton had a season to forget during the 2022 F1 campaign, where he was beaten in the team battle by George Russell. However, during the ongoing campaign, the 38-year-old has been on the money and is currently ahead of his teammate in the Drivers Championship. As things stand, he's scored 87 points in comparison to Russell's 65.
While the battle between the two will remain close throughout the season, the main focus for both drivers will be on getting an improved car every race from the Canada GP onward. Mercedes is in an extremely close battle with the lights of Ferrari and Aston Martin this year, and the prolific duo wants to end the 2023 campaign ahead of both teams.
The ongoing campaign has still got several races remaining on the calendar, and considering the up-and-down form of the top three teams after Red Bull, the second position in the Constructors Championship is still wide open. Who would end up behind the Milton-Keynes-based team at the end of the 2023 campaign?
In case you missed it: