Lewis Hamilton has always openly expressed his admiration for 3-time Oscar nominee actor Tom Cruise. Tom Cruise is no stranger to 7-time F1 world champion Lewis Hamilton's team Mercedes either.
The American actor had himself attended the 2021 British Grand Prix at Silverstone. He's often made an appearance in the paddock as Mercedes' guest. Ahead of the 2021 British Grand Prix, Tom Cruise had fist-bumped Hamilton before he went on to win the very same race at his home circuit Silverstone. He consistently cheered for Hamilton during the duration of the race.
The actor was said to have arrived to applaud Lewis Hamilton and to have spoken momentarily with Stefano Domenicali, the CEO of the Formula One Group, ahead of the race. Hamilton went on to win after disputing a 10-second penalty for a collision on the dubious lap, then passing Ferrari's Charles Leclerc on the way to the spectacular triumph.
Also Read: "It's not bad if I start shipping," F1 Twitter goes into a frenzy as Lewis Hamilton and Selena Gomez spotted attending an SNL after-party
Lewis Hamilton lauds Tom Cruise on his Instagram story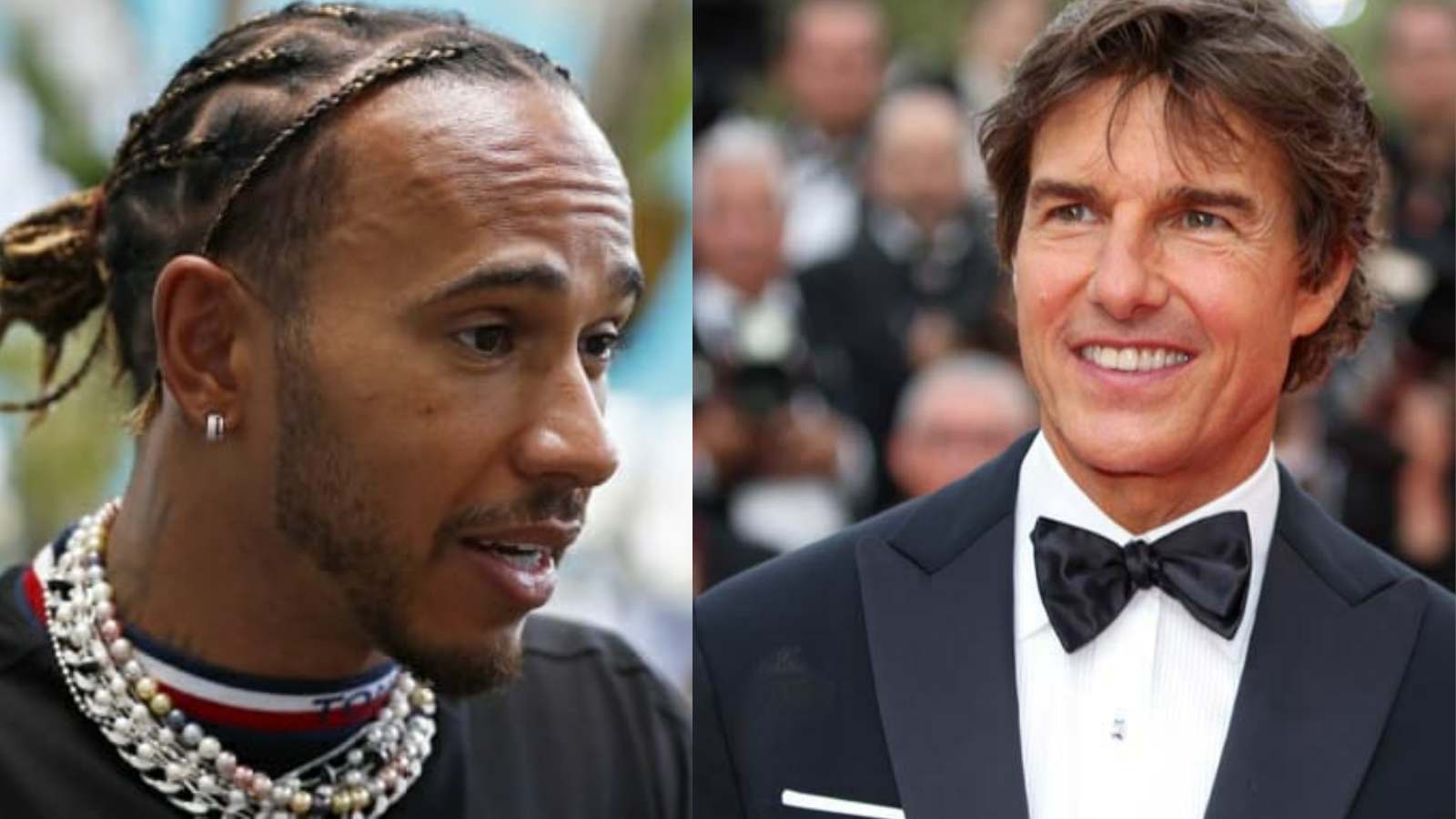 Tom Cruise received an unexpected Palme d'Or yesterday night at the Top Gun: Maverick premiere, wrapping up a prolific day at the Cannes Film Festival for the three-time Oscar nominee. The audience gave the movie a five-minute standing ovation.
He was offered a tribute spool  before receiving the Palme, which was unexpected. As a warm-up, French fighter jets took to the air, spewing blue, white, and red smoke. Before the Top Gun: Maverick star got on stage at the Palais, the platoon performed a second pass.
📲 "legend🙌🏾" -Lewis via IG Story pic.twitter.com/XWrB0zO9Md

— Sir Lewis Hamilton Updates (@SirLewisUpdates) May 19, 2022
Lewis Hamilton took to his Instagram story to laud the legendary actor for his surprise win at the Cannes and captioned it with "legend". "An incredible evening and an incredible time. Just to see everyone's faces. It's been 36 years since Top Gun and we had to hold this for two years because of the pandemic. Thank you Paramount people, this was a dream to be here with you. I'm going to take this all in and I'm never going to forget this evening," said the 59-year-old actor on receiving the honorary award.
Also Read: Jenson Button backs George Russell against Lewis Hamilton in the intra-team battle at Mercedes
Also Read: Toto Wolff disregards Russell-Hamilton comparison as press hype: "These are background noises that are played over the press"