Max Verstappen has dominated the 2023 F1 season. On the other hand, Verstappen's teammate Sergio Perez has struggled to even finish the best of the rest behind his teammate. The Mexican driver has failed to keep up with the two-time world champion on numerous occasions this year. Now, Verstappen has reaffirmed that both drive the same car after Qualifying at the Japanese GP.
The two-time world champion annihilated the competition once again this weekend. As Max Verstappen clinched pole position at Suzuka. The 25-year-old was half a second ahead of Oscar Piastri who qualified in P2. However, things were a bit more difficult on the other side of the Red Bull garage with Perez only managing a P5 in Qualifying after being over seven-tenths off his teammate.
Max Verstappen was asked if there is any explanation for Perez's lack of pace compared to him this weekend. The Dutch driver gave a straight answer that he could only affirm that Checo was driving the exact same RB-19. He said, as reported by GPFans, "No the only thing I can say is our cars are the same." Perhaps an indication that the Mexican driver was simply not as quick as his teammate at Suzuka.
Also Read: Max Verstappen demolishes two-decade-old Michael Schumacher record at the Japanese GP
Can Sergio Perez close the gap to Max Verstappen?
Sergio Perez has been miles off the pace of his teammate for multiple rounds this year. The Mexican driver has not managed to win a race since the Azerbaijan GP in April. On the other hand, Verstappen has had one of the most dominant runs in the history of the sport. As the reigning world champion secured the longest winning streak in F1.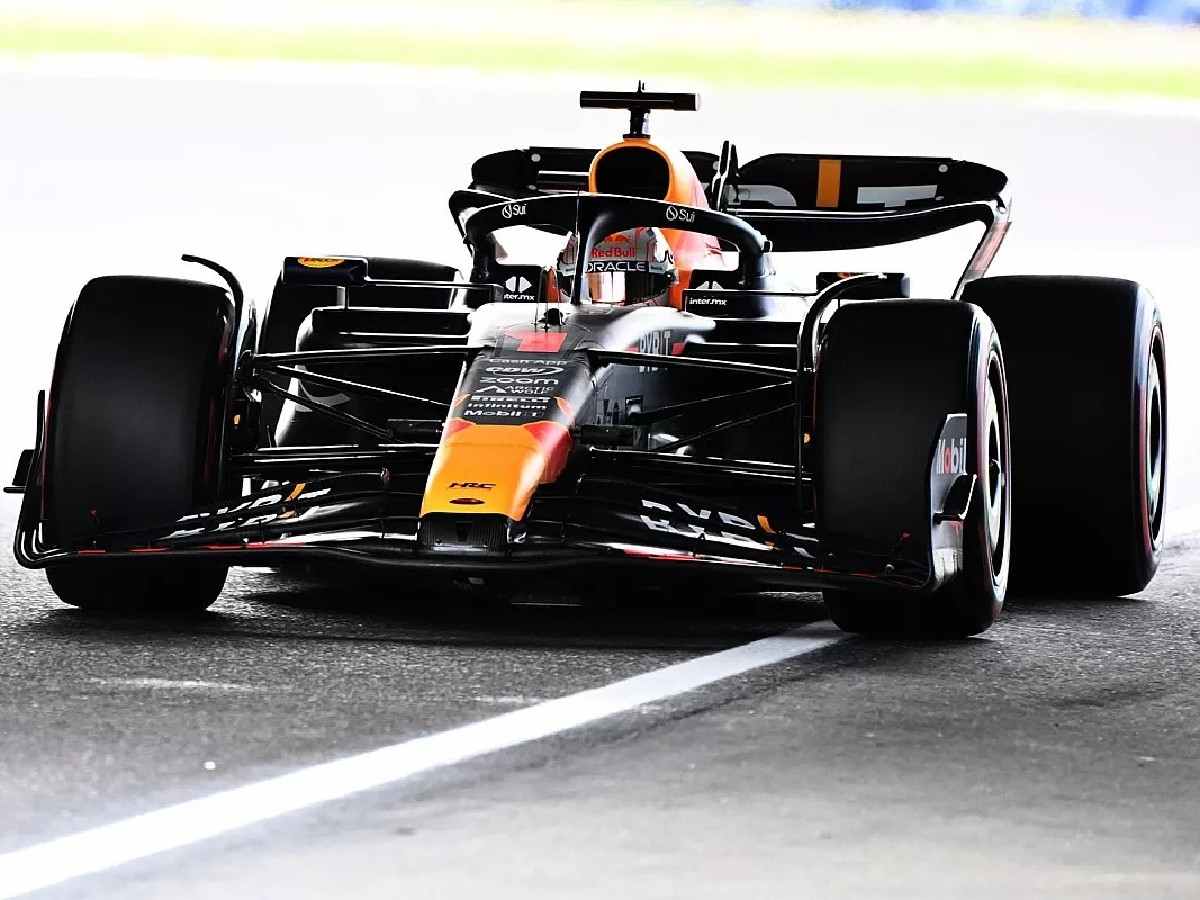 As such, Perez has continued to face immense pressure to perform at Red Bull. The Mexican driver is even rumored to be at risk of losing his seat once his contract expires at the end of 2024. However, things have not improved for Checo at Milton Keynes while competing alongside Max Verstappen. The 33-year-old will once again be on the back foot at the Japanese GP after an underwhelming Qualifying
Sergio Perez will need to get his act together in the race on Sunday to try and extract the most pace out of the car. Max Verstappen is expected to be the one winning the race at Suzuka. However, the Mexican driver must step up his performance and try to get the best result possible for his team. Although, it remains to be seen how things pan out for the two Red Bull drivers.
In case you missed it: