The Japanese GP is one of the most iconic races on the F1 calendar. The Suzuka Circuit has given the sport some memorable and controversial races. Ayrton Senna and Alain Prost clashed at this race for two consecutive years. Now, McLaren's Oscar Piastri has revealed that he could've created this historic collision with Max Verstappen at the Japanese GP.
Alain Prost made contact with Senna in 1989 and ended up winning that year's title. The following year, it was the Brazilian who took revenge on his arch-rival as the two collided into Turn 1 at the season finale. Piastri reckoned that he was in the prime position to collide with Verstappen at the race start but managed to prevent an incident. He said, as reported by FormulaPassion, "I was in the perfect position to emulate Senna and Prost, literally perfect, it's true, but I preferred to avoid."
The Australian driver got off to a good start at Suzuka last weekend as he started from the front row. However, Piastri could not make a move on Max Verstappen at Turn 1. The 22-year-old then had to make peace with teammate Lando Norris attempting to take second place. Oscar Piastri stated, "I had an excellent start, but I exaggerated a little ' too much on the accelerator pedal in the second part of the progression, and at that point, I realized that I was not close enough to Max."
Also Read: Helmut Marko admits Red Bull is concerned about Daniel Ricciardo and Sergio Perez's age
Oscar Piastri claims his first podium in F1
The 22-year-old made his debut in Formula 1 with McLaren this season. High expectations were laid on Oscar Piastri after the Australian driver had ditched Alpine in favor of the Woking-based team. Certainly, despite having a slow start to the year, the McLaren driver has made it clear that his team was right to take a gamble on him in place of Daniel Ricciardo.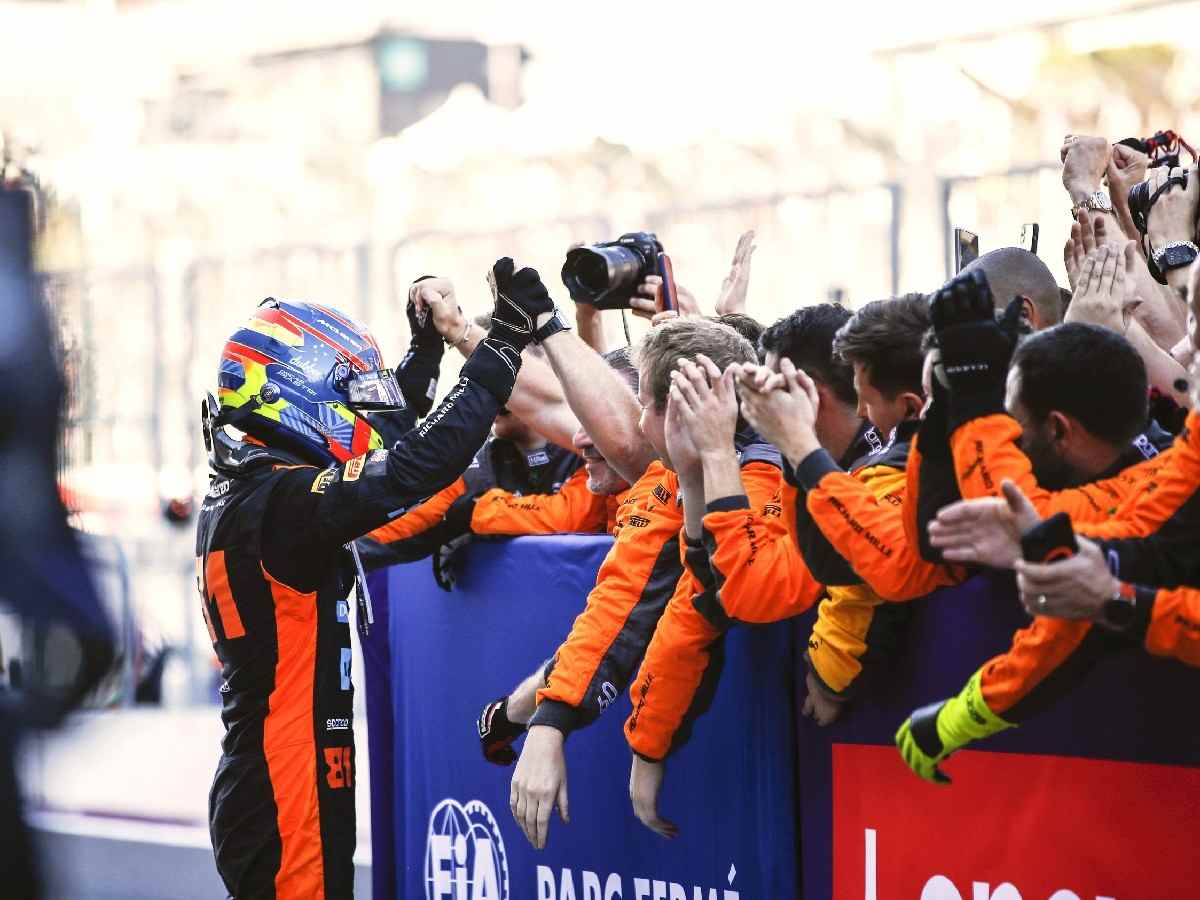 Piastri finally secured his first podium in the sport at the Japanese GP. The 22-year-old had come close to a Top 3 finish in the past but could not clinch a podium due to multiple factors. However, the Suzuka race is a testament to the skills of the rookie because of his stellar drive. While McLaren got its first double podium finish since the 2021 Italian GP.
Oscar Piastri has proven himself as one of the most talented rookies in recent years. The 22-year-old became the first driver to get a podium in their debut F1 season since Lance Stroll in 2017. However, there is still a long way to for the Australian driver as he grows with McLaren in the coming years. As such, fans would be looking forward to seeing Piastri's progression in the future.
In case you missed it: