Oscar Piastri is one of the hottest prospects in Formula 1 right now, and in around 5 weeks' time, we'll get an actual test of his mettle in Bahrain. He won't have it easy either – he's paired up with Lando Norris, considered one of the best drivers on the grid (young or not). Right now, preparations are fully underway in Woking – they've already fired up their car for the upcoming season. They're also set to do the 'car launch' on February 13.
It's fair to say that McLaren weren't where they would have wanted to be in 2022: The year could even be taken as a 'step back'. Certainly, in terms of the championship standings, they went from a P4 to a P5. In line with their ambitions, progress is needed quickly – Norris has even stated that he hopes they can recreate the Ferrari 'level of jump' in performance (from 2021 to 2022). So, at a minimum, they must improve on last season.
Piastri will obviously be excited to make his debut, but it'll be even better if he can do it with the best car 'possible'. In an interview with McLaren, when asked how he felt after the team 'fired up' their new car, the Australian said: "Yeah, good. It's nice to see the beast alive. So, yeah, all good, and just getting closer and closer to the start of the year now. So, very, very excited!"
Asked as to what can be expected in Bahrain, Piastri replied: "Hopefully a good result. I don't really know yet." adding: "But, yeah, I mean, for me personally, just try and learn as much as I can. If we can get some good results then that would be a bonus. But yeah just go out and enjoy it. Enjoy my first race for over a year, and have some fun and get stuck in."
Read More: "So, how do I beat Lando…" Fans go wild as Oscar Piastri is snapped together in a McLaren with predecessor Daniel Ricciardo
Oscar Piastri eager to learn in the 'world of F1'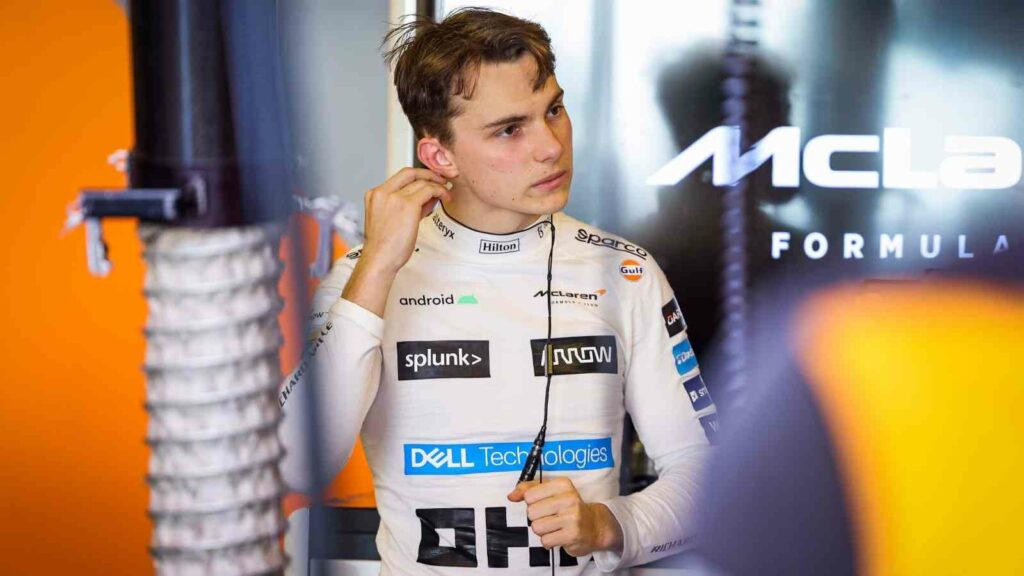 Rookie seasons can often be pretty rough – it's important to start off on the right foot. This is likely to be the case for Oscar Piastri, as he will be under immense external pressure due to the manner of his departure from Alpine. But it's important to remember that despite the hype and the bags of potential, he is still a rookie. Every rookie needs time, and shouldn't be expected to perform immediately. The most important thing for him in 2023 is to learn. He definitely knows this.
The 21-year-old said: "My 2023 goal is to learn as much as I can, and I think there's a lot to learn in the world of F1, and I think putting results aside, as long as I'm following everything as well as I can, and learning as much as I can, and doing everything the correct way, then I think the results will come naturally. So yeah: Do everything the right way, start off on the right foot, and make sure I have some fun too."
If he does do everything the right way, then Piastri certainly possesses enough talent to make some good things happen. While he's definitely 'one for the future' as well, it'll be interesting to see how he matches up to Lando Norris, in relation to how his compatriot Daniel Ricciardo did last season – not particularly good. But going neck to neck with Norris will certainly not be an easy task.
In case you missed it: