McLaren's Oscar Piastri is having a marvelous debut season in Formula 1. The youngster just achieved his first Podium this weekend at Suzuka. The driver drove a brilliant race and also had the advantage of a lucky pit stop as he claimed his first silverware in the premier class. His internet-famous mother, Nicole Piastri, shared a wholesome tweet following this.
Nicole Piastri, Oscar's mum, is known to be a fan-favorite when it comes to posting witty tweets. She delivered just that after the Japanese Grand Prix. Nicole posted a tweet and shared a picture of multiple trophies that Oscar had won as a kid racing in junior racing competitions. Some of them are from Kart racing competitions. She captioned the photo saying, "Nice work today Osc. Does this mean I can get rid of some of these finally?"
Oscar Piastri is accustomed to winning it all when it comes to his racing career. He has been an F3 Champion, and he also captured the Formula 2 title in his debut in the tournament. Now, he has moved to F1 and already gotten his first-ever silver in his first season. This obviates the fact that Piastri will go a long way in Formula One, and might even become a Formula 1 Champion, as Zak Brown predicted.
Do not miss: George Russell labels his Suzuka tussle with Lewis Hamilton as 'just hard racing'
Nicole Piastri rejects Zak Brown's offer
Nicole had replied to McLaren's post about Piastri's stellar Qualifying session. The 22-year-old rookie qualified P2 on the grid for the Japanese Grand Prix. Nicole posted a humorous reply asking about affordable flights to Japan.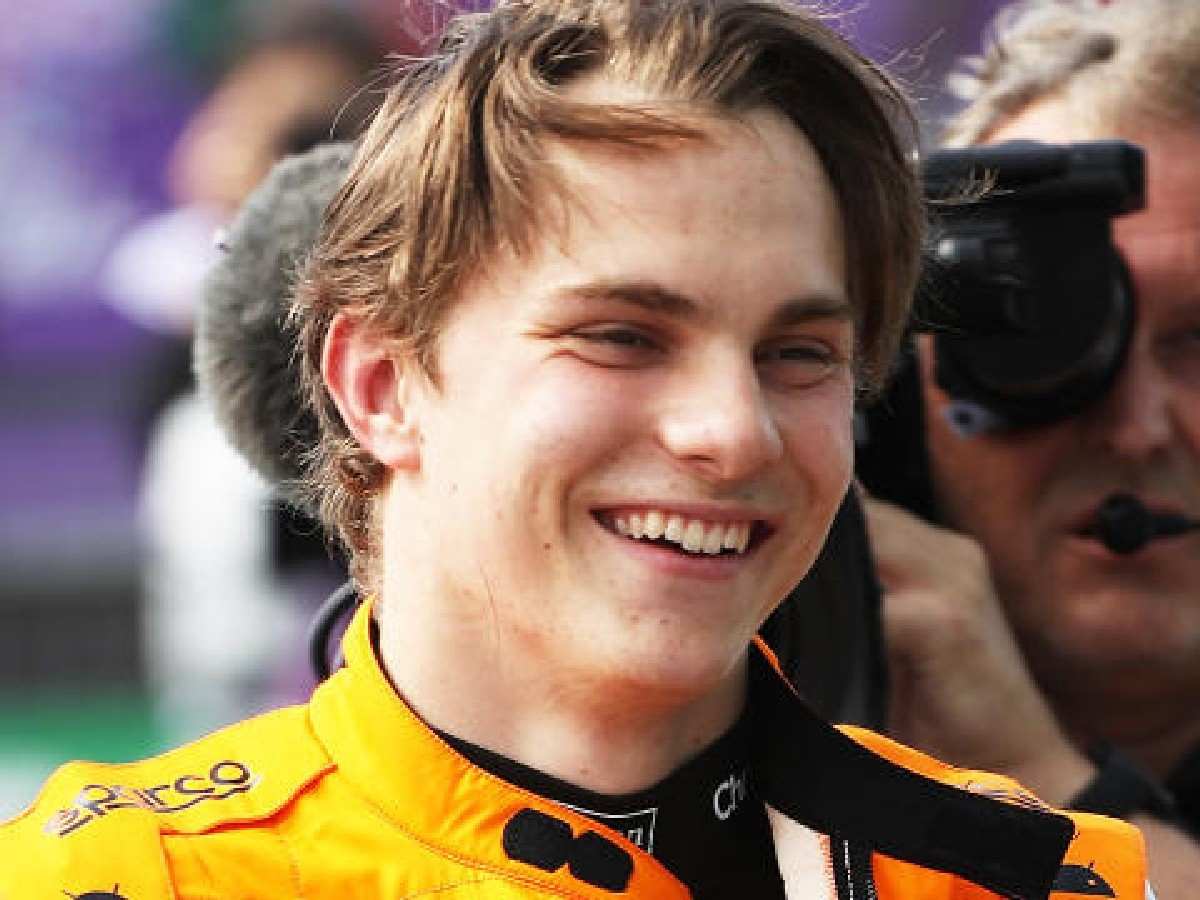 McLaren's Boss, Zak Brown told SkySports TV that he'd be delighted to buy the ticket and fly Nicole to Japan. "So if you can get here Mrs. Piastri, we want to see you tomorrow," said Brown. Oscar's mum posted a hilarious reply saying, "Thank you for the kind offer but I think it's best that I have my anxiety attack in the comfort of my own home. I do however intend to have mastered the art of meditation in time for the Vegas GP though."
We sure would love to see Nicole's wit on full display at the Las Vegas GP. The way the McLarens have progressed through the year, Oscar and Lando would be in shouts for the podium by the time the Formula 1 circus lands in Vegas.
In case you missed it: