Max Verstappen overcame the challenges in the race and finally emerged victorious in the Las Vegas GP. Verstappen has now totaled his race wins this season to an impressive 18 wins. However, the Dutchman received an unforeseen penalty at the beginning of the race, which has been slammed by Ted Kravitz.
Coming into turn 1, Verstappen had a bout with the pole-sitter Charles Leclerc. In the incident, Verstappen took a turn too wide for Leclerc's comfort and both the drivers drove out of the apex due to the wide move from Verstappen. However, both the drivers recovered from the incident and started racing normally just after the turn.
The British reporter Ted Kravitz has now shared his opinion over the racing incident and its subsequent penalties. Kravitz talked about the two ways stewards could've taken with the incident and claimed that he had seen such an incident before and it was decided to not penalize that incident.
The stewards decided to look at it in a way that merited a five-second penalty for forcing another driver off the track. I don't know, I've kind of seen that before.

Kravitz said, as reported by planetf1.com.
The Briton additionally claimed that he felt that the incident was hard racing and explained the incident. Regardless, he was not hesitant in acknowledging the fact that the incident was a 'bit firm' and did force a driver outside the track.
It was hard racing. You go down, you've got somebody on the outside, and then you're kind of walking him gently to the outside, compromising him while then you cut in and they go off. Is that not allowed anymore? I mean, yes, it was firm. It did cause another driver to go off the track.
Ted Kravitz highlights what Red Bull should have done instead
The F1 pundit then talked about the ways that Red Bull could've dealt with the penalty and incident. He exclaimed that the Red Bull team should have told the Dutchman to cede positions and give the position to Leclerc back just after the incident to avoid the penalty.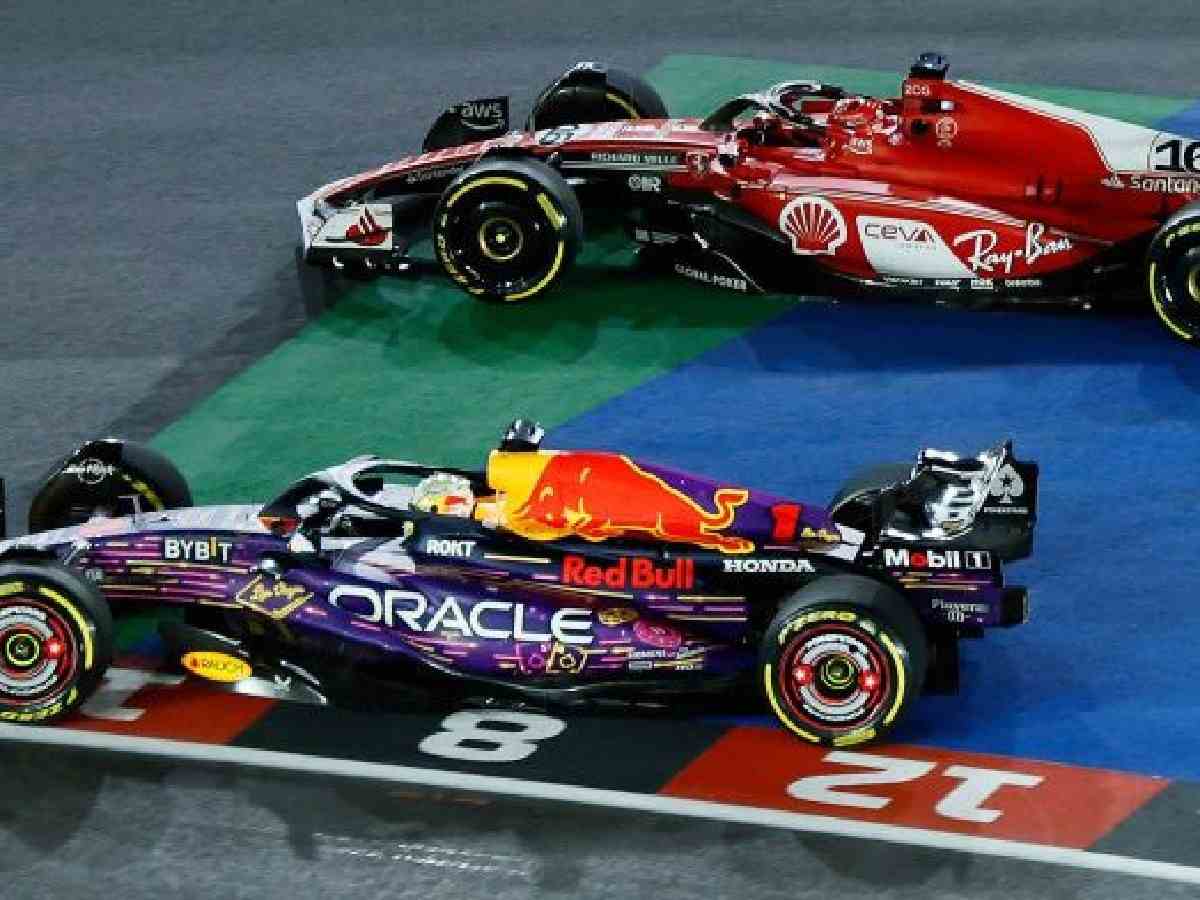 According to Kravitz, Verstappen had the pace to overtake Leclerc anyway as the dominant RB19 favored the track at the Las Vegas GP. So a position swap would not hurt the race finish of the Dutchman regardless of the penalty.
However, as seen in the race Verstappen did serve his penalty in the pitstop and despite his collision with George Russel, he recovered from the incidents immediately. Finally, Verstappen won the race and showcased his sheer winning mentality throughout the race.
In case you missed it: