Audi will join Formula 1 as an engine supplier at the advent of the new regulations, which will feature '100% sustainable fuels' in addition to increased electrical power. Moreover, Sauber, who currently race as 'Alfa Romeo' will become Audi's works team from 2026, having been chosen as the 'strategic partner' for the German manufacturer's entry into the sport.
In line with their ambitions, there will be many upgrades to Sauber's infrastructure before 2026. As per Auto Motor und Sport, on their own side, their facility in Neuberg will be upgraded – with the addition of another building for 'engine test benches'. The number of staff is also set to undergo an increase, from the current number of 220 (working on the engine) to around 300 by mid-2023.
Recently, Sauber hired Andreas Seidl as their CEO, and it will be his job to see to the company getting ready for integration into the Audi project. The German manufacturers have set the goal of being 'competitive' inside of three years in the sport, which will be helped by the cost cap and aerodynamic restrictions that will presumably have more effect by that time, but still, it is not an easy task at all.
Also Read: "I think Lando should move to Audi" – Fans react as Lando Norris posts a heartfelt message for Andreas Seidl
Sauber will need to expand to meet Audi's ambitions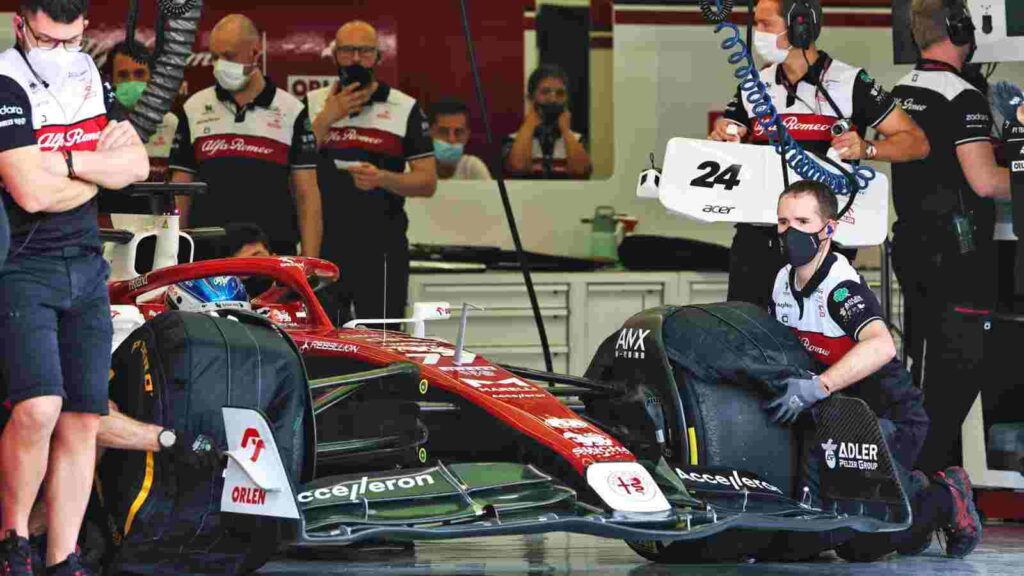 Audi, which is one of the most famous car brands in the world, choosing Sauber as their partner for their F1 project is certainly a curious choice. Their fortunes in the last five seasons before 2022 haven't been the greatest. But they've shown progress in 2022 – finishing sixth, which is much, much better than how they've fared since 2017. The car, at least at the beginning of the season (before other teams began introducing weight reduction upgrades) was a solid midfield contender, especially in the hands of Valtteri Bottas.
There are many avenues of improvements for Sauber to potentially undertake according to AMuS, such as improving the production capacity, among other things, which will require a significant capital investment. The project meant to improve this is already underway. Moreover, they will also need to step it up with their recruitment to compete with the big teams, who employ around 800 people on average – currently, Sauber 'only' employ around 500-550.
In any case, while 2022 was a step up from the past, they will need to take further such steps until 2026 in order to be a solid contender in the timeline that Audi is aiming to be competitive in (three years after entry). Progress has to begin immediately, and it'll be interesting to see how Sauber fare under the leadership of Andreas Seidl.
Also Read: "We will split operations completely": Frederic Vasseur elaborates on the plan ahead as Audi is all-set to join Sauber for the F1 2023 season
Also Read: "I am looking forward to repaying their trust with my work," Andreas Seidl becomes CEO of Sauber Group after leaving McLaren F1 team