The 2021 Formula One season ended with a highly controversial final race in Abu Dhabi where Max Verstappen won the title due to a late safety car. Needless to say Lewis Hamilton was highly motivated to make a comeback in 2022 and score his 8th world title. It was a big blow to the Brit but that wasn't all that was in store for the Mercedes driver.
Unfortunately for him, Mercedes's challenger for 2022 was not as competitive as the Ferrari F1-75 and the Red Bull RB18. David Coulthard believes that Hamilton lost his motivation to compete early on in the season when the Mercedes was still plagued with severe porpoising issues. Tough times lay upon the team and driver who were once at the top of their game.
Coulthard thinks that the 7 time World Champion only found energy and motivation mid way through the season. Notably, this was Lewis Hamilton's first season without a win since his debut in 2008. On the other hand, his teammate George Russell managed to win the Brazilian Grand Prix, marking his first win in Formula One.
Also Read: "It was like a ghost was in the car," Lewis Hamilton describes his woes with the 2022 Mercedes racecar after ending a winless season
Mark Weber believes Lewis Hamilton can return to 100% in 2023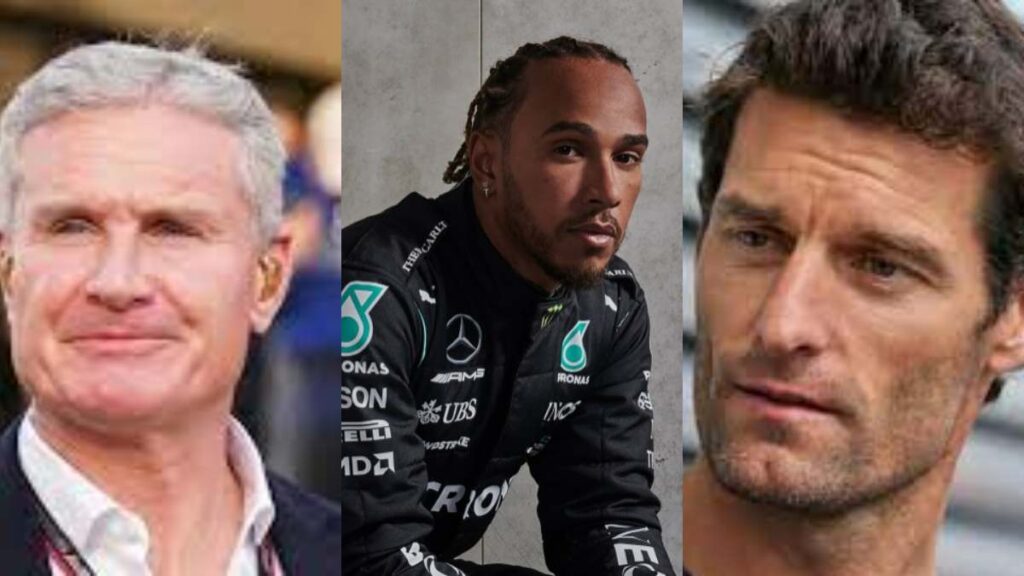 While Hamilton seemed to have found motivation again after Azerbaijan as he went on to score 5 consecutive podiums, his teammate was enjoying better results. "For Lewis, of course, this year was a huge step back, while for George everything was positive. Suddenly he was in a much better situation than before in his career, " said Mark Webber in an interview with Motorsport.com
David Coulthard believes Hamilton is already back at 99% of his ability "George has undoubtedly done well this year, let that be clear. But Lewis, with his recovered motivation, is now also at say 99 percent of what he is capable of,' he said. Webber too is confident of Hamilton's ability to bounce back in 2023. "That winner's instinct is in him. If the victories are achievable again next year,I think we're going to see old Lewis again",' he said.
While Hamilton seems to have found his love for competing again, the results still depend on how well the W14 performs as compared to the Red Bull's and Ferrari's when lights go out in Bahrain. It's all to play for in the 2023 season as Lewis Hamilton and Mercedes strive towards their path to resurgence.
In case you missed it :
"If you get the taste of the best there is…" Mick Schumacher not interested in any other racing series after getting 'taste of the best' F1
'I need to be fitter and stronger than Max,' Nyck De Vries is eager to impress as his prepares for his first full season in F1