Audi are one of the biggest automotive brands in the world, and in 2026, they'll finally enter Formula 1. Sauber, who currently compete as Alfa Romeo, will become their works team. While currently, they utilize a Ferrari engine, that'll be switched out for an Audi engine by that season. The German manufacturer aims to be 'competitive' and win races by 2028. In accordance with their ambitions, both Audi and Sauber will undergo many changes in the upcoming years.
As per AMuS, Audi's facility in Neuberg will be upgraded and they will increase the number of staff working on the engine from 220 now to about 300 by mid-2023. Sauber will have to improve their production capacity, and also step up their recruitment if they hope to compete with the big teams. Then there's also the drivers to worry about. Currently, the driver pairing is Valtteri Bottas and Zhou Guanyu – but it's hard to say if they will stick around for 2026. Mick Schumacher's name has been mentioned once or twice, especially as a German driver is an attractive prospect to Audi.
There's still a long way to go if Sauber-Audi hope to compete with the big teams. But Bottas, who joined last season from Mercedes (also a big team), feels they have the potential to get there. Speaking to RACER, the Finn said: "Absolutely, all of the potential is there that I've seen with the people. It feels like quite a young team and there's lots of people that think outside the box, which is good. Facilities at the factory are great, the wind tunnel is great…"
Bottas's response here reflects the findings of the AMuS report: "For sure it is on the smaller side as a team in terms of the people if you compare it to Red Bull or Mercedes, but I know there will be progress made on that, so having a few more people and maybe a bit more money will make a difference. For example, on the production of the parts, the lead times (in 2022) were quite long — fixing that kind of thing can make a big difference for the season."
Read More: Who is Valtteri Bottas' Olympian cyclist girlfriend Tiffany Cromwell?
Valtteri Bottas' tried to use 'everything' from past experiences to help Sauber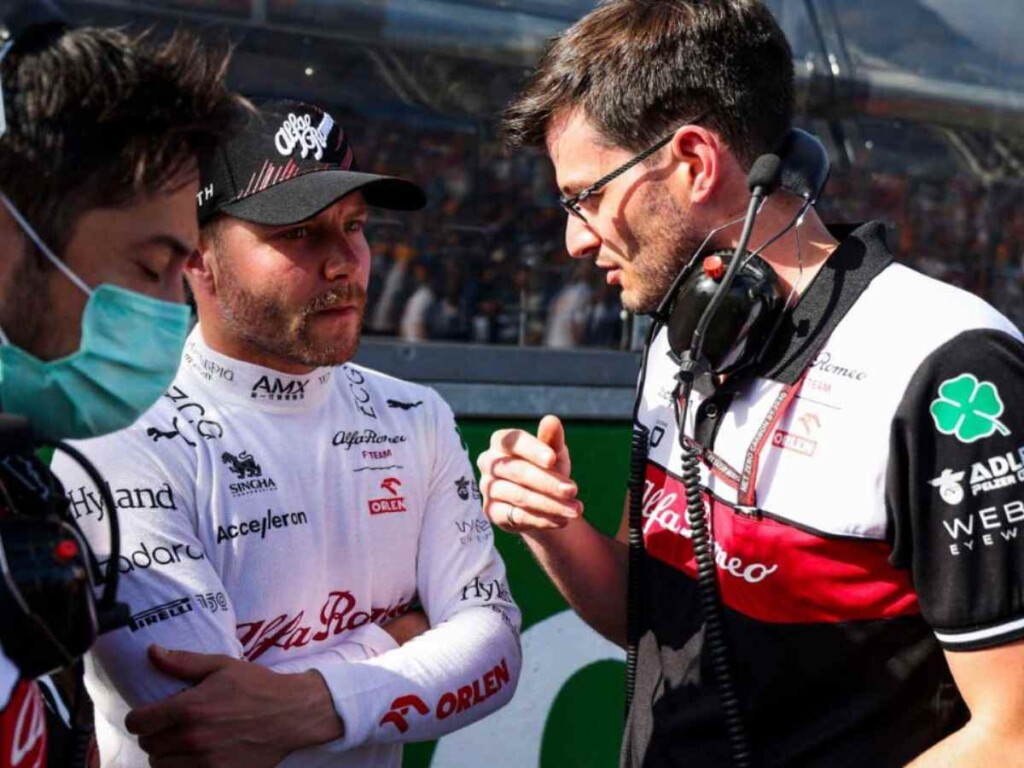 Sauber were particularly disappointing during the early years of the hybrid era. In the four seasons between 2014-2017, they finished dead last three times. But from 2018 following a title sponsorship with Alfa Romeo and Frederic Vasseur's arrival, their fortunes did improve somewhat. In the four seasons from 2018-2021. This time, they finished P8 three out of four times, and P9 once. In 2022, they took a massive step up, and Valtteri Bottas was right in the center of it all – having scored 49 of their 55 points (a whopping 89 percent!).
Bottas knows all about big teams – he spent five seasons at Mercedes, after all. He's brought all this experience to Sauber, and they will definitely find it useful. The Finn says he's tried to bring in 'everything' everything he could, regardless of the type of knowledge: "Of course I've tried to take everything from my past experience, whether it's technical or whether it's operational. That was I think a bigger thing in the first half of the year."
Apart from the financial resources, informational and intellectual resources also differentiate the bigger and the smaller teams. Bottas has tried to help Sauber in this aspect as well: "Always when I saw something I'd say, 'The guys on the other side of the paddock think like this.' But even mechanically in the car I was able to implement some setup tools that I used to have in previous cars but not in last year's car. So of course you take all the experience you can."
It'll be interesting to see how much of a step forward Sauber can take in 2023. They clearly do have to step it up in the years preceding the Audi arrival. There's another to look out for: Who will be their team principal? This will be one of the tasks at hand for Andreas Seidl, who left McLaren to become Sauber's CEO. Bottas will look to continue to help his team with the experience, and presumably, Zhou Guanyu will take a step forward as well.
In case you missed it: