Sebastian Vettel won his first race at Monza back in 2008. 2008 is known for a fight between Ferrari and McLaren, with races being covered by the two protagonists. Sebastian came out of nowhere and won his very first race in a car not quite worth it. Anyhow, Vettel went on to win the race and even started it from the pole. That day started the journey of a young star that came out later on to become a so-called villain.
Sebastian won his first race and only for Toro Rosso, Red Bull's sister team. But that win was more special because the sister team won their first race before the main team did. Red Bull later went on to sign the young talent with a good sense of humour and turned him into a historic driver. Vettel started his career as a reserve driver for BMW but got an opportunity to drive for Toro Rosso next season. Lewis Hamilton, his friend, won his first title that season.
Sebastian later went on and signed his first contract with Red Bull which took off his career to another level with his skills being in power with the car.
Also Read: "Such a beautiful helmet," F1 Twitter goes into a frenzy over Sebastian Vettel's helmet design for the Italian GP
Sebastian Vettel's career hike with Red Bull started with the Monza win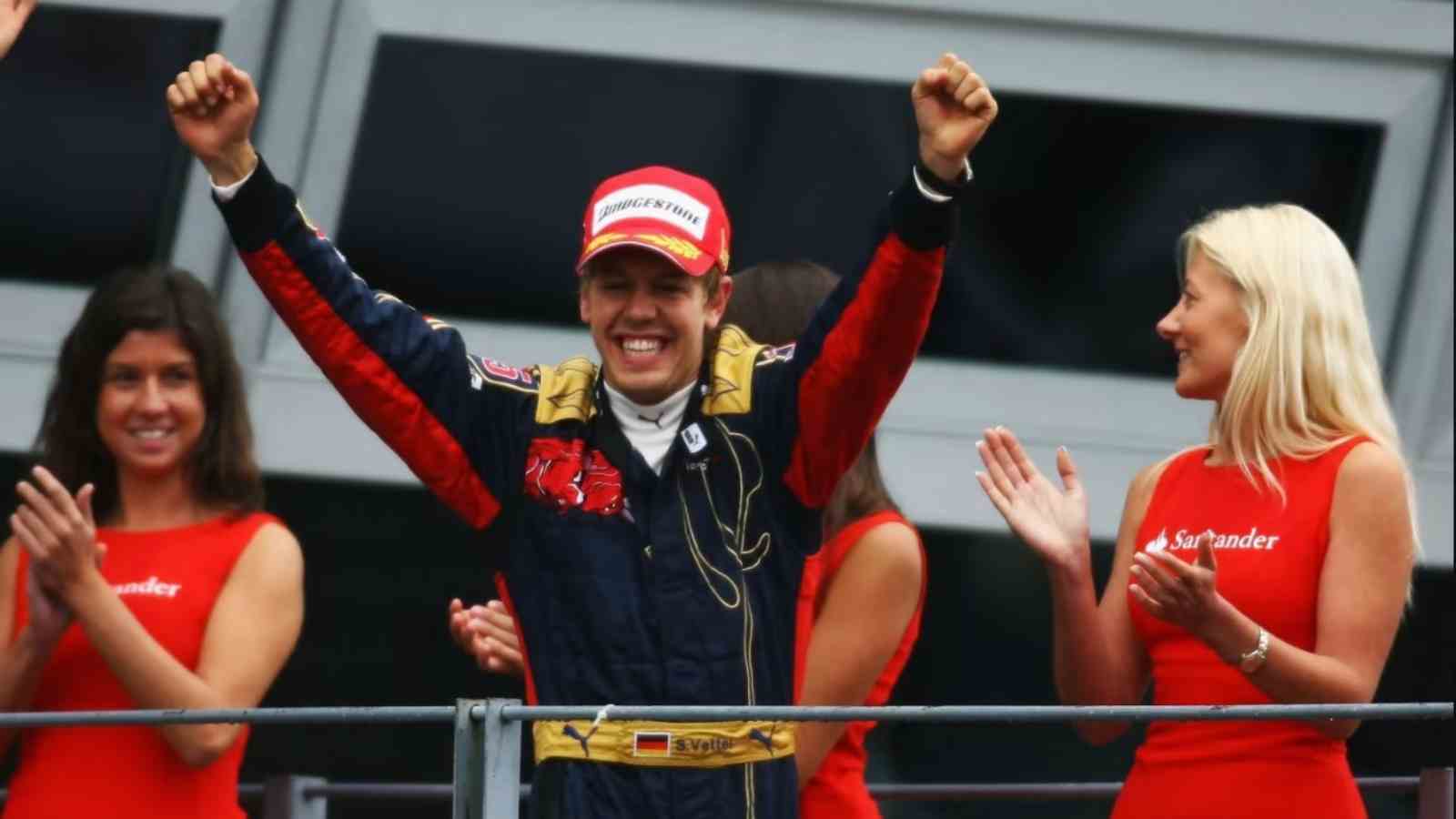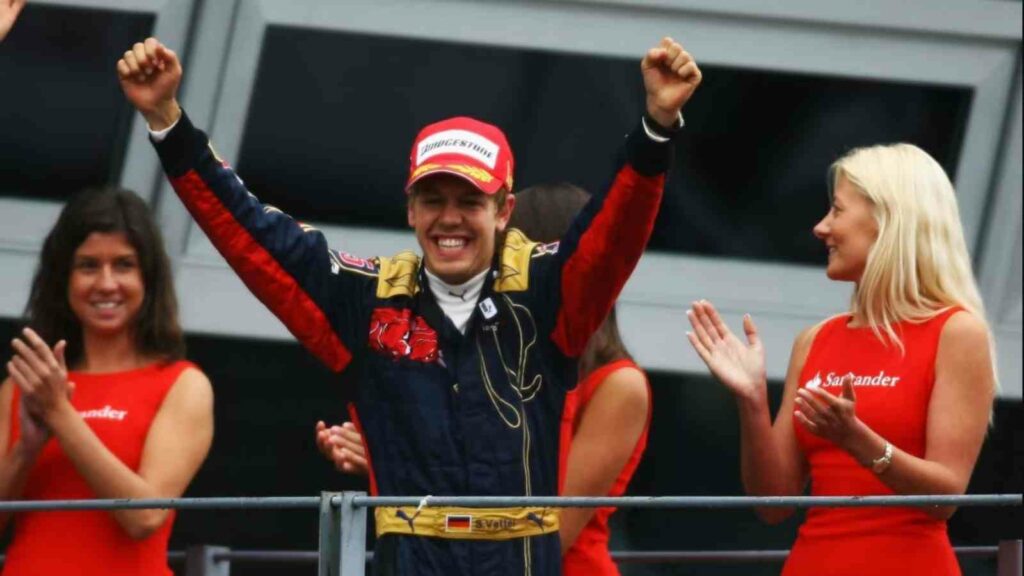 Red Bull saw its sister team win before it, which got the paddock and the fans curious about the driver. Sebastian went on to sign a contract with Red Bull for 2009 and ahead. 2009 was a great year for Sebastian when the German won a few more races.
Sebastian then started his journey as a world champion. Vettel went ahead and won the first World championship in 2010. He then got hold of his car and went ahead to win 4 titles in a row.
Sebastian turned into a beast by bringing domination to his performance in 2011 and 2013. Vettel also did compete with the likes of Ferrari and Fernando Alonso to win the titles by his own standards and not the car.
Also Read: 'I'm happy with my choice': Sebastian Vettel opens up on Red Bull talks in 2020
Also Read: "For one final time," Sebastian Vettel looks forward for his last race at the historic Monza Circuit