Williams is experiencing one of its most impressive seasons since 2017 under the leadership of James Vowles. Former Red Bull driver Alex Albon has contributed all 21 they have scored this year. However, rookie Logan Sargeant has yet to score any points. The American driver's involvement in crashes is having a significant impact on Williams' cost cap for their 2024 car.
Sargeant became the first driver from the USA to compete in the f1 since Alexander Rossi In 2015 this year. His Performance has fallen below the average compared to his fellow rookie drivers, Liam Lawson and Oscar Piastri, who have earned applause from their team principals for their outstanding performances.
Considering Sargeant's performance and recent crash involvement, Vowles conceded that Sargeant's actions are affecting development plans for the next season. He said, "Under the cost cap, what you don't want to be doing is overproducing parts. We've had more attrition than expected, I think it's fair to say."
"We have enough to deal with the incident today [Sargeant's crash in qualifying]. But it means we'll have to divert attention away from other items [for 2024] while producing more spare parts before the end of the year," added James Vowles, as reported by Lastwordonsports.com.
Discover: WATCH: "Mazepin vibes"- Fans react as Logan Sargeant crashes out of qualifying in the Japanese GP
Logan Sargeant blames Valtteri Bottas for the Suzuka collision
Following the Japanese GP, all the teams have finalized their driver lineups except for Williams. They have a contract with Alex Albon, but Logan Sargeant's seat remains uncertain after his crash with Valtteri Bottas at the Japanese GP.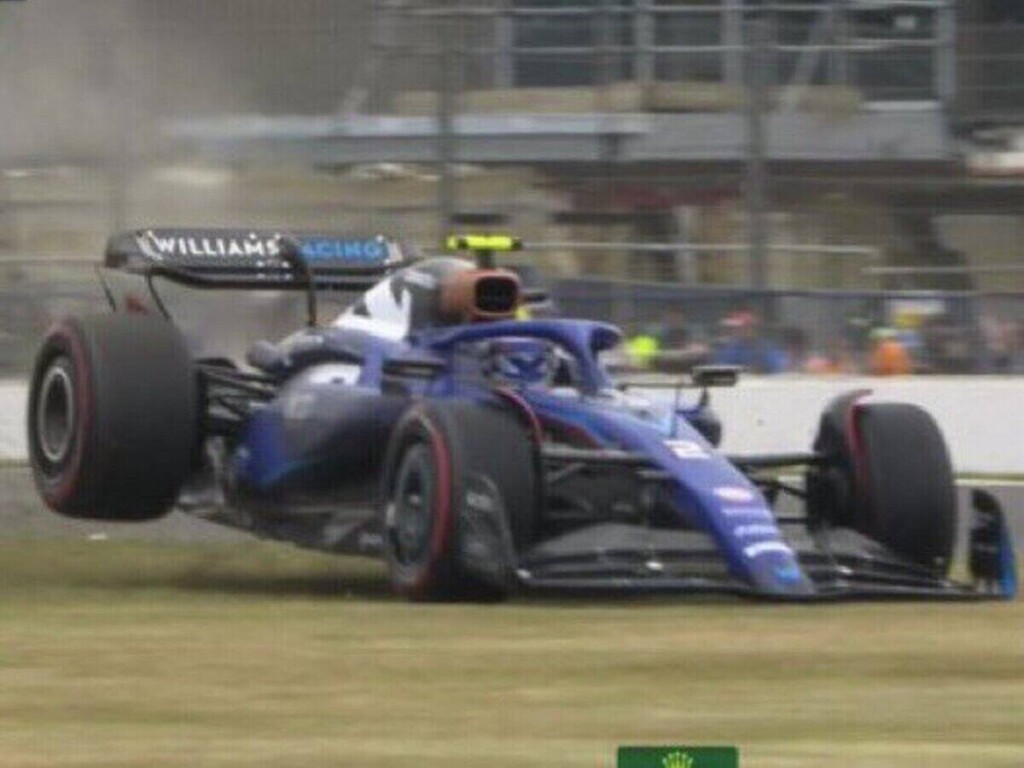 Sargeant started the race from the pit lane and later had a collision with Valtteri Bottas, which ultimately led to his retirement from the race. After the incident, Sargeant blamed Bottas, claiming that Bottas did not see him entering the corner.
"From my side on the incident, I touched the brakes. I'm not sure; he must not have seen that. I was never gonna make the corner. I was surprised he didn't just cut underneath me, but it was locked from the second I hit the brake," he said.
Same, same, but different 👀

Logan Sargeant and Robert Kubica crashed in the exact same spot for Williams, both in Q1#JapaneseGP #F1 pic.twitter.com/kl6o2SCh20

— Formula 1 (@F1) September 23, 2023
Following a disappointing weekend for Williams that saw both cars fail to finish (DNF), the incident increased the pressure on Logan Sargeant. There are speculation about Mick Schumacher and Felipe Drugovich potentially replacing Sargeant in the upcoming season.
In case you missed it: