Colombian Popstar Shakira is still kicking and her song against Gerard Piqué and Clara Chía has given much to talk about. The program Fiesta' has carried out a macro-survey in the networks in which it has asked: "Has it been so much? Has the Colombian pop star overreached when writing this song? Did Clara Chia deserve these attacks?"
Program partners are divided on possible responses. Emma García has reportedly even had to mediate between Saul Ortiz and Aurelio Manzano for their heated conflicting positions. Beatriz Cortázar is favorable to the Colombian, while Saúl Ortiz has always postulated in the camp of Piqué. Also, the public 'Fiesta' opinions reportedly have been separated into two blocks divided by the corridor. The results have reflected the opinion of the attendees as viewers of Emma García's program.
The Numbers that reportedly says about the public nerves over Shakira-Pique saga
The first point was "who has been harmed the most in this breakup?" For this point, 34.4% of people reportedly have voted for option both. 26.5% voted for the option 'Piqué' and 16.7% voted for the option 'Shakira' respectively. The next option was "Has Shakira done well by including the ex-mother-in-law in the debate?" Here it seems that people reportedly have it clearer, because more than half, 53%, think no compared to 15.6% who think yes she did right.
The next point was "Does Shakira do well by launching these messages in her songs?" As a response,  more than half of respondents, 54.9%, disagree as per reports. Only 36% support it in this sense, they do not see well that it takes revenge through music. A curious fact is that, the older, the more rejection of these messages.
For the next point "Who makes the most business out of this?" 56.1% voted for Shakira, compared to 6% who reportedly thinks it's Piqué. For the next point "Who is acting out of spite?" According to reports, Shakira got 68.1% votes whereas 4.2% voted for Gerard.
To the reported point "Do you think Shakira and Piqué have been unfaithful?", Gerard loses, because 78.6% believe so, but there are 12.9% who believe that Shakira has been disloyal. They are clear that Clara arrived before the breakup.
For the point "Do you consider Clara Chia responsible for the breakup?", almost 48.1%consider yes. 36.1% think nothing. The youngest are the ones who believe, most of them, that Clara is responsible. And lastly, for the point "Do Clara and Piqué have a future as a couple?", only 13.5% bet on a future together. 50.2%, believe they are destined to fail. Here young people stand out as the most hopeful. Those who are over 65 years old, do not see this future clearly.
If the responses are considered
Reportedly, Spain has gotten wet and has done so by noting the three protagonists of this love triangle. One of them has a 5.9, another a 4.7 and another a 6. Who do you think won? Shakira takes the 6, compared to 5.9 for Clara Chía and 4.7 for Piqué.
In case you missed it- La Liga President Javier Tebas receives $300,000 funding from an Iranian company banned in the US: Reports
Shakira and Pique– The debates never seem to end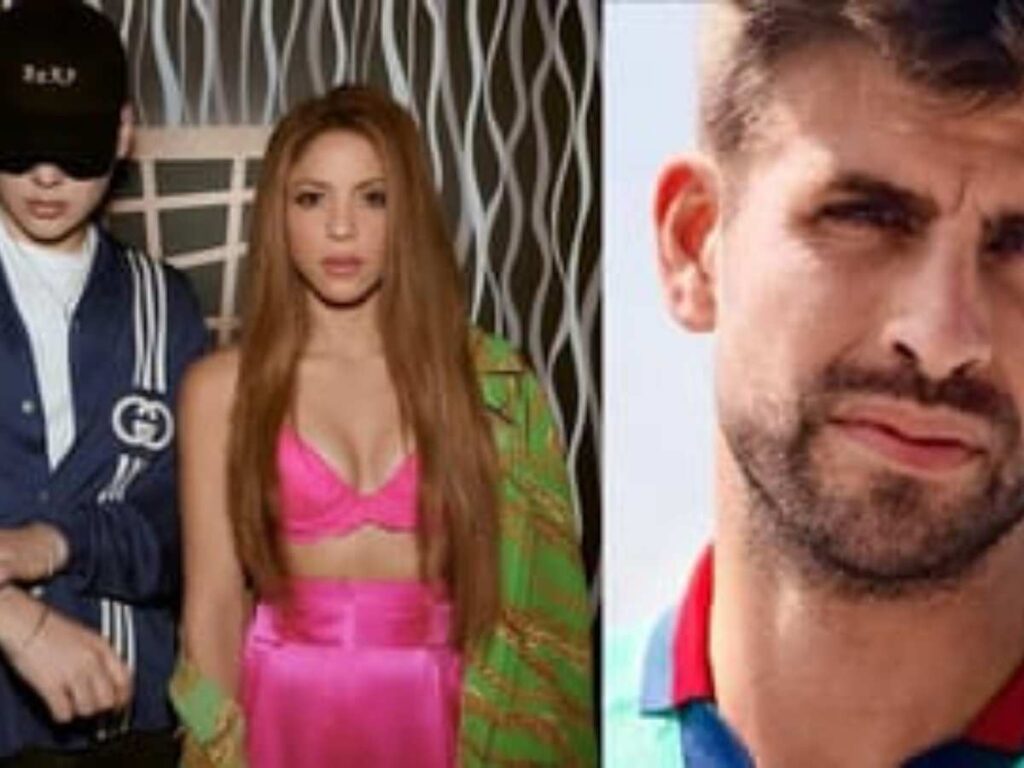 Speaking to Catalan radio on Tuesday, ex-Barcelona star Gerard Piqué reportedly was asked about his former partner's appearance on the 'Tonight Show'. Gerard Piqué has no regrets. "I'd do it again," was his categorical response at one point on Tuesday, as he spoke to the Catalan radio station RAC 1 about the all-out war currently raging between him and Shakira, his former partner.
During the interview, Piqué was asked about Shakira's recent appearance on comedian Jimmy Fallon's 'Tonight Show'. It is reportedly one of the most-watched TV programs in the US. Invited onto the show alongside Argentinian artist Bizarrap, Shakira discussed – and performed – the hit diss track BZRP Music Sessions #53. The track has broken several world records. Recorded with Bizarrap, the song sees the Colombian singer Shakira aim Piqué and his current girlfriend, Clara Chía.
Pique reportedly when asked about his response, said, "I don't want to talk about that. We have a responsibility, those of us who are parents, to protect our children. We all make our own decisions."
With new statements coming out from both parties day in and day out, this debate never seems to end. Will things calm down between the two former love birds?
Related News-
"I would've loved to score a double hattrick," Erling Haaland wants more in ongoing Champions League after glut against RB Leipzig
Is Mohamed Salah playing in Liverpool v Real Madrid Champions League R-16 clash?