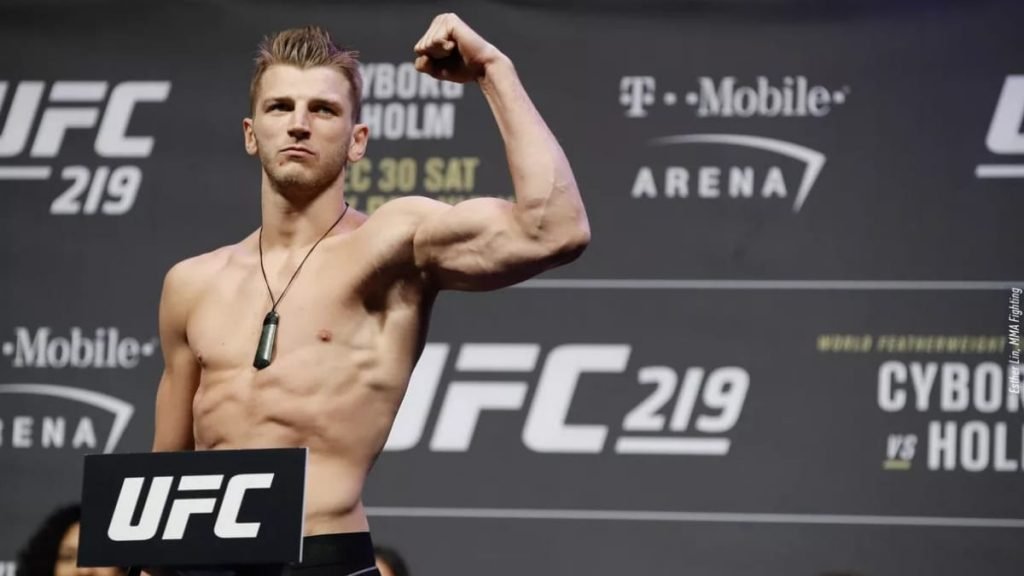 The MMA world is excited with the buzz going on between New Zealander Dan Hooker and "West Coast Gangster" Nate Diaz. Dan recently responded to Nate Diaz's twitter video which was a montage of Dan Hooker vs Gilbert Burns. It was a match which Dan Hooker ultimately won via TKO.
The video posted by the man with the 'Stockton Slap' had no caption, sending fans into a frenzy. It was met with a flurry of responses.
Dan Hooker to Nate Diaz – "So 55 or 70"
Nate posted the video on the 9th of October which showed Dan Hooker knocking the lights out on Gilbert Burns. It didn't come with a caption or in fact Nate didn't even tag Dan Hooker. But, the fans were real quick and they began speculating a fight between the two. Dan finally replied after three days tagging Nate, while enquiring about the weight class.
"So 55 or 70", Dan Hooker tweeted in reply to Nate Diaz, implying that he is ready and in which weight class Nate wants to take this fight forward. Dan's reply was met with a mixed response. Though most of his fans were urging him to take the fight forward, some were not happy with Dan, as he turned down to fight Islam Makachev.
A user named Lannister replied saying, "so you wont fight the #12 ranked guy but you will fight #13 at a different division?". Nate Diaz is ranked no 13 in the welterweight division and Dan Hooker turning down Islam Makachev of the same division didn't go well with the fan clearly.
People were clearly not happy with Dan avoiding Islam Makachev.
There was some support for Dan as well, from his fans. Looks like we might have a juicy matchup very soon!
Also Read: Brian Ortega vs Chan Sung Jung this weekend!