For Ferrari, 2022 season of Formula 1 is going to be a particularly interesting season for the fans. The 2021 season showed great signs of improving competition between the teams with regards to Lewis Hamilton and Max Verstappen fighting for the famed World Driver's Championship title, Ferrari fighting out with McLaren for the P3 position in the constructor's championship.
Both of these contents gave a breath of fresh air after the monotonous domination of the sport by Mercedes and Lewis Hamilton. The Formula 1 2022 season would mark the beginning of new technical regulations.
In these new technical regulations, Ferrari has been tipped to come out strong after they have spent a lot of resources and wind tunnel time for their new car since they stopped developing their 2021 car in the earlier stages and diverted all their attention and resources for building a solid car for Charles Leclerc and Carlos Sainz for the upcoming season.
Ferrari F1 Boss Mattia Binotto emphasized the fact that the new aerodynamics and design of the car are based on a more open-minded approach in order to get the best out of the new regulations.
It was important for us to be fully open-minded": Mattia Binotto on the new Ferrari F1-75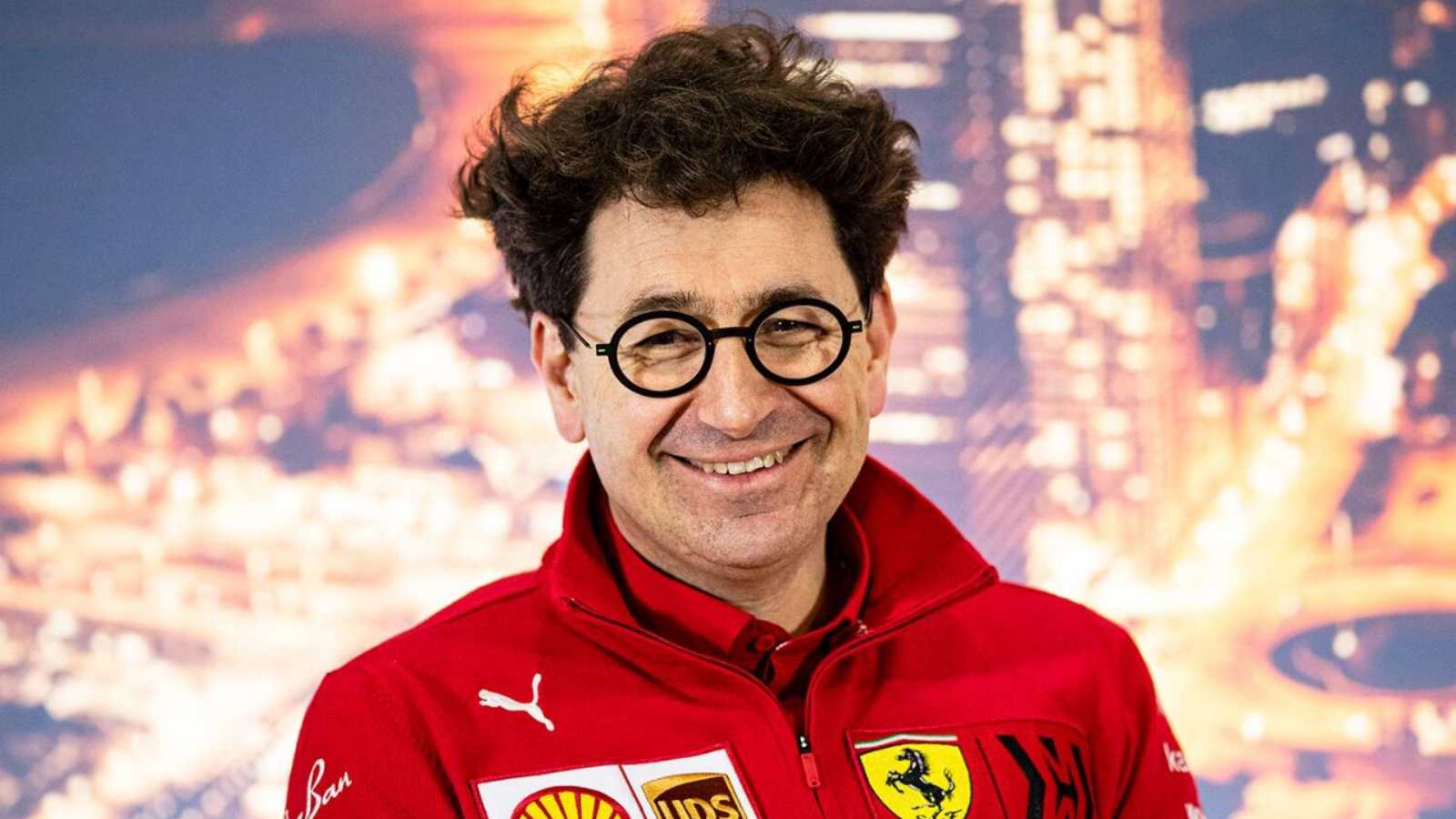 After the Maranello based racing outfit displayed their new racing car F1-75, Binnoto was interviewed by Motorsport.com wherein he explained the process and the mindset through which this car was developed. He said, 
"It was important for us to be fully open-minded in the way we approach the exercise."
"It was not a matter of simply continuing the concept of the previous car, and adapting them to the new rules."
"When reading the new regulations, since the very start, we tried to have a completely open-minded approach, trying to understand where we may have improved the aerodynamics and the overall performance of the car."
"When designing and developing the new car, it has been aerodynamically driven, so all the mechanical choices have been a consequence of it. All the power unit packaging has been a consequence of an aerodynamic choice."
"When we went to the wind tunnel at the very start, we tried all the possible directions, and then we picked the one that we believed was the best for the final performance," Binotto added.
Ferrari definitely seems to have the edge in car development as it was clearly seen that the engineers have equipped the car with a radical and aggressive aerodynamic design. The new F1-75 also features an unconventional rear wing and undercut design. Could this be the year Ferrari makes a comeback to the top? 
Also Read: Keep number one,' Christian Horner outlines Max Verstappen goal for next season