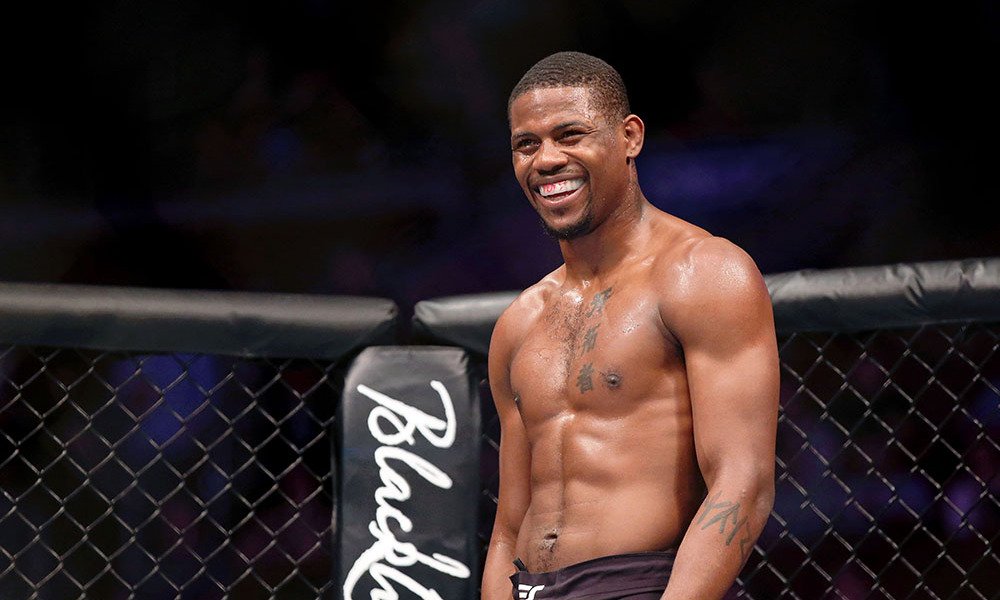 Joaquin Buckley is on a roll after producing a stunning display against fellow American Jordan Wright, knocking him out in the second round with a big left hand followed by a right. The win earned Buckley back to back Performance of the Night bonuses.
Joaquin Buckley took the world by storm when he executed a reverse spinning kick against Impa Kasanganay, knocking Impa out cold. In the immediate aftermath, Kanye West used Buckley's highlight reel to promote his new track on Twitter and his knockout even went as far as the White House.
However, there was one man who wasn't one bit amused with Buckley's performance; it was Buckley's opponent when he made his UFC debut – Kevin Holland. After Joaquin produced an impressive victory over Jordan Wright, Kevin Holland took to Twitter to post a video of himself knocking the lights out on Joaquin Buckley.
Kevin taunts Buckley!
Kevin Holland tweeted, "Anybody know a good mouthguard co?". Buckley is yet to respond to Kevin Holland, as he has his sights set on James Krause currently. A charged-up Buckley ripped into James Krause at the post-fight interview earlier today. Going by the looks of it, a Buckley-Krause match-up is very much on the cards.
As for Holland – he has fought four times already this year, and has won all four. He takes on Jack Hermansson next, stepping in place of Darren Till who had pulled out citing an injury.
Also Read : "I've given Khabib some time, to think this over" – Dana White reveals that he will be meeting Khabib Nurmagomedov soon, to sort out his future