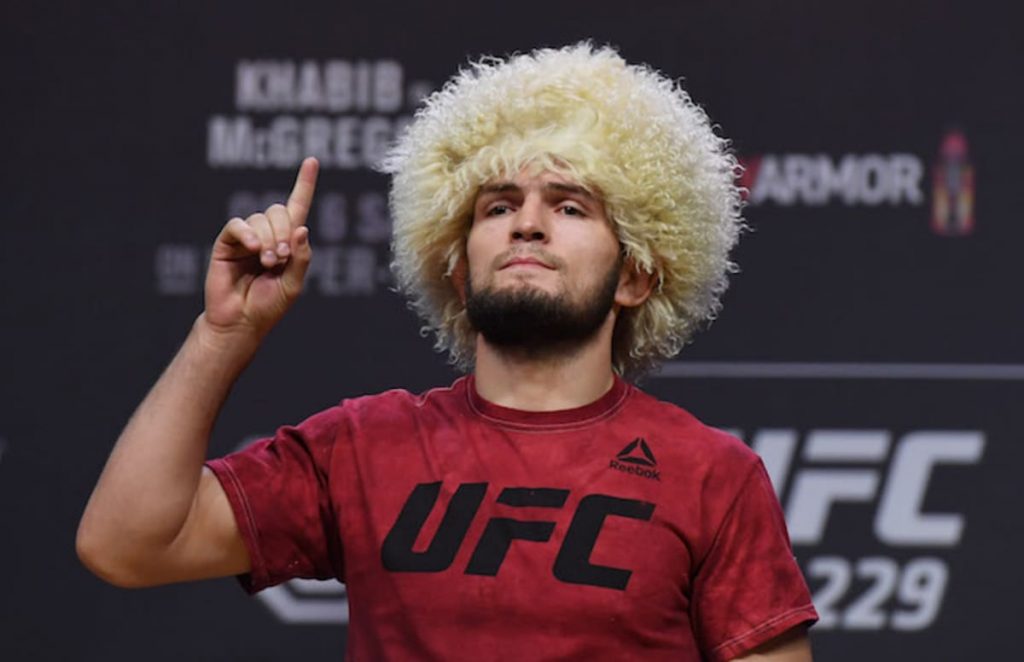 Khabib Nurmagomedov shocked the world when he announced his retirement at UFC 254 after putting on a dominant show against Justin Gaethje, submitting him in the second round. In the post-match interview Khabib said that he had promised his mother he wouldn't be fighting anymore and that the Justin Gaethje fight would be the last time he will be stepping into the octagon.
Despite knowing that Khabib is a man of his word, the MMA world was and is still divided on his return from retirement, with some claiming that the Dagestani would definitely comeback to make it at least 30-0.
Speaking at the post-fight conference of UFC 255, UFC President Dana White revealed that he will be meeting with Khabib Nurmagomedov soon, to sort things out.
"He and I are going to get together and meet soon!" – Dana White at the UFC 255 post-fight conference
Dana White was quoted as saying, "I've given Khabib some time, to think this over. He and I are going to get together and meet soon! So, we'll talk."
The race for the lightweight division title has been thrown wide open ever since Khabib retired. Dustin Poirier and Conor McGregor will fight it out at UFC 257, early next year. A win would definitely give the victor bragging rights to get a shot at the title which will probably be vacated soon. Others in the fray are Michael Chandler, Tony Ferguson and Justin Gaethje.
Tony and Chandler were expected to fight as early as December this year, since Chandler felt it was too early, Tony Ferguson will be taking on Charles Oliveira at UFC 256. Do you think Khabib Nurmagomedov will return to the octagon?
Also Read : Another day, Another Performance of the Night for Joaquin Buckley; rages at James Krause in the post-fight interview