Arsenal are attempting to sell Alexandre Lacazette actively this summer transfer window. Lacazette is in the last year of his Arsenal deal, and the Gunners look eager to cash in on him before he becomes a free agent next year.
Alexandre Lacazette joined Arsenal from Lyon in the 2017 season for a then-club-record fee of £46 million. In 170 appearances with the Gunners, the striker has scored 65 goals and contributed 28 assists.
Lacazette has generally been unreliable throughout his time at Arsenal, winning only one FA Cup title and no other silverware.
Mikel Arteta hasn't always used him up top, preferring Pierre-Emerick Aubameyang and Eddie Nketiah. It doesn't come as a shock that Arsenal are considering selling him.
Lacazette is one of Arsenal's highest-paid players, and getting him off the books might be difficult. Releasing Lacazette will not only free up space in the Gunners' roster but will also allow them to recruit new players. Arsenal is reportedly keen to trade him and has made offers to a number of clubs around Europe.
Arsenal finding it difficult to sell Alexandre Lacazette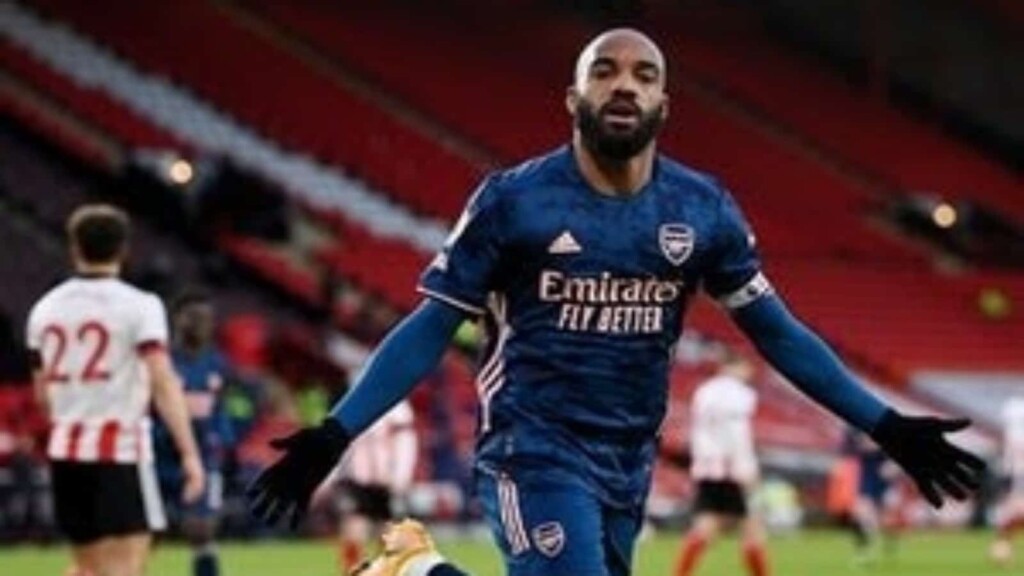 Duncan Castles, who is a transfer expert, claims that Arsenal are finding it very difficult to offload Alexandre Lacazette.
"Another player who they would like to sell and get the wages away but they're finding it very difficult to sell is Alexandre Lacazette," said Duncan Castles.
Ian McGarry adds to the statement by Castles commenting that Arsenal are aggressively trying to sell Lacazette but his age and the selling price are a big concern.
"I have been told that Lacazette has been marketed very aggressively around Europe but without any particular interest that is strong enough to suggest that Arsenal will be able to offload Lacazette. Obviously, his age is against him in terms of resale value and the price that Arsenal would want," said Ian McGarry.
Mcgarry also states that Lacazette is not only a difficult player to sell for Arsenal, but he also does not want to leave owing to his high current pay.
"The contract they gave him on an upgrade prevents him from wanting to leave because he knows he won't get the same amount of money elsewhere," added McGarry.
ALSO READ | Asmir Begovic joins Everton on a one-year deal