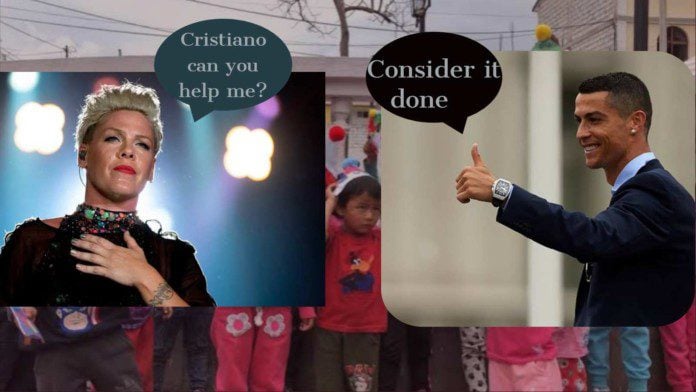 The Portuguese superstar, Cristiano Ronaldo has always been a charitable man and as a global known icon he has used his platform always for the good of the mankind. Cristiano Ronaldo is currently the ambassador of three major charities, Save the Children, UNICEF and World Vision.
Alecia Beth Moore who is known by the world as P!nk is an American singer and song writer. P!nk in one of her recent twitter post has requested Cristiano Ronaldo to provide some signed Jerseys' of himself, which would bring in an immense amount happiness to the some of the kids, this Christmas.
Cristiano Ronaldo did not take long to reply as he obliged to help the good cause of the Singer and will happily provide some signed Jerseys'.
The American Singer P!nk will be very happy to Collab with the greatest football icon in the world Cristiano Ronaldo in a great cause to help the children.
P!nk has a global outreach with her cause to help the people whenever and wherever she can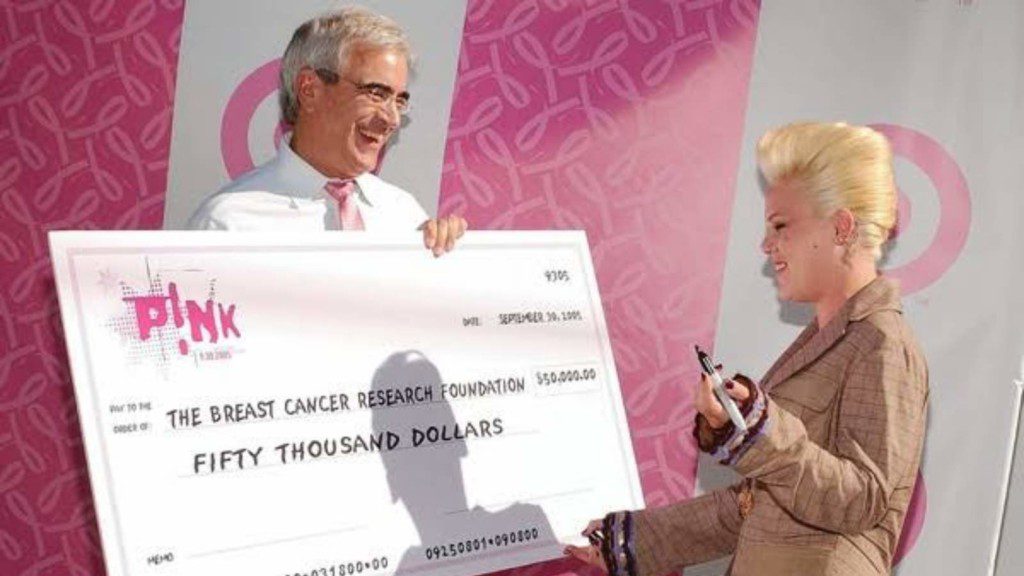 P!nk has been the voice of the people for many good cause all around the world. She is an Animal rights activist and a prominent campaigner for PETA. She has also been the voice for the rights of the LGBTQ community.
P!nk has been a part of many charities some of which includes Human Rights Campaign, ONE Campaign, The Prince's Trust, New York Restoration Project, Run for the Cure Foundation, Save the Children, Take Back the Night, UNICEF, World Animal Protection, etc.
Also Read: Frank Lampard admits to changing allegiances between Lionel Messi and Cristiano Ronaldo