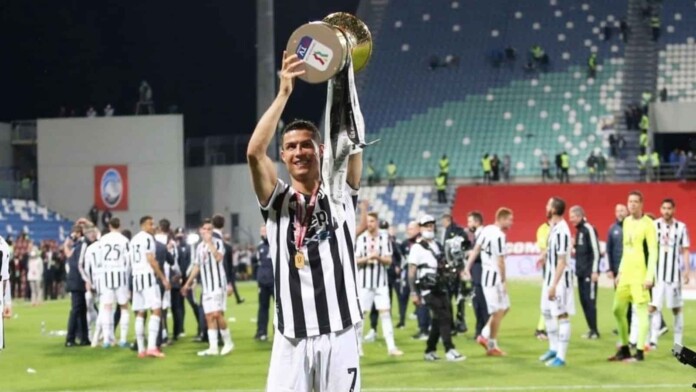 Cristiano Ronaldo has reportedly told the Juventus dressing room that he intends to leave the club this summer.
The Portuguese's future has been a hot topic for discussion in recent weeks after the club's disappointing showings in the Serie A and UEFA Champions League. Ronaldo, meanwhile, continued to play at a high level after topping the scoring charts in the Serie A with 29 goals this season while the club did walk away with the Coppa Italia. However, Allegri's arrival could see the Portuguese international striker leaving Turin, as he heralds a negative relationship with the Italian.
Manchester United and Sporting CP have been linked with Ronaldo, as he looks to leave the Bianconeri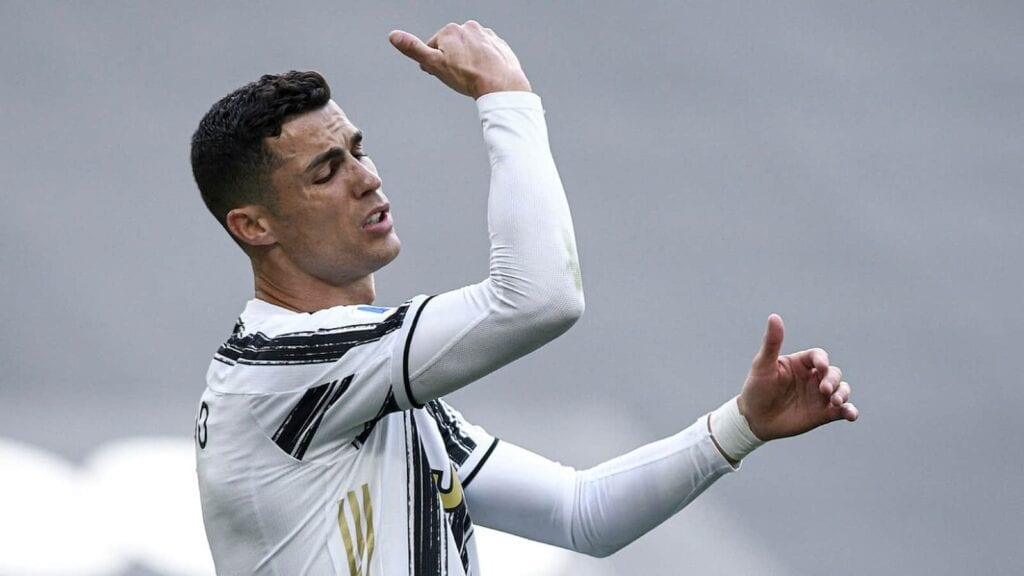 The 36-year-old, who will make his 174th appearance for Portugal at this summer's European Championships, has shown little sign of slowing down in his vintage years, scoring 101 goals in just 133 appearances since joining Juventus from Real Madrid in 2018 – but his side failed in their bid to win a tenth successive Scudetto when Juventus old boy Antonio Conte led rivals Inter Milan to their 19th Serie A title this month.
Ronaldo is contracted to Juventus until the summer of 2022, meaning that the forthcoming transfer window likely represents the club's last chance to command a sizeable transfer fee for their prized asset – and according to reports, Juventus could be set to cash in ahead of a proposed rebuild for next season.
According to a report by Italy's Il Messaggero, Ronaldo has told his Juventus teammates that he is likely to leave the club in the coming months – with speculation suggesting his former clubs Manchester United and Sporting Lisbon are in the hunt for his signature.
The report adds that his future remains uncertain, with Paris Saint Germain, Sporting Lisbon and Manchester United remaining his most likely destinations. Speaking of the Red Devils, Ronaldo has also been rumoured with a sensational swap deal with Manchester United's Paul Pogba that would see him returning to his old club and Pogba going the other way.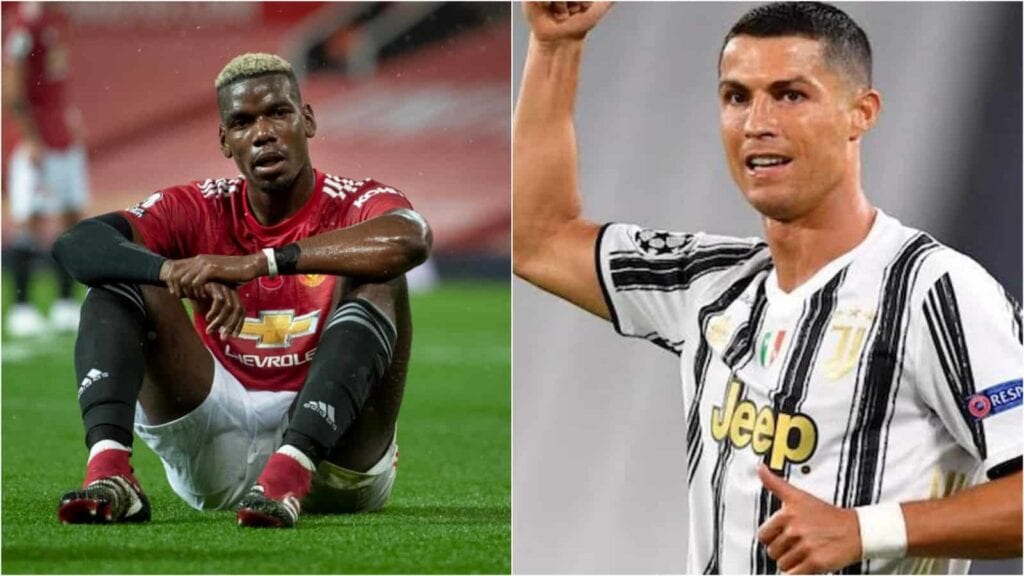 According to Tuttosport via Calciomercato, the defeat in the Europa League final against Villarreal might have been Paul Pogba's last appearance for the Premier League giants, as the Frenchman could move in the opposite direction. Pogba is also an alumnus of Juventus, having played between 2012-16, winning four Serie A titles. With Ronaldo still having a year left in his current contract in Turin, United might let go of Pogba to reduce the cost hassles for having the former.
Cristiano Ronaldo's negative opinion of Allegri reportedly led to Juventus president Andrea Agnellli making a change for the 2019-20 campaign and likely media outlets like 'AS' are now saying that Allegri's arrival could see the Portuguese star leave Turin. It means relations between Ronaldo and the coach could be somewhat frosty and, with the Portuguese linked with a move away from Turin, the managerial change may now stand to be a crucial factor on whether he opts to stay or go.
When Allegri left Juventus in 2019, 'Il Giornale' said that the Portuguese star did not want the Italian to remain in charge. In fact, according to the cited media outlet, Ronaldo asked for a change of coach.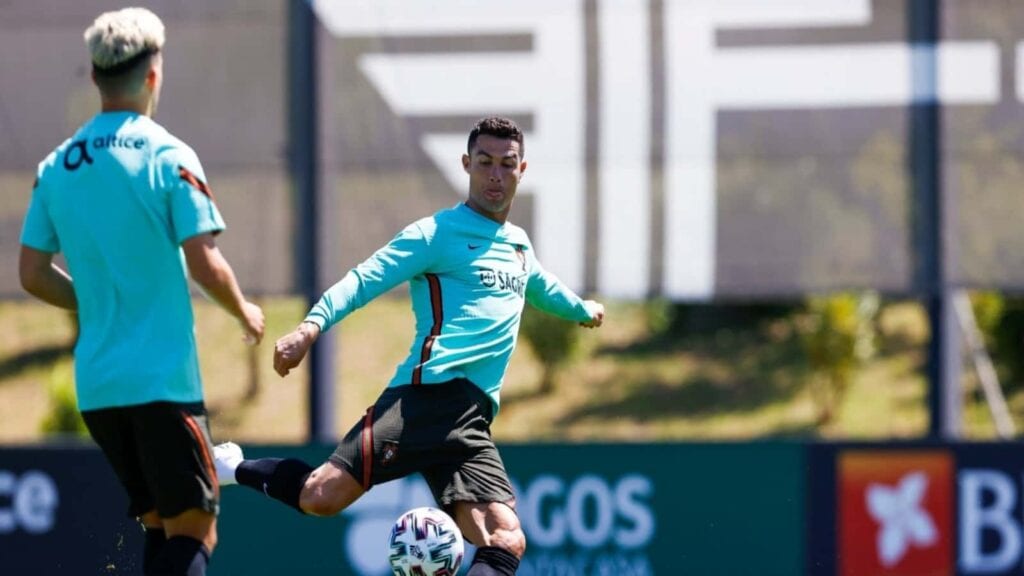 According to Calciomercato, the Ligue 1 runners-up and United have both made contact with Ronaldo's agent, Jorge Mendes, and currently appear to be sharing pole position to sign Ronaldo.
However, Ronaldo's salary demands could be a potential sticking point for United, who would almost certainly offer their former star a pay packet significantly less than the reported €31 million ($37.8 million) salary he enjoys in Turin, though this might be less of a concern for cash-rich PSG.
The just-concluded 2020-21 season saw Ronaldo finishing as the side's and Serie A's highest goal-scorer. However, he failed to help his side retain the crown and barely managing to finish fourth. Although he did win a couple of domestic titles with the side this season, the lack of UEFA Champions League success is disturbing him.
Also Read : OFFICIAL: Real Madrid sign David Alaba for free on a 5-year deal