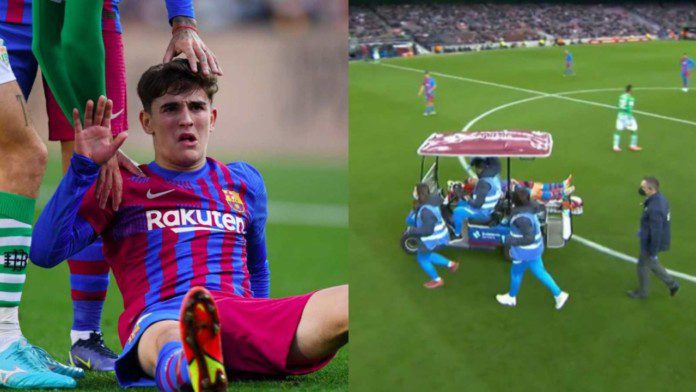 Gavi, the Barcelona starlet who is just a 17 year old professional football player. He plays in the midfield position for Football Club Barcelona. Gavi was once again chosen for the starting 11. It was no surprise because of his sublime play.
But the surprise element cane at around completion of half an hour of football. The young midfielder encountered the former La Masia graduate( FC Barcelona academy) Hector Bellerin.
He initially was hit by the ball when came close range contact with Hector Bellerin, followed by falling over Bellerin's leg in the process. However, Gavi tried to proceed without any proper treatment. However, he went down minutes later and was subbed off for Riqui Puig.
Gavi The Youngest Debutant in Spain's History!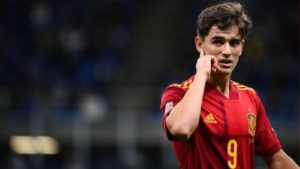 Gavi is an absolute work machine and has already bagged up 18 appearances in all competitions for the Blaugranas which is not bad for a 17 year old young starlet
In contrast with that, He also became the youngest debutant in the history of the Spanish national team.He broke the previously held record by Angel Zubieta in 1936.
Champions League Fixture against Bayern Munich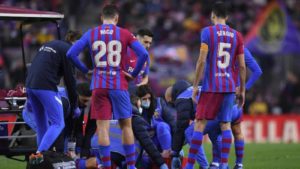 This is probably the biggest concern for Xavi, new manager of Barcelona. Because the relevance of that match is quite high and the role of gavi in Xavi's system is of greater importance
Because Barca needed a victory against Bayern in order to proceed further to the knockout stages of the Champions League. Now it's quite a headache for Xavi to play with someone else onto Gavi's position
It is because of the work rate and dedication with which Gavi plays, that being just a 17 year old player he is starting games for Xavi's Barceloma. That in itself tells a lot.
Also Read:- 5 Football Players Who Could Retire at the end of the 2021/22 Season
Fans Concern about Gavi!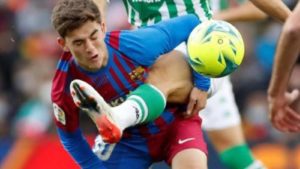 The fans all around the globe were concern regarding Gavi's head injury as they love to watch him play because of the sublime midfield play he reminds a lot about the DNA of FC Barcelona.
And being one of their own for instance, a La Masia graduate, he has even more respect from the die-hard Blaugrana fan base.
Let's look at some of the messages fans posted on social media for Gavi.
Thank You! 👍🏻
For reading this far out really appreciate it.