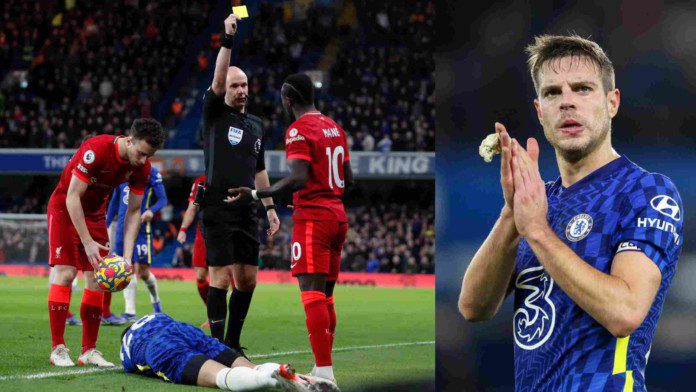 The Great clash between Chelsea and Liverpool ended in a 2-2 draw after a head to head fight between the two teams as they both aim to reduce their point difference with Manchester City in the Premier League.
Liverpool made it 2-0 early on in the game but the Blues were no less as they made a terrific comeback in the same half making it 2-2 after which there was no change in the score sheet as Kovacic and Pulisic made their names in the scoresheet for Chelsea where as on the hand Mane ended his goal drought followed by Mohamed Salah who is absolutely in electric form this season.
Cesar Azpilicueta not happy with the decision of Referee in the opening minute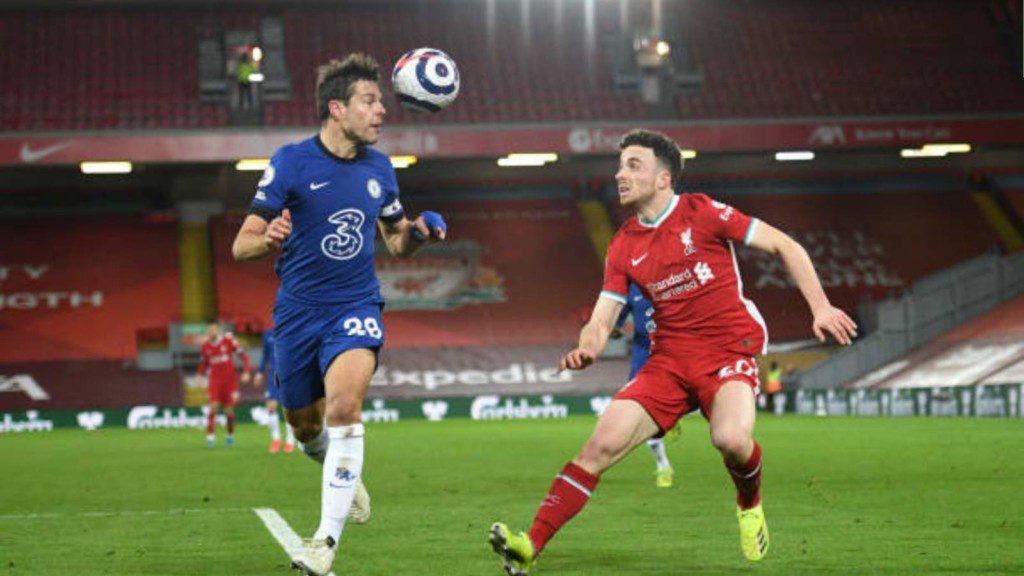 There was controversy from the very first minute of the game as Sadio Mane within 10 seconds of the start elbowed Cesar Azpilicueta while the Chelsea players believed it was a definite Red, Mane was only shown a Yellow card.
An early Red card for Liverpool would have changed the course of the game for sure but that was not the case as VAR also did not call in for recheck and the match resumed there after with Sadio Mane striking the opener just 8minutes after that.
The captain of the Blues Cesar Azpilicueta said in post match interview, "It's a clear red, I mean I don't mind if it is 5 seconds into the game, it's first action, it's clear red. He doesn't want to challenge, he doesn't see the ball, he just want to hit with elbow."
"You know I don't understand, we have had this kind of decisions the other two penalties, the VAR didn't call and today it's the first action it's a clear red card and of course we are getting this decisions against us and of course it could change a lot of the game."
Chelsea and Liverpool are currently more than 9 points behind Manchester City in the table and they will have to get back into their winning ways soon and hope for some magical downfall on the part of Manchester City.
Also Read: "There are times you will show frustration"- United's Diogo Dalot responds to Gary Neville's comments, agrees that positivity is key