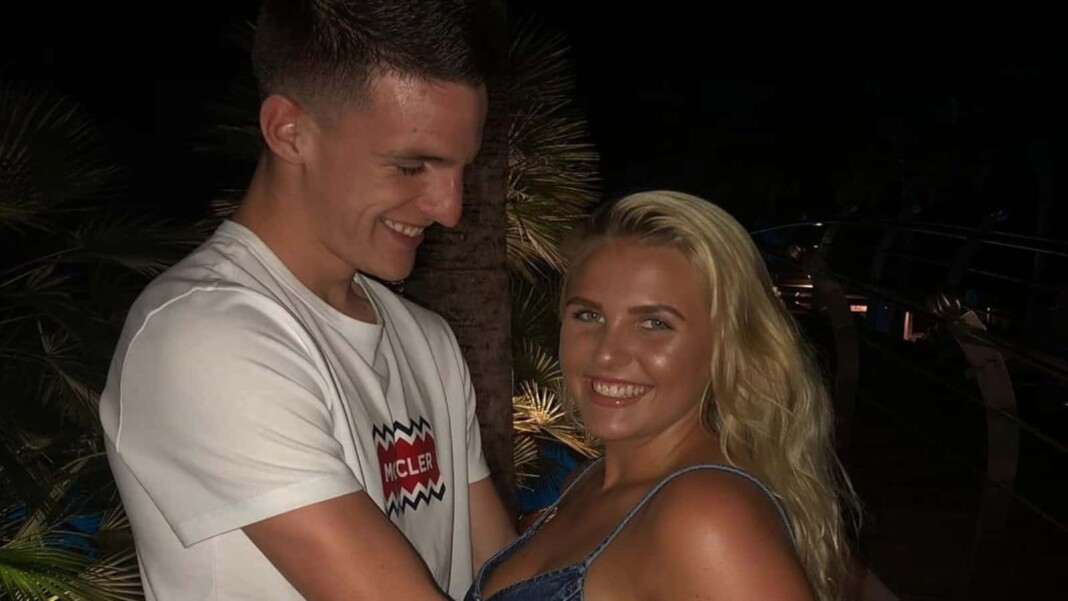 Declan Rice has been one of the frequently talked about and definitely one of the most sought after midfielder recently, with Manchester United and Chelsea hugely impressed by his ball recovering and space covering capabilities besides his innate eye for a pass and switching play.
Rice currently plays for Premier League club West Ham United, and his partnership with Tomas Soucek in the midfield has been outstanding during the 2020-21 season, and has caught the attention of many scouts. Rice also have had a decent European campaign with England, featuring in every match in absence of captain Jordan Henderson and played a pivotal role in shielding the English defence, who haven't conceded a single goal in their first five matches. His performance has recently created a stir amongst fans, who are desperate to know about the personal lifestyle and life partner of Rice.
Declan Rice Girlfriend: Know all about Lauren Fryer and her relationship with Rice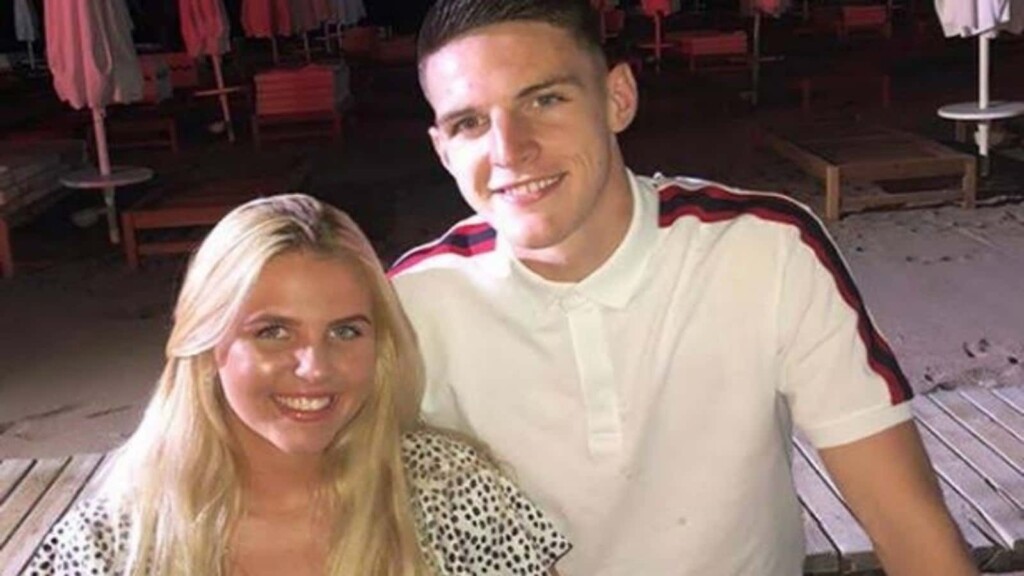 Lauren Fryer is the girlfriend of West Ham United midfield engine Declan Rice, and has always been supportive of Rice and his decisions.
Lauren Fryer is from Chessington, but very little is know about her other than her relationship with Rice. It is heard that Lauren had been immensely supportive of Rice and respected his decision when he made the switch from Republic of Ireland to represent England back in 2019.
It is known that Lauren and Rice are very to close to each other, and harbour a strong mutual bond with each other, with Lauren often seen at the London Stadium to cheer on for Rice during West Ham's games. The couple have also been spotted in lunch dates and vacations, further confirming their relationship. The two also have a dog named Raffa.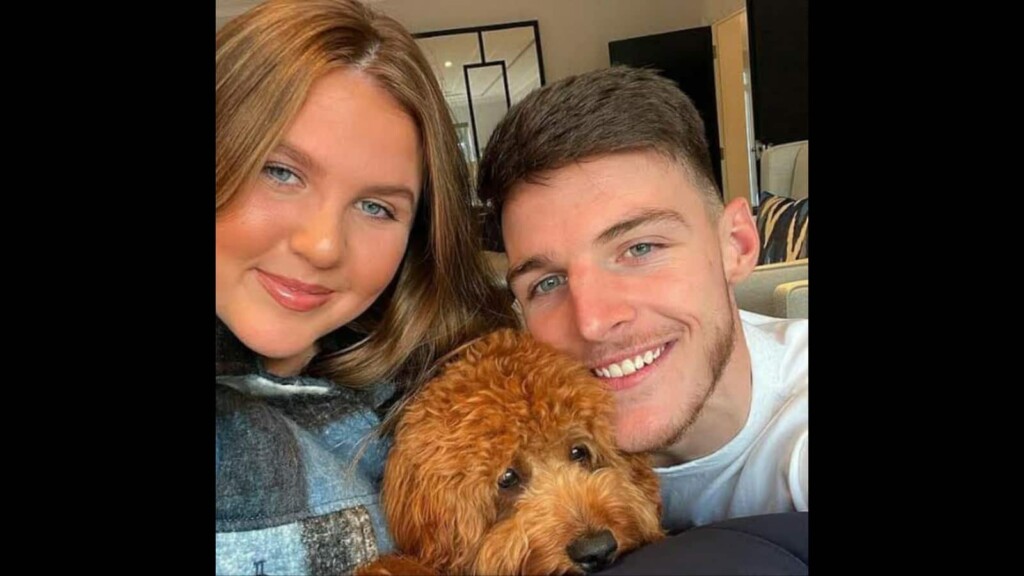 When Rice was selected for the Young Player of the Year at the London Football Awards, Fryer claimed on social media that she couldn't be any prouder for her fiance, "Couldn't be more pleased with my Dec winning youthful player of the year. You merit everything and the sky is the limit from there."
Furthermore, Rice expressed his joy and love for Fryer on her 19th birthday, stating; "Glad nineteenth birthday celebration to my dazzling sweetheart Lauren Fryer. Looking forward to making many more memories with you, I love you."
However, recently rumours had surfaced of Rice possibly being gay, but there had been no former evidence as of such. Declan Rice, a former Chelsea academy graduate, and Mason Mount had been close since their youth days in Cobham, and their girlfriends believe that the two are possibly in love each other, which has further fuelled speculations of Rice being gay.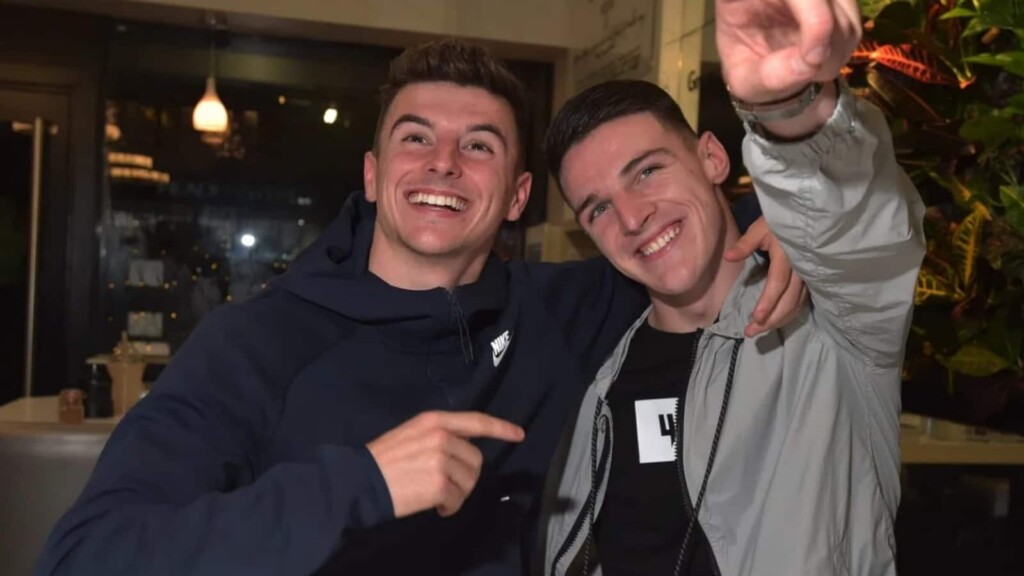 Rice made clear about his bromance with Mason Mount as he jokingly said in an interview to The Sun; "My missus is quite worried. I'm genuinely being serious. She's quite worried. Oh she's just always: 'You two . . . you love him more than you love me'."
"Honestly. We just get it in the neck all the time. But they need to understand the friendship." Rice added.
Also Read: Luke Shaw Girlfriend: Taking a peek into the life of the Manchester United left back and his path back to glory