Arturo Vidal commemorated Argentina's world title in his unique way by sending a clear message to 2022 World Cup Golden Boot winner Kylian Mbappe. The Chilean midfielder was not shy in expressing his thoughts, delivering a full-on attack against the French star, who had recently spoken out against South American football.
Mbappé commented on the level of European football compared to South America when the League of Nations was about to begin. He stated that Europeans have an advantage because they often have high-profile matches against each other. This means they are better prepared when they reach the World Cup. He added that Brazil and Argentina do not have the same football level as Europe, which explains why Europeans are usually the ones who win in the World Cup.
Arturo Vidal had these words in mind when Argentina proved that South American football could compete with Europe, and he put his all into it. "Don't look for them; you'll get the cuckoo. Learn from those of us who invented soccer: South America," said the Flamengo player. He had won the Copa América twice for Chile. First, the 2015 edition was hosted in Chile and then in the United States Centennial in 2016. The beat Argentina in the finals both times.
The joy in Argentina is shared throughout South America. Jefferson Farfán, Neymar, and Luis Suárez recently rejoiced in Lionel Messi's team's world championship win. Arturo Vidal didn't want to be left out and sent a heartfelt message on his social media, giving the nod to former FC Barcelona teammate Lionel Messi.
Also Read: "I want to keep playing," Lionel Messi puts aside international retirement rumors after leading Argentina to FIFA World Cup glory
President Emmanuel Macron was seen consoling the team's star striker Kylian Mbappe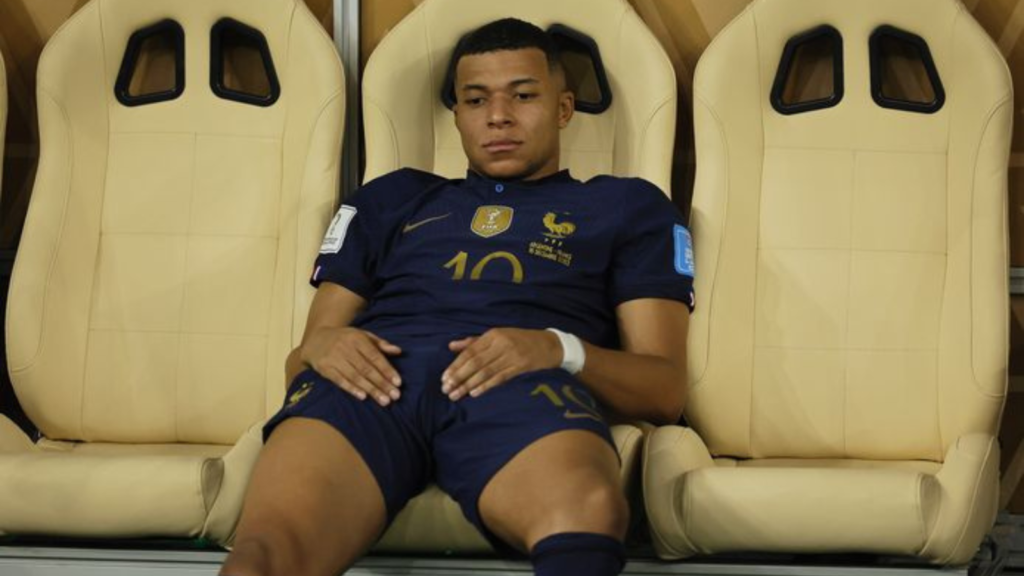 Kylian Mbappe put on a remarkable performance, scoring a hat-trick in the World Cup final, yet still found himself on the losing side. On Sunday, Argentina emerged victorious over France in a thrilling match that went to penalties. The French President was seen comforting the disappointed Mbappe after the game. As the game went into extra time, Mbappe's three goals brought the score to a draw. Yet, Gonzalo Montiel's penalty shot was the deciding factor that allowed Argentina to take home their third World Cup title and prevented France from becoming the first team in six decades to defend the trophy.
Lionel Messi and Mbappe both did not disappoint. Messi scored twice, and Mbappe made history by becoming the first person since Geoff Hurst of England to score a hat-trick in a World Cup final. France's loss by penalty kicks was their second in five World Cup tournaments, with their last being in 2006, while Argentina became champions for the first time since 1986.
The victory enabled Messi, at the age of 35, to conclude his remarkable career by following in the footsteps of Diego Maradona. And this will be remembered as his tournament despite the tremendous efforts of Mbappe, who ended as the competition's top scorer with eight goals, one more than his Paris Saint-Germain colleague.
Also Read: "Wanted to close my career with World Cup," Lionel Messi UNCERTAIN about retirement after holding the World Cup trophy
Also Read: "It destroys the good," Bollywood legend Shah Rukh Khan gives his take on Lionel Messi v Cristiano Ronaldo GOAT debate