The Atletico Madrid legend, Antoine Griezmann, is getting closer to leaving the club. The French national player has been playing 50% of the total matches the team plays now. He has been wanting to leave for quite some time. His former club Barcelona wouldn't want him as they have their strikers packed.
Diego Simeone could look out for the French to a Serie A club, linking to which has been reported by the media. Griezmann could be seen playing for the Serie A side AC Milan, the current champions of Italy. AC Milan would be a perfect destination for him as a striker is needed there as well.
But there are problems as the transfer window closes soon within a few days, and AC Milan needs to find a settlement for the huge fee that the French striker is entitled to get. Despite these problems, he could be seen in a Milan shirt this season.
READ MORE: Manchester United rejects a swap deal involving Cristiano Ronaldo and Atletico Madrid's Antoine Griezmann: Reports
Antoine Griezmann's possible hijack by Cristiano Ronaldo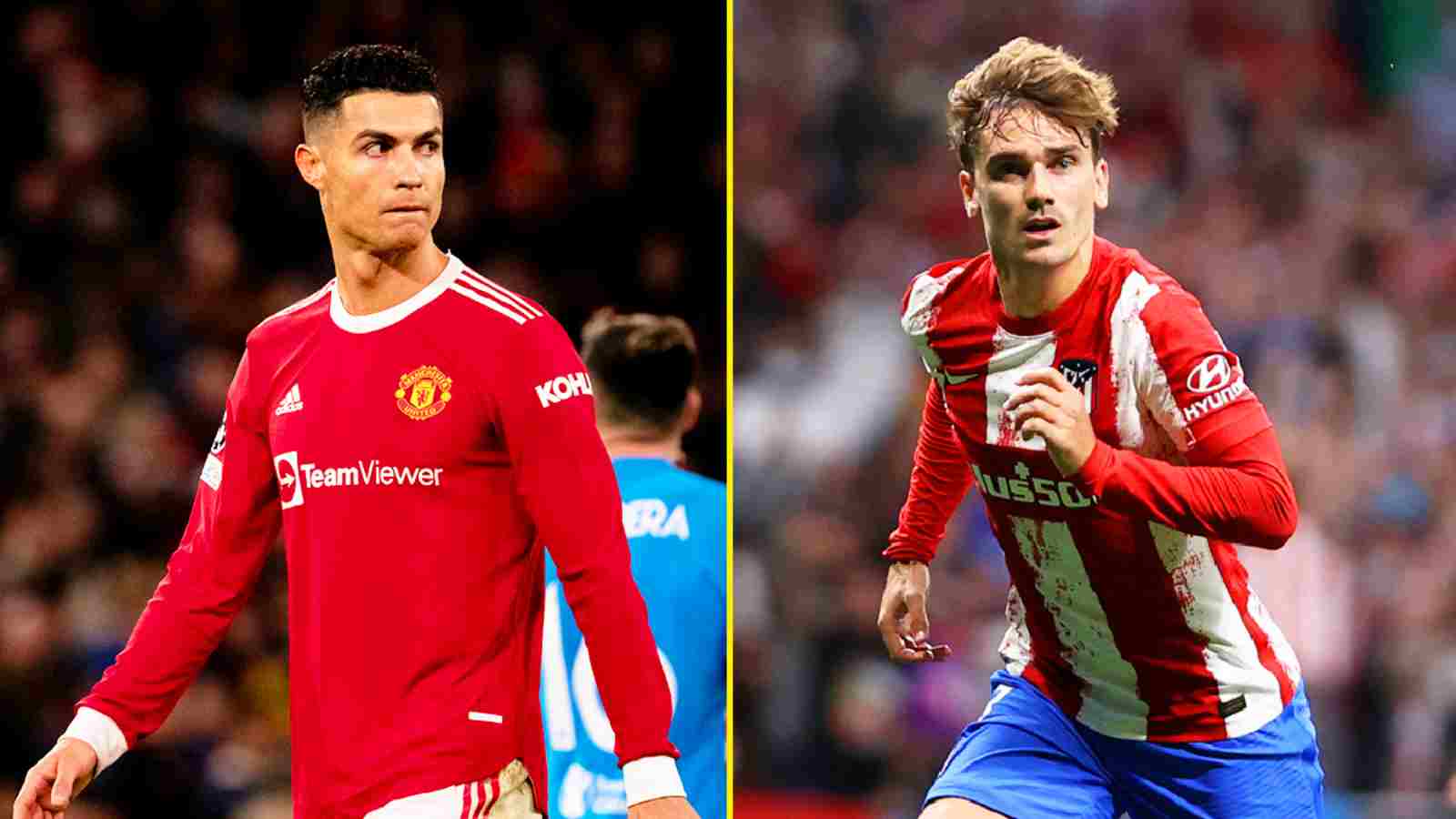 Griezmann could be a happy man at Milan but, there's a bit of a tussle left as Cristiano Ronaldo is here to spoil the party. Recently Ronaldo's agent was reported in touch with AC Milan and Cristiano playing at the club could harness the deal to his worst.
After the bad season at Manchester United, Ronaldo wanted out, and several reports linking the Portuguese to a few clubs were burning like a forest fire. The Portuguese is also reportedly looking for a transfer and could probably be landing at Milan.
However, a deal with Cristiano would break Griezmann's hopes of getting a transfer and he would have to play for the next season at Atletico unless a few things turn his way and he could possibly play where his heart lies.
ALSO READ: Antoine Griezmann could move to Athletic club if the permanent move to Atletico Madrid falls apart: Reports