Aurélien Tchouaméni was the only multi-million-dollar signing made by the Los Blancos this season. He joined a Real Madrid team that was waiting for either Earling Haaland or Kylian Embape. The stakes were high for him to perform and he delivered when it was demanded of him. The French national is seen as the replacement for club legend Casamiro who joined the Premier League giant Manchester United last summer.
The 6'2 foot midfielder is pretty strong in-ground and ariel duels. He is known for his long range of passing accuracy and supreme ball-carrying traits. A lot of eyes were raised after Real Madrid paid such a huge amount for a player of his age. But he silenced his critics with his consistent displays with the Spanish giants.
He is currently one of the most talked about young players in the world of football and people have been excited to find out about his personal life. The player is dating no one currently as he is much more focused on his career with the Spanish giants and the French national football team.
Read More: Who is Jude Bellingham's rumored girlfriend, Asantewa Chitty? Everything you need to know about the couple's dating history
Aurélien Tchouaméni and his private life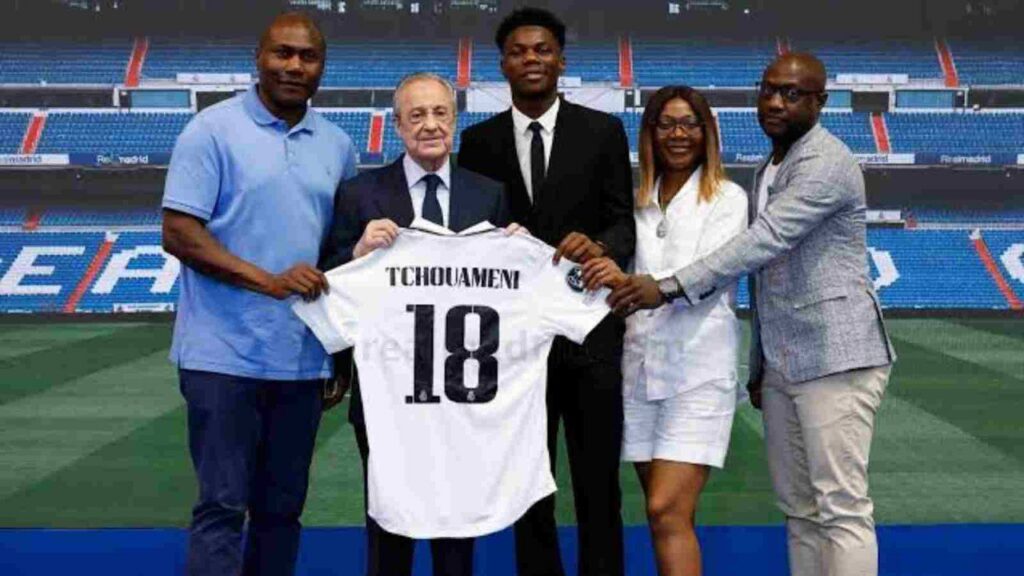 The Father of Aurélien Tchouaméni, Fernand Tchouaméni, is a former Football player who unfortunately did not have the good fortune to turn it into a career. He is currently a professional pharmacist. Tchouameni and his father played football together for most of his early years. When he was a kid, he saw his father's tenacious pursuit of a contract with a professional football team. He ended up joining the same team his father dreamed of playing for.
His mother works as a senior education consultant for a company that works with institutions, although her name is currently unknown. The French star is of Cameroonian descent. He, like his fellow countryman Paul Pogba, Ngolo Kante, and Kylian Mbappe, plays for the country that gave their parents a new start.
Also Read: Who is Alejandro Garnacho's girlfriend, Eva Garcia? ALL YOU NEED to know about the famous couple
Tchouaméni's rise in the footballing world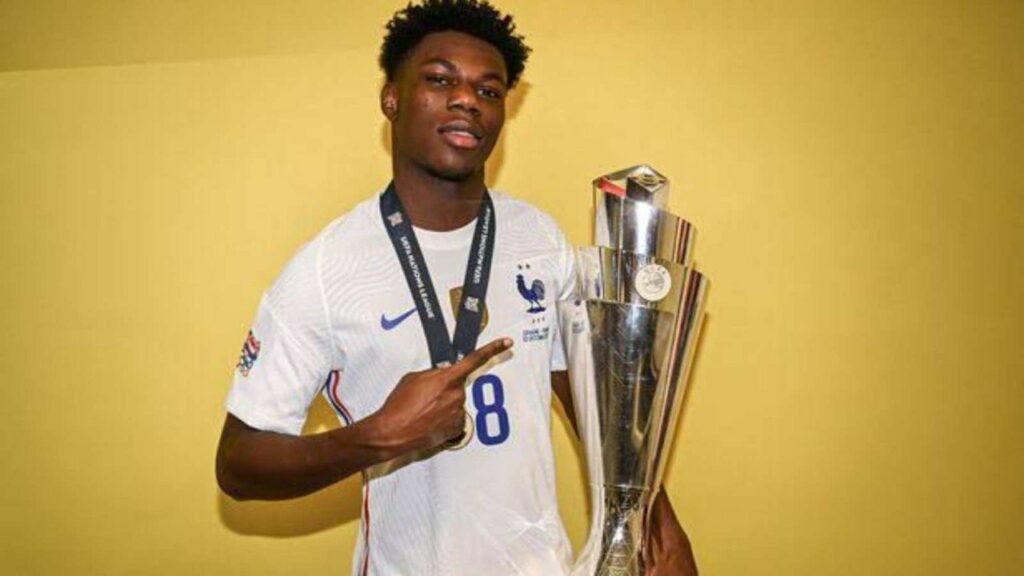 The 22-year-old midfielder started his career with French Ligue1 club FC Girondins de Bordeaux. With only 37 appearances in 3 years, he left for FC Monaco signing a 4-year contract. Not a very prolific scoring midfielder, the unselfish skilled star made 95 appearances for them in 2 years scoring 8 goals and producing some really strong displays. His solid performances encouraged Real Madrid to sign him for 80 million euros reaching 100 million with add-ons.
Aurélien Tchouaméni has been looked upon as a long-term signing for the aging Toni Kroos and Luka Modric. The famous Midfield pair are already guiding the likes of Aurélien Tchouaméni and Eduardo Camavinga to develop and thrive in the later years to come. So far till the World Cup break, Tchouaméni has registered 18 appearances scoring none but assisting 2.
With a total of 150 senior appearances with different clubs at the mere age of 22, Aurélien Tchouaméni has certainly developed into a reliable midfielder for the Los Blancos and the French national team. He already has 14 appearances to his name for Les Bleus. the midfielder will have a major role to play this year in the Qatar World Cup in the absence of stars like Paul Pogba and Ngolo Kante.
Also Read: Who is Pedri's Girlfriend? All you need to know about the Spaniard's dating life
Also Read: Pablo Gavi's Girlfriend: All you need to know about the teenage sensation and his dating life