Barcelona's women's team has suffered their defeat after two years in the domestic league by their rival club Real Madrid CFF. This has also ended their 64-match unbeaten streak as Alexia Putellas's goal was not enough for the team to keep on their streak.
The Catalan club has already won the 2022/23 league title with a 10 points lead from the second-position team Real Madrid. But the club this time can't call them 'unbeatable' as they lost an away game against Real Madrid CFF. The score at the end of 90 minutes was 2-1 where the key player of Barcelona Alexia Putellas scored a goal in the 64th minute but didn't help the team to continue their streak.
Barcelona completed the 2021/22 season without losing a single game. Before the loss against Madrid, the club had to face a draw against Sevilla last week on Wednesday. The club after winning all 30 matches last season went on an undefeated streak of five consecutive matches before facing Madrid.
Alexia Putellas was able to score a goal against the rivals after having injury concerns for a year. However, Barcelona's attention should not be on their first loss this season but on the Champions League Final against Wolfsburg on June 3.
In case you missed: Norwich's Sporting Director takes a big dig at women's football ahead of 2023 Women's FIFA World Cup, says it's of 'zero interest'
A look at records of Barcelona Femini's star Alexia Putellas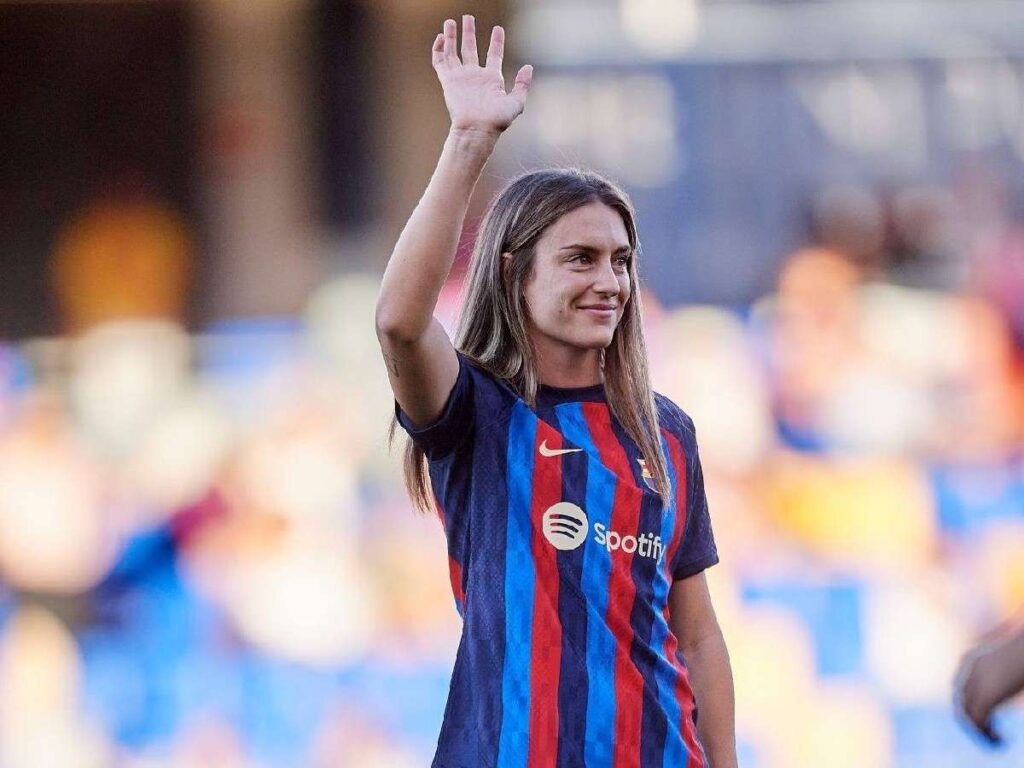 Alexia Putellas has made her name in women's football and is very popular because of her football performance and records. She currently plays for the Spanish giants Barcelona and has achieved many awards while playing there.
She has been an inspiration to many women football players. Alexia is the only player to win two Ballon d'Or in a row and has won many other awards than the Ballon d'Or. She has won the UEFA Women's Player of the Year Award, UEFA Women's Champions League trophy. Alexia has also won FIFA Women's Best Player and has become the first women player to win so many awards and titles. Many great players have given their views on her.
The former Barcelona player Andres Iniesta has said, "Alexia is a role model for Barça. She displays what a club wants to display." The coach of Spain Jordge Vida has said, "I've known Alexia since she was little, when she started coming to the U16s, and I know she still has room for improvement. She's young and, best of all, is passionate about football and understands it very well, which is not something every player has. She has so much quality, sees things before others, and executes everything with pace and style."
Related News: Here's how Dani Alves's lawyer plans to secure him bail using his ex-wife Joana Sanz
Thomas Tuchel gives verdict on Joao Cancelo's future at Bayern Munich, lauds him for his 'unique' style of training