Call it bad luck or call it shit luck, Brazil was dealt with a crucial blow on Friday as Neymar was ruled out from playing in the group stages of the 2022 FIFA World Cup on Friday. Less than 24 hours back, Neymar, who is supposed to lead the Selecos campaign in Qatar, suffered a right ankle injury.
As the Paris St Germain star walked off the field in the 80th minute on Thursday, there was a hushed silence in the Brazil camp. The Selecos did win the match 2-0 against Serbia but the bigger worry was how Neymar's ankle would behave. An impression was given earlier by their coach Tite that in 24 to 48 hours, a clear picture would emerge on Neymar.
His love affair with injuries at the World Cups is now part of dubious history as in the last two editions as well, he was ruled out. In 2014, he had a back fracture when during a heated encounter between Brazil and Colombia, Juan Zuniga buried his knee into the back of Neymar. He was 22 at that time, and recovered after the World Cup was over.
In 2018, he had a right foot injury during the World Cup, which was to recur in the Copa America Cup a year later. Call it a jinx or call it some major problem with his right leg/foot, it is the same thing that has come to haunt Neymar. To be sure, whatever sanguine hopes Brazil have of winning the World Cup this time have been dashed.
Getting the superstar ready for the knockout stage would be the key, though Brazil are praying Neymar will be fit in the coming days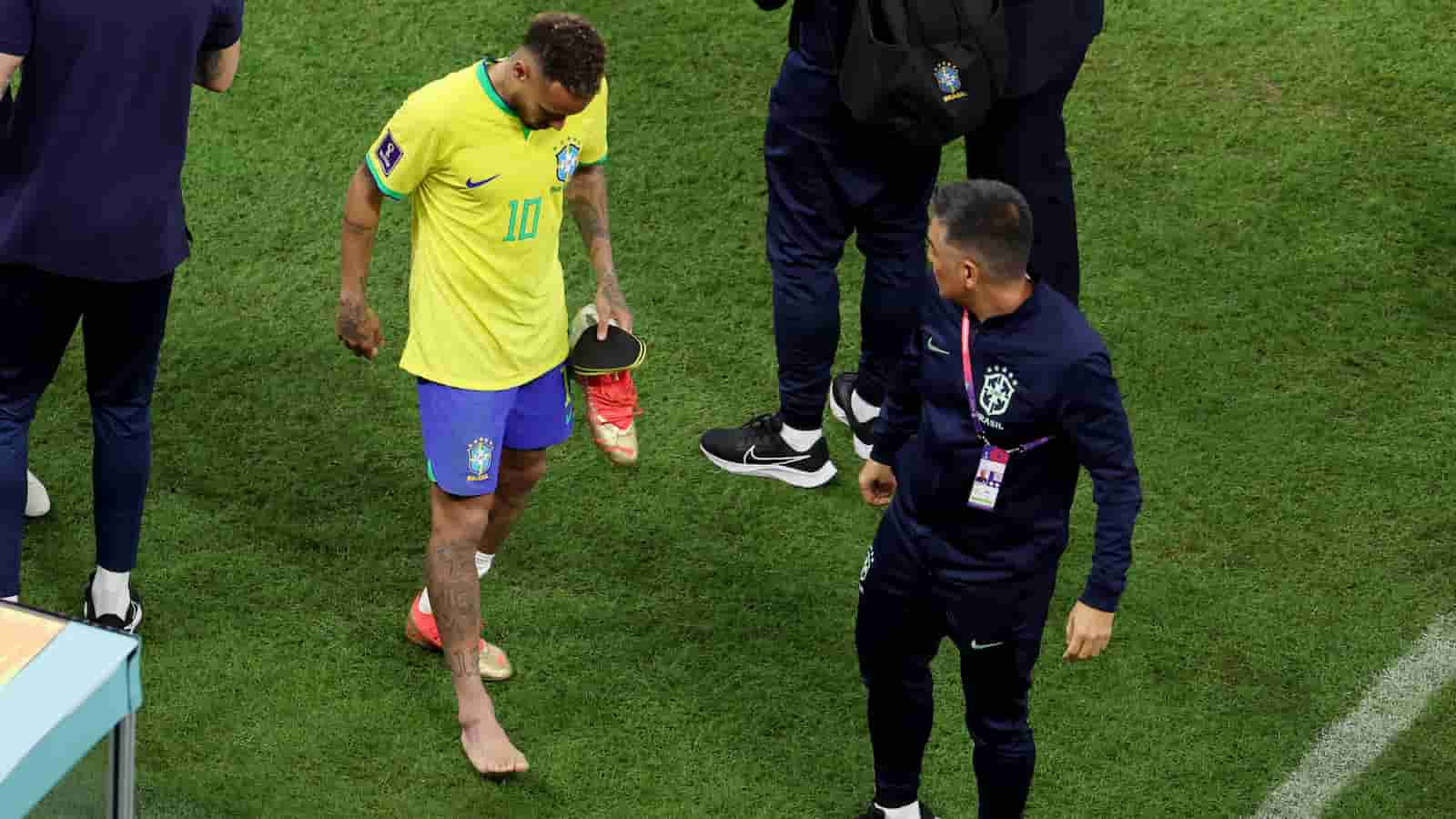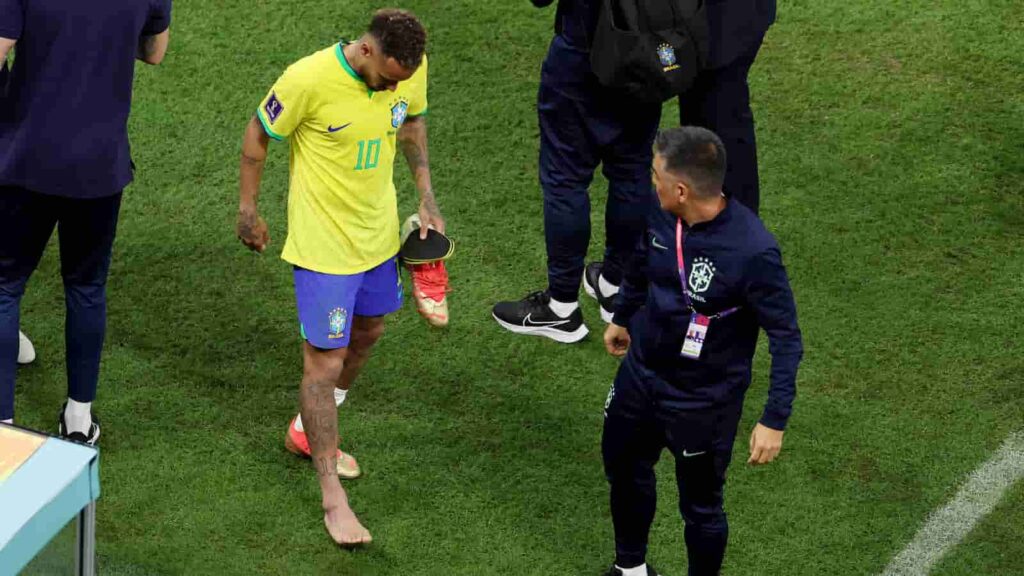 Being ruled out in the group stage is bad news, and to expect he will be back for the knockouts is based on presumption. What happened on Thursday against Serbia was bad for Neymar and Brazil as he sprained his right ankle. In no time, images of his swollen right ankle went viral on the internet. He was hobbling in pain and in tears as he was pulled out in the 79th minute after a tackle from a Serbian defender.
In his Insta post on Thursday, Neymar had posted "Have faith." Yes, faith can move mountains but not restore good health or heal injuries in a quick time. Neymar's fitness problems are a hat-trick for the dubious reasons. As much as Brazil tried to be optimistic on Thursday, with the coach and team doctor Rodrigo Lasmar emitting positivity, the reality was different.
As it were, Brazil's problems are compounded, as Neymar's team-mate Danilo also got injured on Thursday., Certainly, both of these men will be missing the next match against Switzerland. These days, when physios and the support staff can work wonders with the players, there is hope that Neymar could return for their third match against Cameroon.
All that is a matter of conjecture right now as how he improves after rest and rehab will have to be monitored. Any lower-body injury to a football player is serious. More so, if it is a recurring problem. Brazil may be tempted to put him in against Cameroon even if he is not 100 percent fit but that would be risking so much.
It is well known that professional players carry niggles when they are playing in leagues that earn them megabucks. However, when it comes to playing for the country, as much as players like to give it their best shot, injuries are a nuisance. One thing is to age and slows down and quite another is to be hampered by breakdowns.
Neymar comes in the second category, though there is no denying he featured in Brazil's gold medal win at the Rio Olympics in 2016. Right now, Neymar's right ankle has a bulge, called inflammation in medical jargon. How he battles it with medication, injections and rehab will be crucial in every single day.
Sadly for Brazil, their key player is now in no position to even stand on his feet for the next few days. Call it bad luck or a curse, to be tripped thrice by injuries in FIFA World Cups is more than a jinx.
Also Read: Saudi Arabia players to be rewarded with Rolls Royce Phantom after heroic performance against Argentina at 2022 FIFA World Cup: Reports
Also Read: "I can see the c*m dripping down your face"- Fans react to Piers Morgan's latest post praising Cristiano Ronaldo at the 2022 FIFA World Cup