A camera caught Todd Boehly, the American owner of Chelsea Football Club, using his phone instead of watching the match between Chelsea and Fulham on Saturday. He appeared not fully dedicated to the game, as he was later seen dozing off during the match. Football–Twitter caught wind of the incident and made sure to make it memorable for the billionaire.
Most Fans found it disappointing to see Todd Boehly, the owner that has spent record-breaking amounts of cash in the transfer window, not showing more enthusiasm and support for the players on the field. The 0-0 draw between Chelsea and Fulham resulted in a rather dull game for the American, which may have contributed to Boehly's disinterest.
Fulham played out a 0-0 stalemate against Chelsea at Stamford Bridge, with a lack of clear chances for either side. in the only two moments where Chelsea thought they'd clinch a win, Kai Havertz hit the post, and Tim Ream cleared David Datro Fofana's shot off the line. Enzo Fernandez, the record signing from Benfica, had a mixed but largely positive debut.
The draw lifts Fulham to sixth place in the Premier League standings, showing their successful first season back in the top flight. However, Chelsea still remains in ninth place and struggles to maintain confidence after the American Owner has just invested £315 million during the January transfer window.
Midway through the match, Boehly kept busy with his phone and later gazed at the roof in disbelief. This behavior sparked a strong reaction from fans who were disappointed by the lack of enthusiasm and support from the club's owner.
Read more: Benfica registers name in football history books after selling Enzo Fernandez for more than £100 million
Twitter Reacts to Todd Boehly's disinterest in the Chelsea game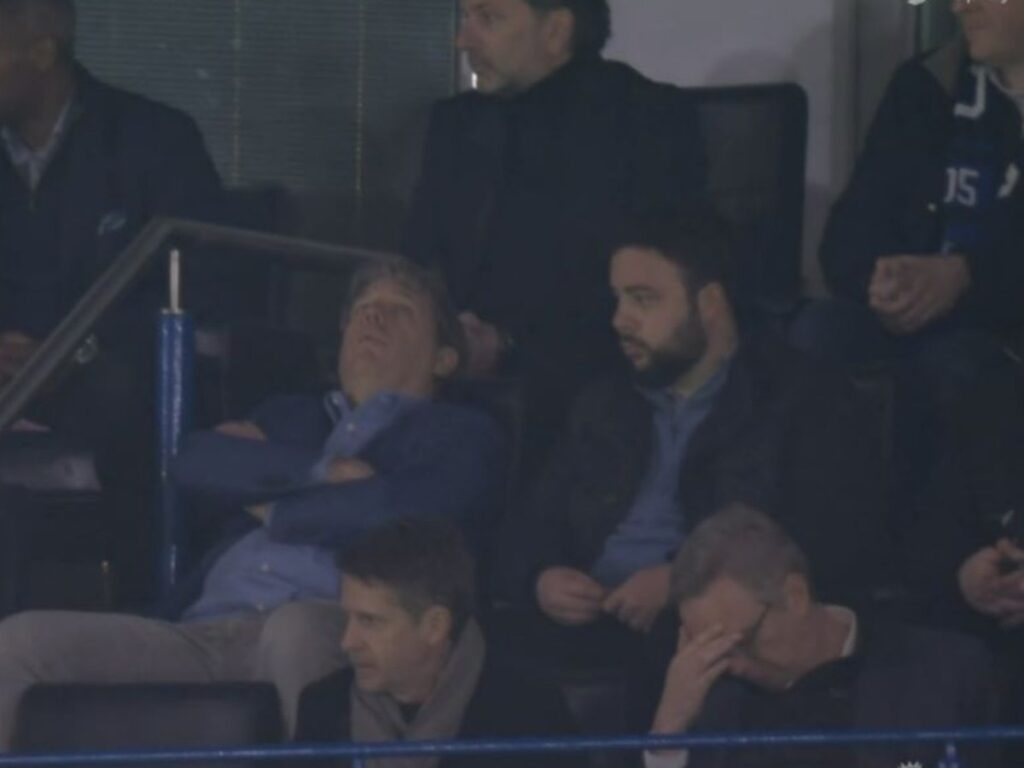 Fans expressed their frustration on social media. They claimed that, as the club's face, Boehly should lead by example and show passion and support for the players on the field. Some fans compared Boehly's behavior to that of a casual spectator, instead of the owner of a top-flight football club.
Todd Boehly has been compared to the previous owner, Roman Abramovich, who was known to have a passion for the club and a genuine interest in its well-being. On the other hand, it has been joked that even after the transfer window had shut, Boehly was still on the hunt for more signings. During the game, his actions were the target of criticism from fans, who made their dissatisfaction with his behavior known.
Fans on Twitter shared their thoughts about the incident:
It is clear that the behavior of club owners is of great significance to supporters, who view them as ambassadors for their team. Fans expect club owners to set a positive example for all supporters by showing enthusiasm and support for their players during live games.

In case you missed: