Cristiano Ronaldo will continue to play football until his body tells him otherwise. The 38-year-old is still playing 90 minutes of football in the Saudi Pro League with Al Nassr regularly. Cristiano has revealed that he will continue to play until his legs give out. "I will continue to play until my legs say: Cristiano, I'm done", he stated.
Many football fans believed that after his tenure at Manchester United, the Portuguese superstar would fade into obscurity. However, his move to the Middle East prompted an entire movement where top players from around Europe joined the Saudi League. His goals never stop as the player now has 9 goals in 6 league appearances after scoring a brace against Al Ahli.
"I still have a lot. I still love football and scoring goals. And, I still love winning. They say I'm done but I'm still proving that it's not true," spoke Cristiano Ronaldo. He is known for having a strict diet and workout regime. Several of his former players have lauded the player's drive to succeed. Rio Ferdinand has narrated the stories of how Ronaldo never wanted to lose in or out of training.
Patrice Evra has also stated how strict Ronaldo is about his regime after narrating a lunch date at the player's house. During his time at Juve, Leonardo Bonucci praised his work ethic stating, "Cristiano's manner of training is incredible. Every day after training you'll find him doing extra sessions in the club gym."
Judging by the fact the player is active for both club and country at 38, it is not to assume that Cristiano Ronaldo is a beast to be reckoned with still.
Related: Manchester United outcast David de Gea is reportedly set to RETIRE if he can't land a first-choice goalkeeper role
Cristiano Ronaldo's loves challenges
It was Cristiano Ronaldo's high standards that caused him anger towards the Manchester United players. He believed that the players were not reacting well to criticism and his attempts to push them were all in vain. The player is a serial winner and it shows. Many times he was seen frustrated by the quality of play by the Red Devils during his second tenure with the club.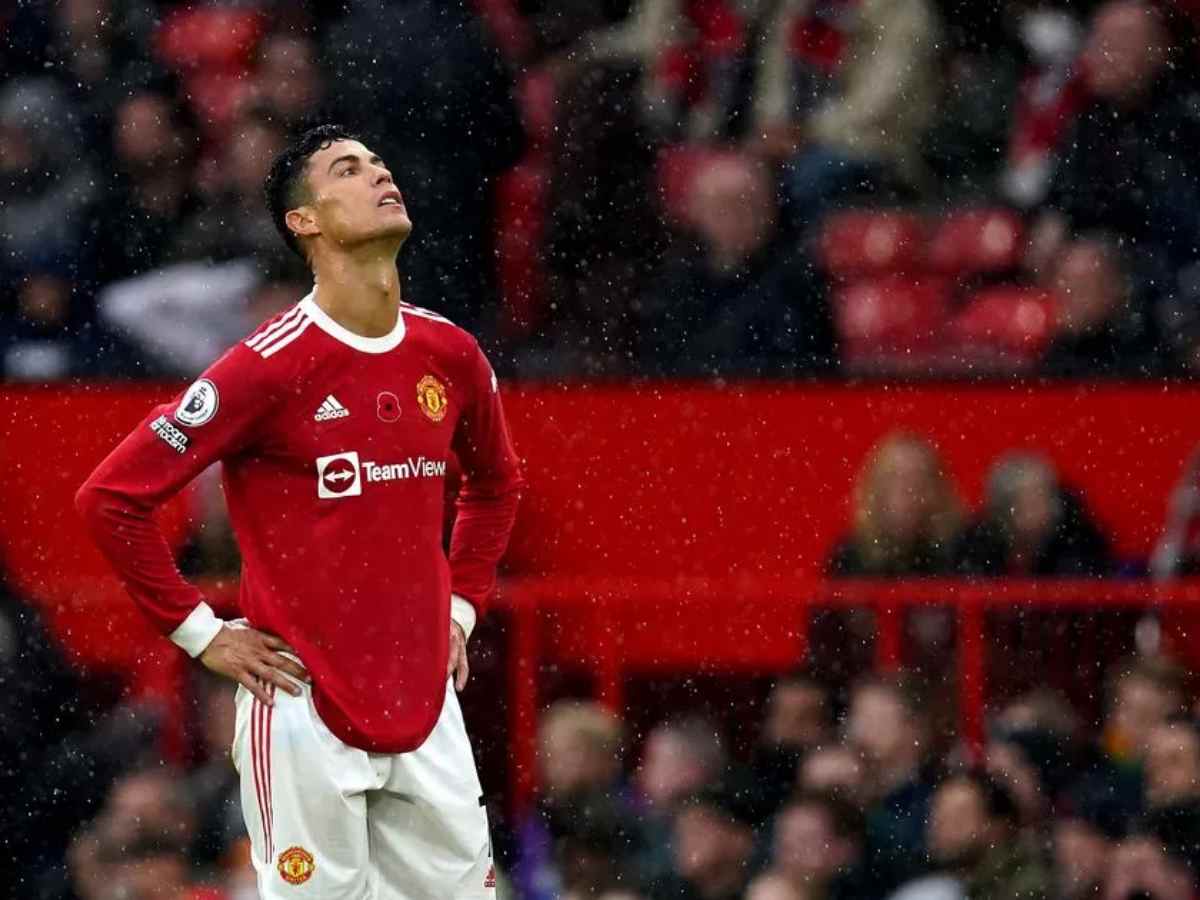 Cristiano joined United after 3 years at Juventus– a club that was slowly declining but was still arguably the best in Serie A at the time. Ronaldo thrived in Italy and even before that at Real Madrid. With his 4 Champions League, 4x Ballon d'Or, and several other achievements, in Spain, the player only knew how to win. Clearly, his high standards have been there for a long time.
Now at Al Nassr, the 38-year-old player was jubilant after lifting a trophy with the club. He was subbed off the pitch earlier in the finals but could not contain himself when the final whistle blew. Many fans online ridiculed the player for celebrating a title win in the Middle East. But the player didn't care as he lifted the trophy. It was his first in since the 2020/21 season.
In case you missed: