Cristiano Ronaldo, considered by many to be the best player in history, is reportedly set to retire after over 20 years of Professional, top-flight football. Reports suggest that the 38-year-old veteran has informed his club, Al-Nassr FC, of his desire to call an end to his illustrious career. As per reports, the Portuguese superstar has told the club of his plan to hang up his boots at Al-Awwal Park.
The news was revealed by Saudi journalist Abdulaziz Al-Osaimi who said, "The legend will not wear a logo another after the victory slogan." The Portuguese is currently 38 years old and in the twilight years of his career. It is unclear whether the Portuguese superstar will retire at the end of his contract or opt for an extension. Cristiano's current contract expires in mid-2025.
The news has come to shock many, as their favorite star gets ready to hand up his boots. Fans were expecting a return to Europe, especially, former club Sporting CP. However, the news has quashed all possibility of a return to European Football. It is also unclear whether Cristiano will choose to extend his current contract with the Saudi giants. Ronaldo signed a two-and-half-year deal with Al-Nassr after moving from Manchester United back in December 2022.
Related: WATCH: Cristiano Ronaldo and Sadio Mane spotted holding swords while sporting traditional Saudi Arabian attire in Al Nassr's latest promotional video
Al-Nassr vs. Al-Ahli: Cristiano Ronaldo scores brace in 4-3 thriller
Al-Nassr faced off against Al-Ahli in the Saudi Pro League on Saturday. In a thrilling encounter, Ronaldo and co. prevailed on the night, with an impressive scoreline of 4 goals to 3. Ronaldo netted twice in the 7-goal thriller, with Anderson Talisca also scoring a brace.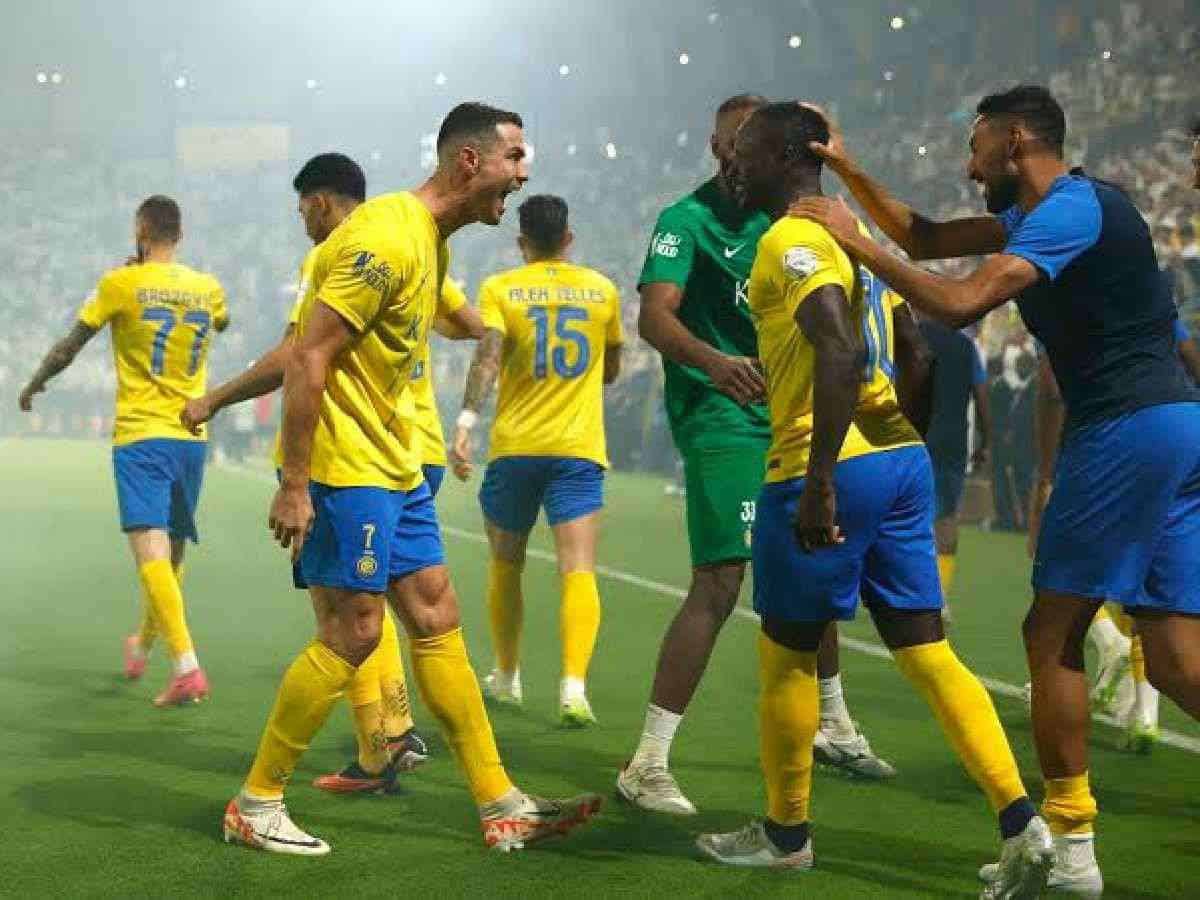 The Al-Nassr Captain opened the scoring early in the game after getting on the end of a swift counter before slotting it home to the far post. Ronaldo missed a clear chance in the seventh minute before Anderson Talisca doubled the lead for the home side with a precise header.
Al-Ahli pulled one back through Franck Kessie in the 30th minute before Talisca popped up yet again to put daylight between the two teams. The Brazilian scored a screamer from just inside the box to put Al-Nassr 3-1 up at home.
Riyad Mahrez's penalty gave the away side hope, as his penalty halved the deficit to make it 3-2 at 50 minutes. Ronaldo's powerful shot in the 52nd minute sealed the deal for Al-Nassr as his shot skidded out of the reach of Mendy and into the back of the net. Mahrez combined with Al-Buraikan to make it 4-3 in the dying minutes of the game. But it was just a consolation at the end. The win places Al-Nassr 5th in the table with 15 points in 7 games.
In case you missed: