Declan Rice will make his first appearance in the Champions League this week. The 7th year into his professional career, the 24-year-old finally gets to hear the anthem live.
Declan Rice, however, is not a stranger to European Competition. The player was crucial in West Ham's Conference League Title last season. A trophy which ended West Ham's 43-year trophy drought. His performances earned him a move to Arsenal. The club paid upwards of £105 Million to acquire the midfielder's services. Arsenal are coming off a strong '22/23 season which saw them qualify for the Champions League season. A tournament that has alluded them for the past six years. Fans are in high spirits as the Gunners begin this season with the same goals. Win the Premier League and if possible, the Champions League.
While training for their upcoming game Declan Rice was seen admiring the Champions League ball. The camera caught the Englishman taking a moment to admire the ball before going back into training. The UEFA Champions League is the most elite club-level competition out there. Declan Rice is no stranger to this notion. In an interview with Arsenal earlier this season he stated, "I've said for many years now that I've wanted to play in the Champions League. I've wanted to push myself at the biggest level." The player will finally get his opportunity this Wednesday as Arsenal take on PSV Eindhoven at the Emirates.
Declan Rice is expected to start the game as many fans, even neutrals, agree that the player up till now has justified his exorbitant fee.
Related: Rio Ferdinand slams the Glazers, claims the Manchester United owners are a 'DISGRACE'
Twitter reacts to Declan Rice's reaction
When Twitter got a hold of this moment, fans were quick to point out the fakeness. Many believe the player was acting for the cameras and does not hold too much sentimental value over a ball. Others have said that the player is admiring it now because Arsenal will not re-qualify for the tournament next season. Arsenal fans are loving the moment stating that the player will score for sure.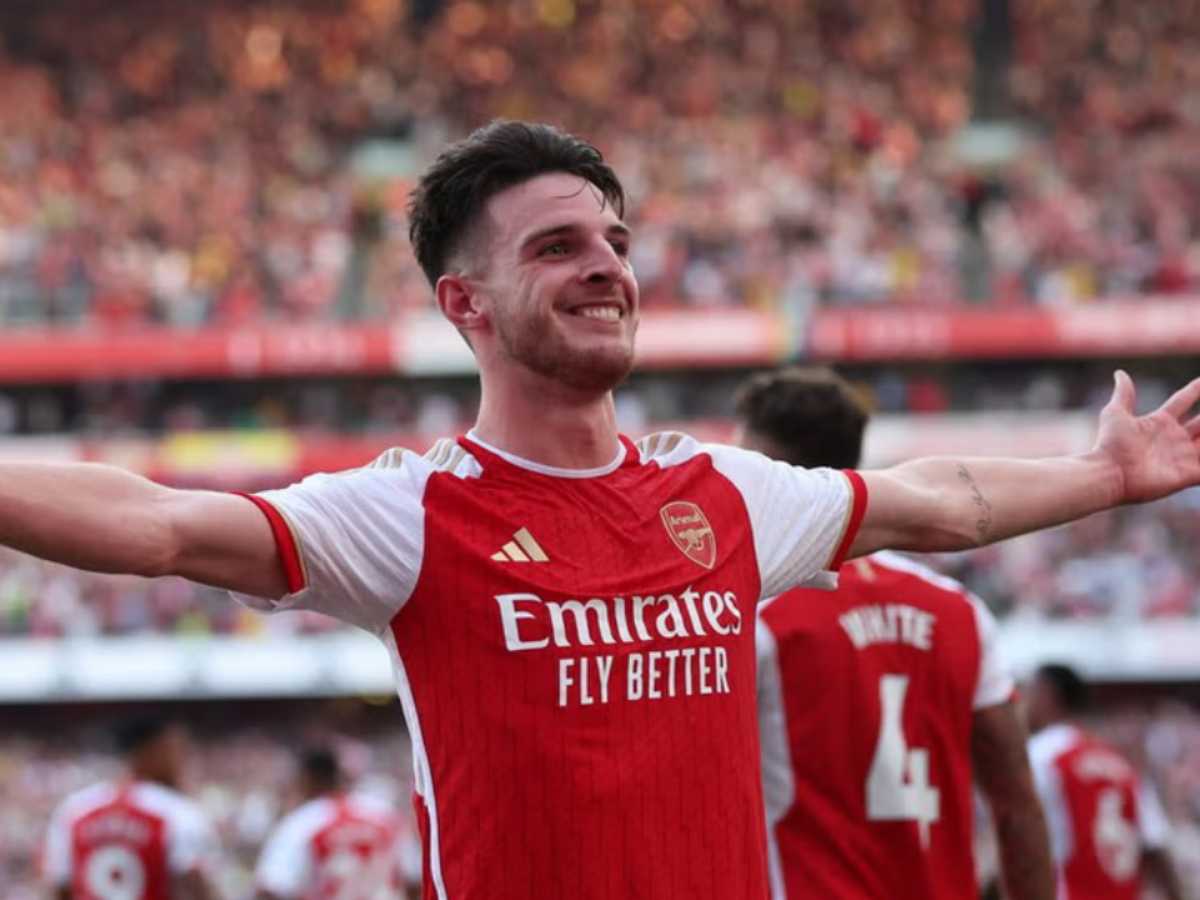 Here are some of the reactions:
Arsenal have won four out of their last five games in the league. However, some of the results have not shown how they are playing. A game against Manchester United which was only won in the 95th minute. Hard-fought 1-0 win against Crystal Palace and draw against Fulham at home.
In terms of points, Arsenal have started the season incredibly well. In terms of the way they play, fans might argue they started last season better. With the next game being the North London Derby at home, Arsenal are gonna have to pull out the performance of their lives against a Spurs side that is flying high.
In case you missed: