Manchester United's manager Erik Ten Hag wants David de Gea to extend his contract and stay in Old Trafford for the next season despite his mistake that cause Man Utd a defeat against West Ham United.
On Sunday, West Ham beat Man Utd by 1 goal due to the mistake of Man Utd's keeper. Said Benrahma took a shot from a distance and the ball went inside after it touched the gloves of the keeper.
This crucial mistake of David de Gea cost the victory to Manchester United. It was David's fourth mistake of the season. The Spanish keeper's contract will expire this summer although Man Utd has the option to extend his contract for a year.
Despite his mistake the 32-year-old keeper Ten Hag wants him to extend his contract and stay in Old Trafford for the upcoming season. David de Gea has been a very important figure and has played a key role this season to place Man Utd where it is today on the points table.
After the match, Erik Ten Hag quoted, "We want David de Gea to stay here at Manchester United and we want him to extend his contract. We want him to be with us also next season."
In case you missed: Barcelona and Wolves could sign a big swap deal involving Ansu Fati next summer
Some interesting stats about David de Gea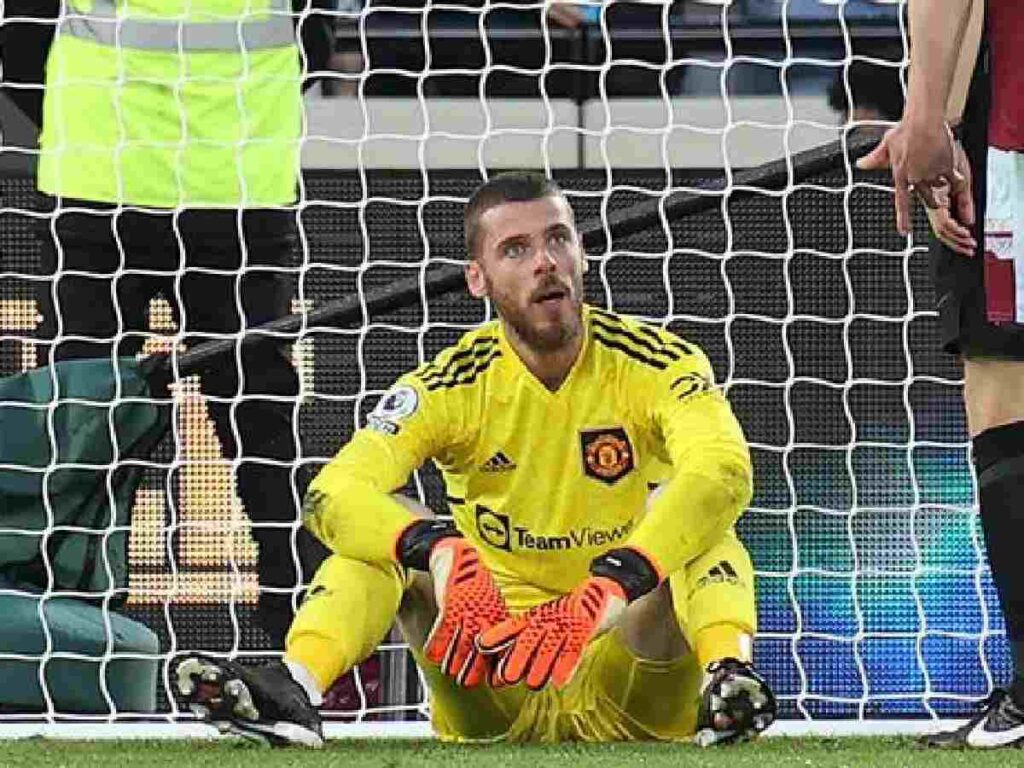 David de Gea has played a key role in the success of Man Utd this season. He is currently the only best goalkeeper in the club. He has improved his performance from the previous season.
In the 2021/22 season, he played 38 matches and won 16. He made a total of 126 saves in that season and kept 8 clean sheets and conceded 57 goals. And in the current season of 2022/23 he has played 34 matches and out of that he has won 19.
De Gea has made a total of 91 saves till now and has kept 15 clean sheets which is a good number from the previous season. He has conceded 41 goals till now which is less than the previous year. Thus, it will be intriguing to see whether the Spanish keeper, brought to United by Sir Alex Ferguson himself, will stay or part ways with the Red Devils at the end of the season.
Related News: Argentine actress fires shots at Mauro Icardi over her alleged affair, calls him a 'camouflaged cholulo'
Megan Rapinoe writes a letter protesting against the United States' Protection of Girls and Women in Sports Act