Erling Haaland has finally hinted about his favorite video game days after feeling embarrassed in sharing the name of the game. Through his Instagram story, fans are speculating that his favorite game is 'Minecraft,' a screenshot of which can be seen in his post on Saturday.
In the match against West Ham United that took place last Thursday, the Norwegian star scored a goal and was able to make his name on the scoresheet once more. After the match in an interview, a reporter asked Haaland what will he do after going home. Haaland answered this question by saying, "I will go home now, play some video games, eat something, and then sleep, that is what I am going to do."
The reporter after hearing this answer asked Haaland what video games he play Haaland was embarrassed to say the names of the video game he plays. The 22-year-old replied, "I cannot say. It is too embarrassing."
After a few days of this statement of his Erling Haaland finally answered the question of what game he played. On Saturday 20th May 2023 the Norwegian star posted an Instagram story where he was playing Minecraft.
Minecraft is a very popular game played globally. This game helps the user to create creative things, it lets the user build anything based on his/her creativity and imagination. Many people might not expect Erling Haaland to play this game but sure it's not something that he should feel embarrassed about.
In case you missed: Manchester City challenges against charges put by Premier League, blames Arsenal barrister for the same
A look at Erling Haaland's stats and goals for Manchester City so far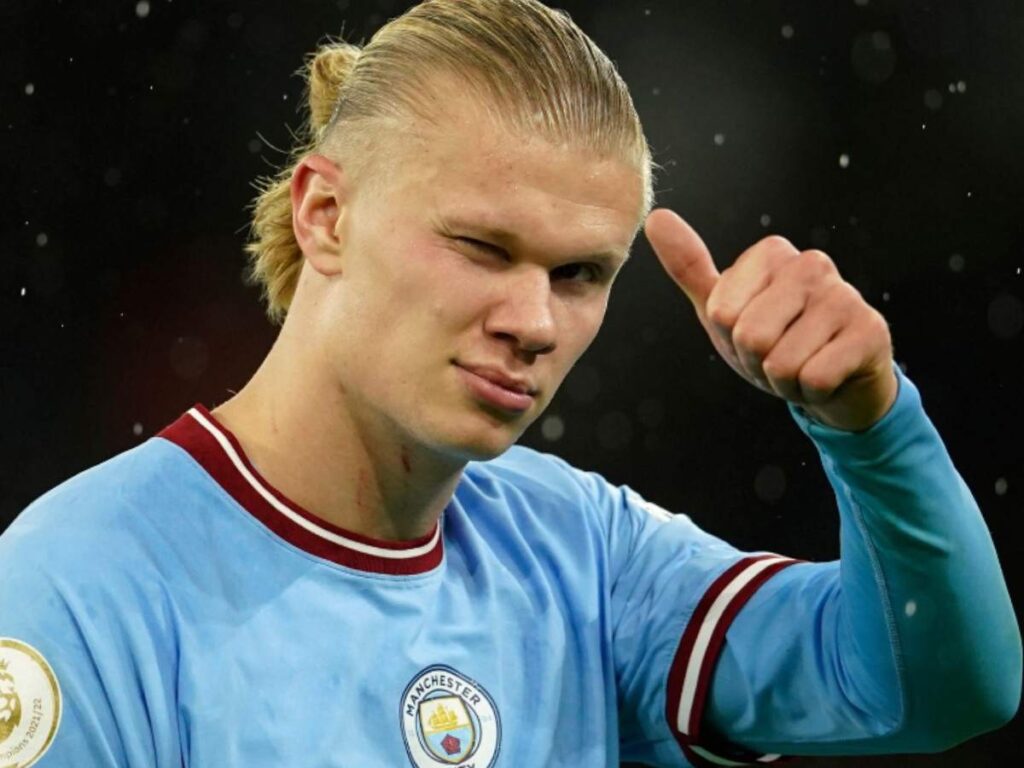 The 22-year-old sensational star after signing the Blues has been unstoppable this season. He has broke many records and also has created records. Under the guidance of Pep Guardiola the player has reached his full potential now and with his performance and goalscoring stats he could also exceed his potential and be something different.
Haaland after arriving in the Premier League has destroyed many small and big clubs. He has appeared in 33 matches and has scored 36 goals and is the top scorer ahead of Harry Kane and Ivan Toney. But not just in Premier League but the 22-year-old player has also made his name in the UEFA Champions League.
He has appeared in 10 matches and has scored 12 goals in this campaign. And might also win the Champions League this season Haaland is most likely to win the 2023 Ballon d'Or and UEFA Men's Player of the Year Award after the performance he has shown in the Premier League and Champions League.
Related News: Javier Tebas attacks Real Madrid over remarks comparing La Liga to Premier League, says they 'cry' a lot
Joana Sanz and her friends receive death threats on social media following divorce from Dani Alves