Manchester City's qualification to the Champions League final gives Erling Haaland another golden opportunity to create a new record. The Norwegian footballer aims to equal the all-time record for most goals in a single Champions League season. Cristiano Ronaldo holds the record of 17 goals in a single season in 2013-14.
The Manchester City striker is currently sitting with 12 goals in 10 matches. Erling Haaland was on the verge of scoring two more yesterday against Real Madrid until he saw some miraculous save by Thibault Courtois. The Norwegian needs five more goals in the final to sit with Cristiano Ronaldo's decade-old record. 
The 22-year-old had a brilliant Premier League season at Manchester City. The former Borussia Dortmund forward is on the brink of winning the treble at the young age of 22. The player has also set the most number of goals in the Premier League scored in a single season. Erling Haaland has recorded a total of 36 goals in 33 games as of yet. 
When it comes to the Champions League, Cristiano Ronaldo has always stolen the show. The player sits in all three positions with the most goals in a single Champions League season. While scoring 17 in the 2013 -14 campaign, the former Real Madrid forward scored 16 and 15 in the next two campaigns. Erling Haaland will look ahead to lift his first Champions League trophy with a new goal record even in entire Europe.
Related – "Original Real Madrid without corruption"- Los Blancos get thrashed on social media after humiliating 4-0 loss v Manchester City in UCL semis
What is the release clause of Erling Haaland?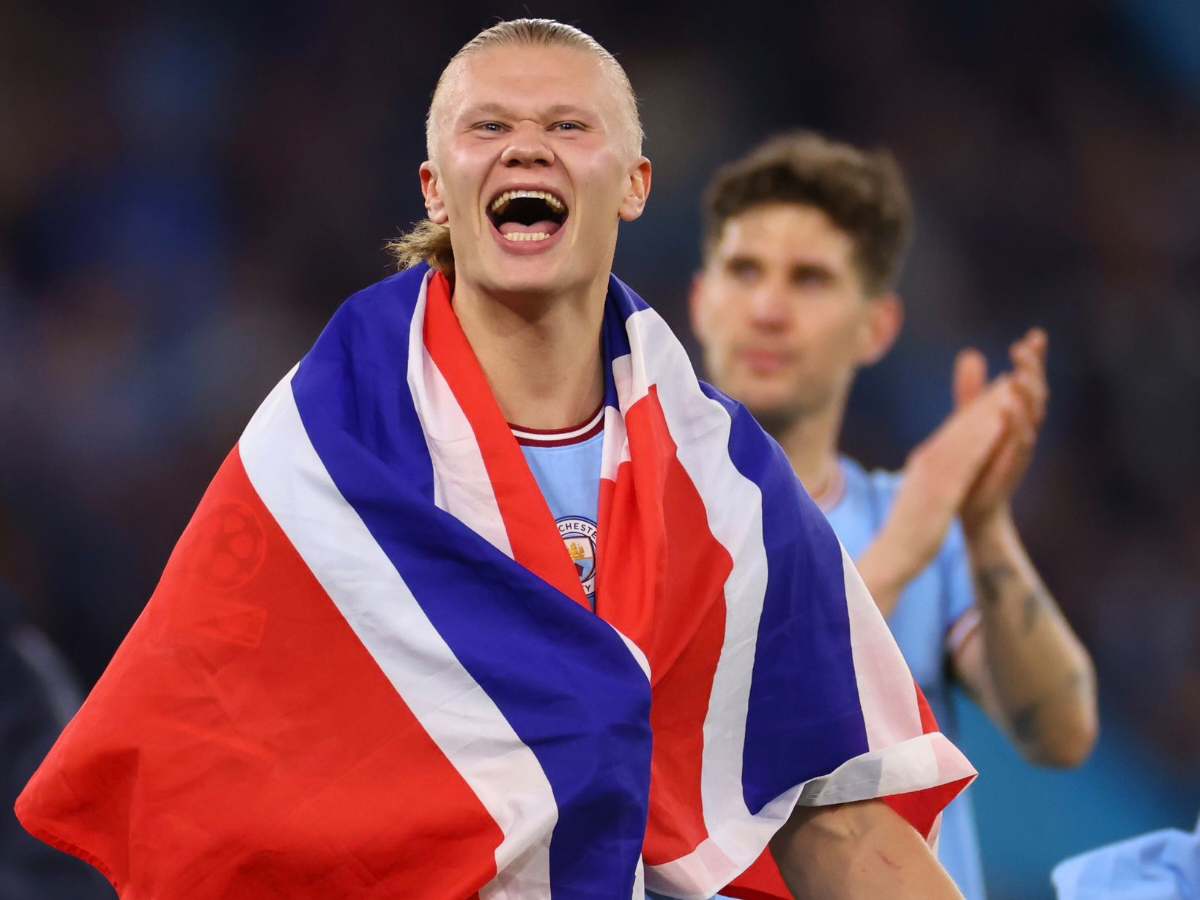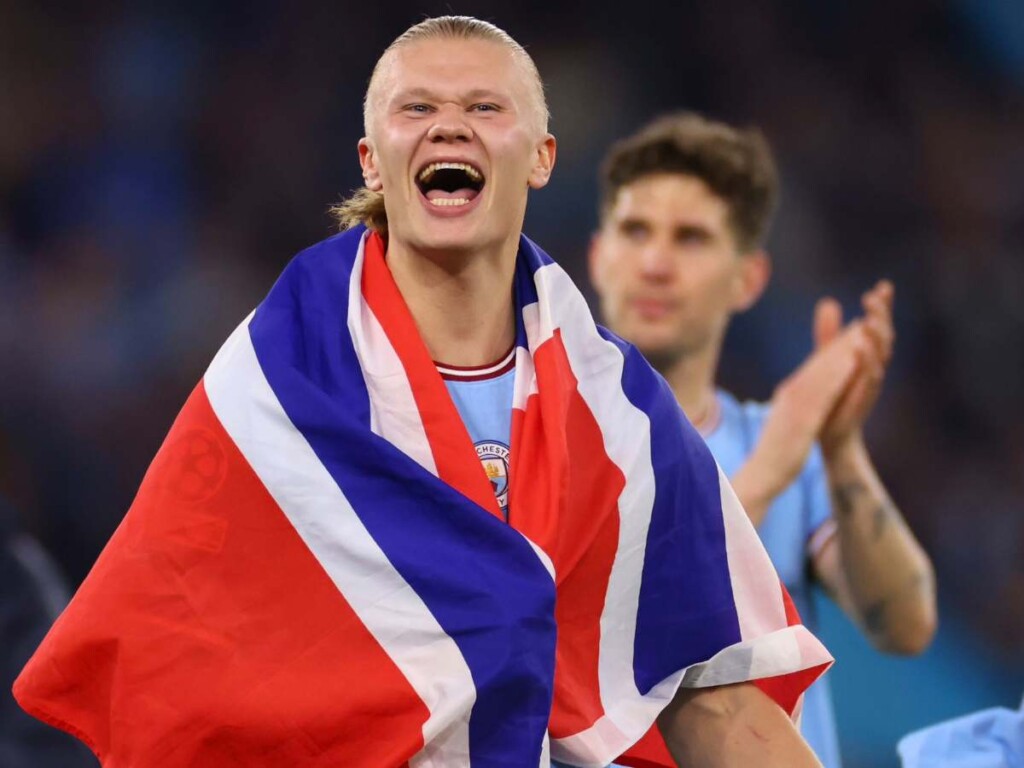 Manchester City's star striker Erling Haaland reportedly has a secret release clause in his contract. The Norwegian player who was signed from Borussia Dortmund back in 2022 reportedly has a release clause of 200 million euros. But reports say that there is a deal made between the club and the player.
It is reported that the release clause of Erling Haaland will not stay constant every year. As per reports, the club and the player have agreed to the decrease of release clause every year. This will reportedly happen in 2024. The release clause of 2024 will drop down in 2025 and henceforth.
Reports say, there is a 'secret clause' applicable here. It is reported that the same will be applicable only to Non – Premier League clubs. Erling Haaland earns a total of €23 million pounds every year in Manchester City.
The former Borussia Dortmund joined Manchester City for a five-year contract till 2027. The player was on the radar of La Liga giants of Real Madrid and Barcelona along with several other clubs. The 22-year-old forward upon winning the treble will become a neck-to-neck contender of the Ballon d'Or with the likes of Lionel Messi.
In case you missed it –