After their five-goal win against Brighton and Hove Albion, Everton manager, Sean Dyche made bold claims about his team's survival. Recently in an interview regarding the match against Manchester City and against their Norwegian superstar Erling Haaland, Dyche rolled back the years and spoke about the times he was a defender.
On Sunday 13th May 2023 Man City will face Everton in Goodison Park with a mindset of winning the match and being in the top position. Where on the other side losing the match would be bad for Everton's side because they have still not avoided relegation completely.
Everton won against Brighton by scoring five goals to one which was unexpected but the team did an absolute job and just avoided relegation. And now they have to face the giants of the Premier League losing can't be an option for Sean Dyche's side to become completely safe from relegation.
Dyche is not afraid of facing Man City at Goodison Park and has told that team will fight to its full potential. Dyche has praised Pep Guardiola's side and told after bringing Haaland from Dortmund they have just added to their attack. Not just focusing on Haaland he told how other players from the team and also on the bench were deadly enough to beat the opponents.
Dyche quoted, "We know City have lots of good players, and it gives them another way of operating. If they do need to hit a long ball, or from the 'keeper, they can do it. He is a super, high-quality player. But I am pretty sure Pep knows it is not just about him, it is a very strong outfit across the board."
He claimed that back in his days he would have fancied the chances against Haaland and not just him but any other centre forward. Dyche quoted, "I fancied my chances against any center-forward, that's the one strength I had, I was not that great, but I always fancied my chances against every center-forward I played against."
In case you missed: WATCH: Barcelona's Raphinha makes day of a young fan after giving him a special surprise
Is Erling Haaland to Real Madrid possible this year?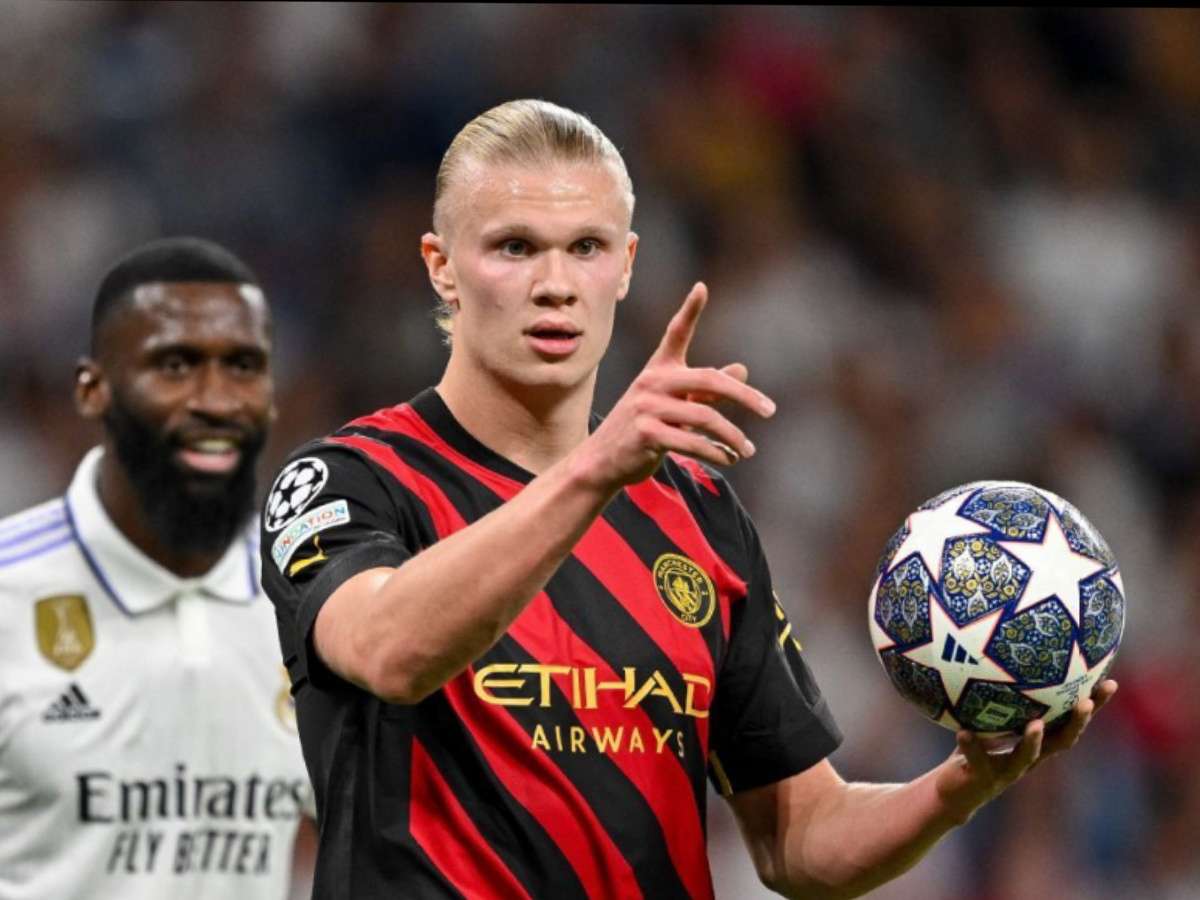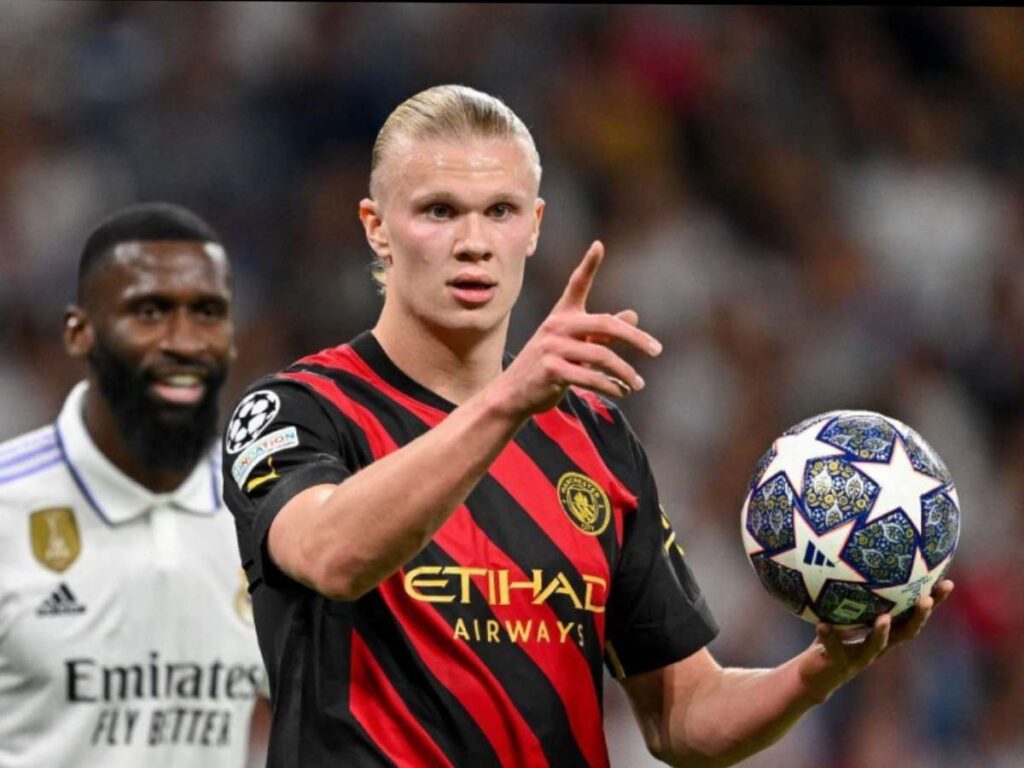 Lately, on Twitter, various transfer market accounts are spreading the news that Haaland is not happy and wants to leave the club. And just linking Haaland to Madrid without any proper proof or reasons.
The fact is Haaland will not come to Santiago Bernabeu this year or in coming years also if Madrid doesn't need them. The player also has signed a deal with the Blues till 2027 and bringing him while he's still on the contract will cost Madrid a lot.
Recently Madrid closed the rumors regarding Kylian Mbappe and made it clear that signing him would be difficult this year. The same goes for Haaland with a contract till 2027 Madrid will have to pay a huge amount of transfer fee just to bring the player.
And the main reason for not bringing the Norwegian in this year is 'need'. Madrid does not need a player like Haaland as of now the higher-ups are happy with Vini Jr and other players. So if they don't need him they will not consider signing him.
Related News: