Vinicius Junior's protest against racism in La Liga has made him a celebrated personality in World football. The 22-year-old is facing the 'greatness' of Mohammad Ali and Lewis Hamilton who also protested against racism through their respective sports.
Vinicius Junior has recently called for action from La Liga to punish the criminals for the crime. With the support and backing of the Real Madrid administration, sports staff, players, and their boss Carlo Ancelotti, the 22-year-old is campaigning massive protests to eradicate racism.
Real Madrid has also moved a step ahead by filing a complaint against the racism incident. People laud the Real Madrid forward for his attitude to speak against Racism. The 22-year-old has become an icon equal to that of the 'apartheid of Football'. 
Vinicius Jr. has also posted a video on Instagram about the instances of racism faced in the last two years. He gave a long caption how no one will be punished after doing such heinous wrong. 
Related – Cristiano Ronaldo stuns Instagram fans with his luxurious watch! What is its price?
Fans compare Vinicius Junior to Mohammad Ali and hail him for his protest against Racism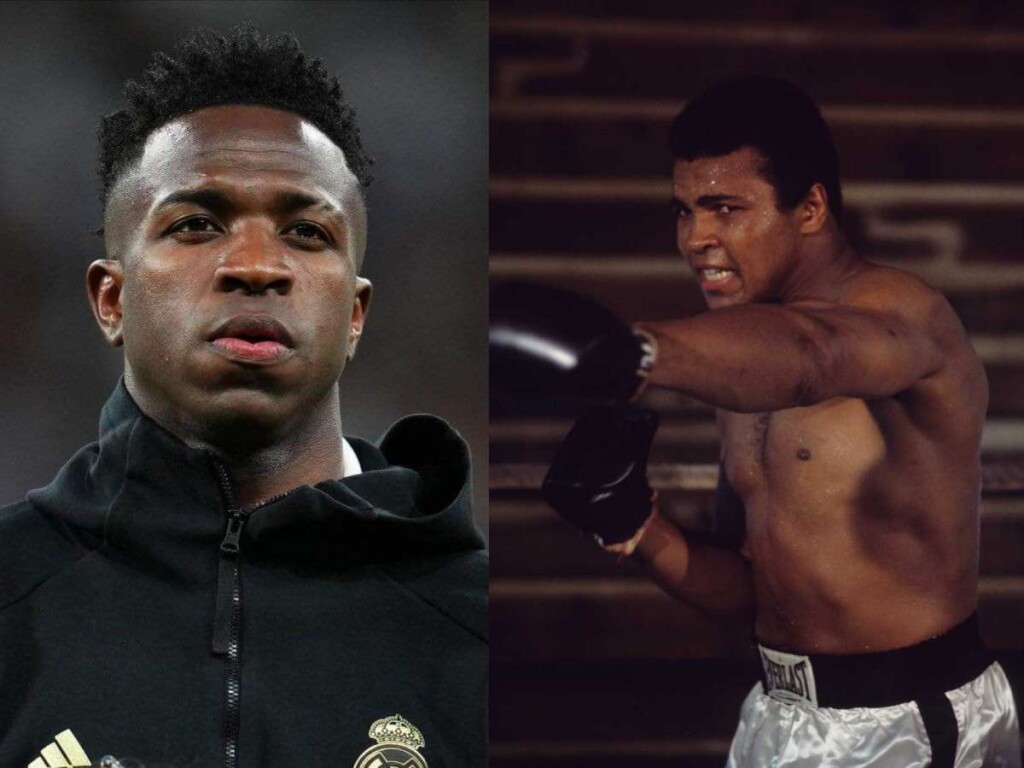 Fans took to Twitter to hail Real Madrid forward Vinicius Junior. The young star from Los Blancos was backed by fans on social media for his extraordinary protest and for not giving up on Racism. 
One fan commented ' Bill Russel and Mohammad Ali should be proud of Vinicius'. Another fan went on commenting ' When this is over there will be Luther King, Mohamed Ali, Nelson Mandela, and Vinicius Junior at the same time' . Another fan also commented ' Vinicius Junior with his courage, insubmission, fight, does good for humanity, the size of Mohammad Ali!!' . One fan praised Vinicius Junior for not submitting the wrongs. He commented 'Historical what Vinicius Junior is currently doing in Spain. Giant. Something to place him as one of the greatest in the history of sport. CHALLENGING THE SYSTEM. Muhammad Ali would be very proud'.
Vinicius Junior has recieved solidarity from millions of other players and pundits of different sport. The Brazilian forward looks to be set on a mission to eradicate Racism from Spain. Vinicius Jr. will miss his next La Liga match as a result of suspension faced as a protest to racism in the game against Valencia.
In case you missed it –
'Christ the Redeemer' shuts off its light in support of Vinicius' fight against racism in La Liga
Mauro Icardi hints at chances of a possible vacation amidst rumors of another break in relationship with Wanda Nara