S90 have released their La Liga All-Star Team of the 21st century with the Starting XI already creating debates around who should be replacing whom. Barcelona fans are especially furious over the exclusion of Spanish legends, Xavi and Sergio Busquets.
The S90 team only includes players from Barcelona and Real Madrid because these two Spanish teams were the best in European Football during most of the 2010s. However, there is a heated debate among fans, especially in midfield. S90 chose Luka Modric, Andres Iniesta, and Zinedine Zidane for the midfield. While Zidane is undeniably a legend, Barcelona fans are upset that Xavi isn't on the team.
Xavi played a crucial role in Barcelona's amazing achievements, including the 'Sextuple' in 2009, under Pep Guardiola's guidance. He was also a key player for Spain when they dominated international football from 2008 to 2012, winning the Euros twice and the FIFA World Cup. Fans argue that Zidane's 5 years in La Liga can't compare to Xavi's 17-year contribution.
With debates of the two raging on and on, fans have also called for Modric's head stating Xavi has to make the XI, replacing at least one of the Real Madrid men, Zidane or Modric.
Related: Lionel Messi urges David Beckham to sign Ballon d'Or winning midfielder for Inter Miami
Twitter reacts to S90's exclusion of Xavi from La Liga XI
The exclusion of Xavi from the team was not well met by fans online. Xavi was part of a midfield trio that has been labeled by many players, fans, and pundits as the best midfield in football history. However, S90 believes differently as Luka Modric and Zidane's Ballon d'Or wins make a strong point of argument for the duo to be involved in the team.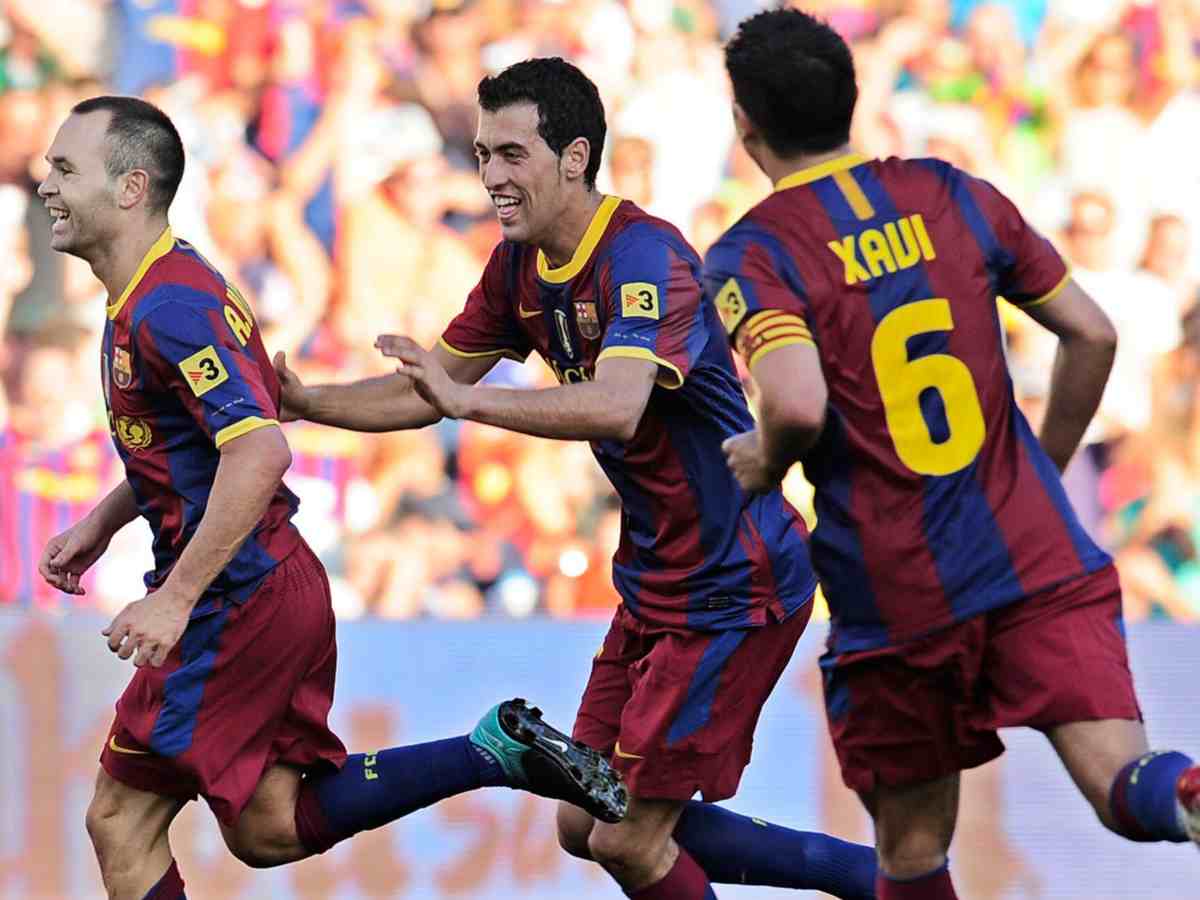 This has upset Barca fans as the team is strictly supposed to be La Liga, a competition in which Xavi and Busquets have lifted the trophy more times than both Modric and Zidane combined.
Here are some of the reactions:-
Barcelona may have to ultimately accept the fact that Xavi and Busquets will not get their plaudits due to the people who came up with the team, however, they will not let this Starting XI dictate who they believe was the best in the League in the 21st Century as the midfield trio will be remembered in football history for dominating La Liga and Europe between 2009 till 2011.
In case you missed: