Gary Neville and Jamie Carragher have questioned whether Arsenal keeper, Aaron Ramsdale's reaction to the fellow keeper, David Raya's save was authentic or fake. The two believe many players would be angry sitting on the bench watching their competition thrive.
In Sunday's North London Derby, David Raya made an amazing save. This got cheers from fans and teammates. Aaron Ramsdale, the backup goalkeeper, clapped loudly on the bench. But some people like Sky Sports' pundits Gary Neville and Jamie Carragher questioned if he was genuinely happy because Raya is now the main goalkeeper for Arsenal.
During the North London Derby, Gary Neville questioned Aaron Ramsdale's reaction to a great save by David Raya. "What must Aaron Ramsdale be thinking? He just fetches it behind him, and reaches out," Neville said. Further, he reiterated his point by claiming that either Ramsdale was either a 'top individual' or a 'good actor'.
Meanwhile, Jamie Carragher compared Ramsdale's reaction to someone at the Oscars who claps and smiles when they lose. Ex-Liverpudlian stated, "When someone loses the Oscar they start clapping and smiling for the other person."
Related: Gary Neville backs Arsenal to win the 2023 Premier League over Man City and Liverpool
Aaron Ramsdale: Arsenal's new 2nd choice GK?
David Raya was brought from Brentford on a season-long loan deal with the idea that Aaron Ramsdale would now have a direct competitor to deal with. Peter Schmeichel, however, was against this concept as he believed that the GK is the one role where competition can be quite unhealthy as the players are forced to react rather than create. However, many refuted his claims likening it to any other positions claiming that competition is in fact healthy.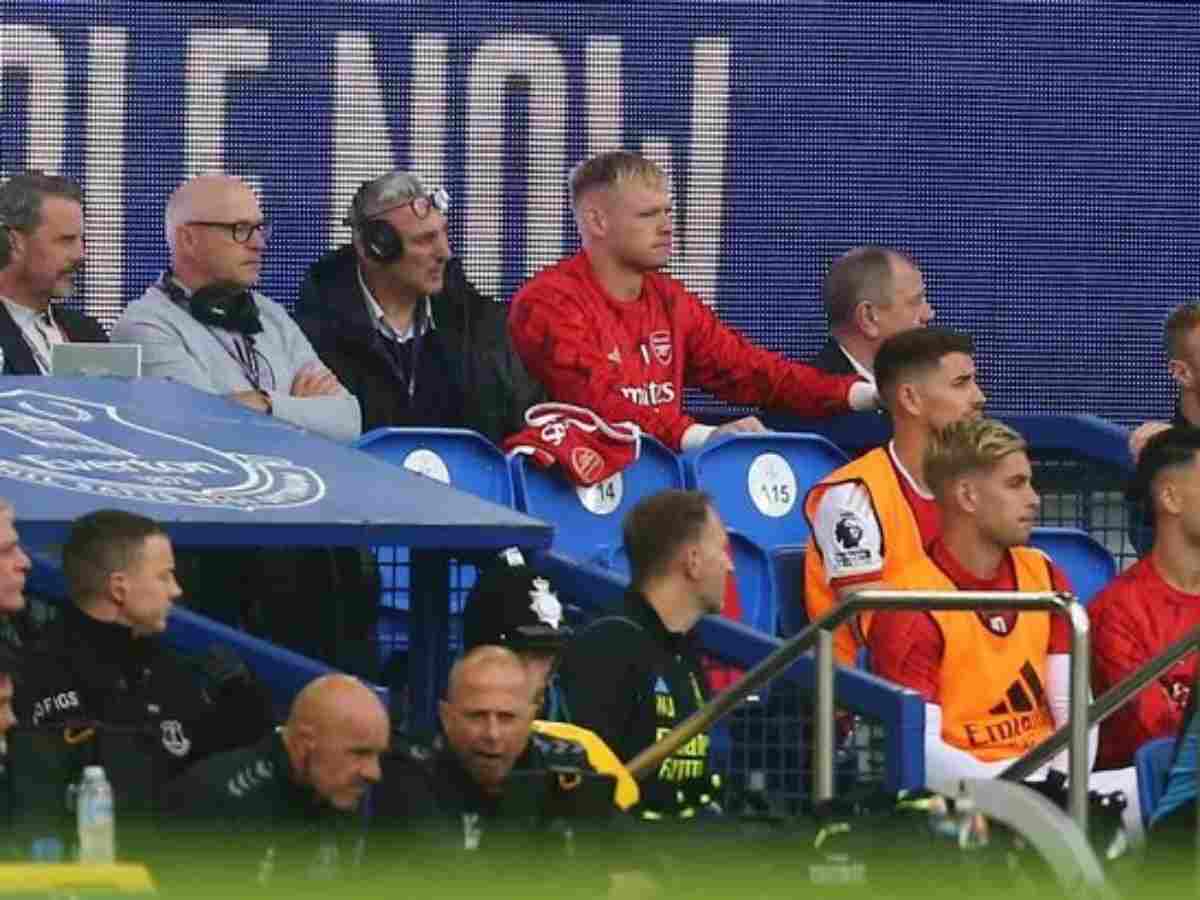 Aaron Ramsdale enjoyed the first 4 games of the season with three wins and one draw. His performances even brought him an England call-up where he made an appearance against Scotland. Upon his return, however, the player has yet to make an appearance for the club after the International break. Due to this Ramsdale missed the opportunity to play in the Champions League as David Raya got his debut over him.
Arsenal are set to face Brentford in the EFL Cup next. While usually clubs are not permitted to play loanee players against their parent clubs, Brentford has given the Gunners full permission to play David Raya against them.
In case you missed: