Former Spain and FC Barcelona defender Gerard Piqué reacted to the alleged relationship between his ex-partner Shakira and F1 driver Lewis Hamilton. Shakira and Piqué had been one of the main topics of conversation for the past few months. Last year the couple announced their separation after 12 years together and having two children.
Pique reportedly wasn't okay with the speculations of Hamilton dating the Colombian popstar. And this was quite evident from his reaction when his former Barca team-mate Sergio Aguero stated that he liked the British driver.
During a recent King's League Broadcast, amongst all present there, one asked the Manchester City legend, "Do you support an English driver?". To that Kun Aguero replied, "Yes, I support number one". Pique then questioned Aguero's choice. He said, "But the number one is English?". Aguero then replied to his former Manchester rival, saying, "I'm a fan of Hamilton, I like Hamilton, what's the problem?"
Aguero's reply reportedly bothered Pique. He then concluded the topic by saying, "That's it, he's a fan of Hamilton. That's it, what's wrong?"
The separation of Pique and Shakira hadn't been amicable especially because of everything that's been happening ever since their announcement to part ways. It was rumored that Pique had reportedly cheated on Shakira with a young PR student Clara Chia Marti. And this was said to be the reason for their separation.
Shakira left Spain in April to start afresh in America as settled with her kids, Sasha and Milan, in Miami, Florida although she was back in Barcelona just after two months of leaving.
This trip was scheduled to drop off her kids with their father, Pique, as they would be spending their vacations with him. But Shakira was seen in the stands of the Spanish Grand Prix and later at a dinner party with Hamilton. This made many people believe that Shakira hit two birds with one stone by having this trip.
In case you missed : Lionel Messi refutes all claims of choosing money over career, reveals actual reason behind signing for Inter Miami
Gerard Pique opens up about Barcelona's failed attempt to bring their best player back to the club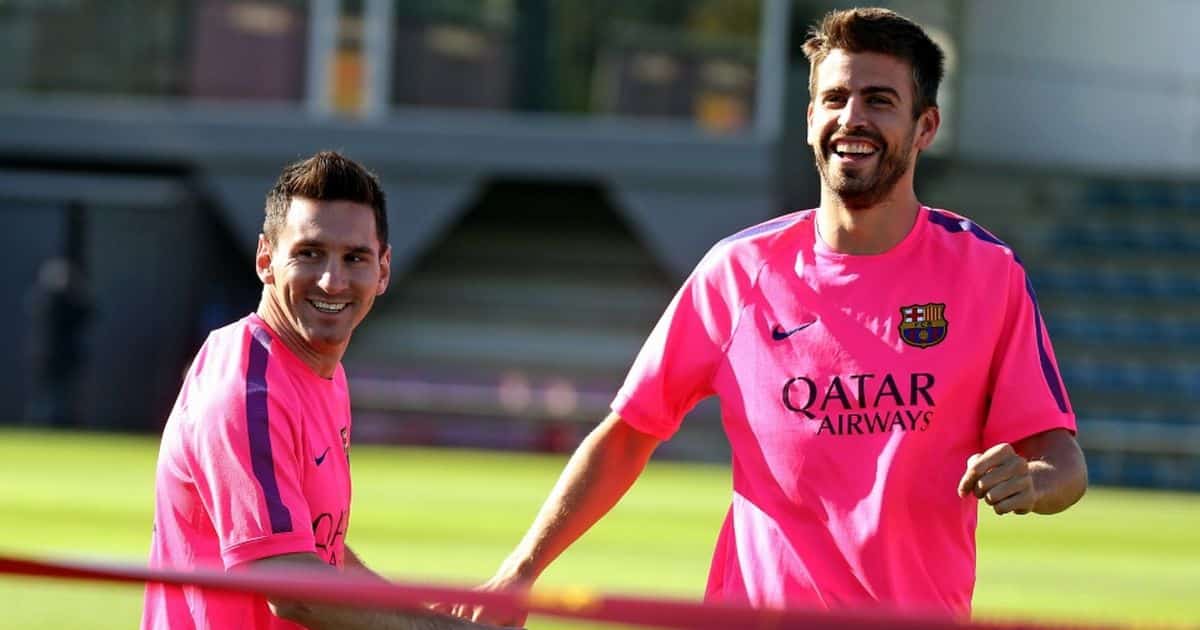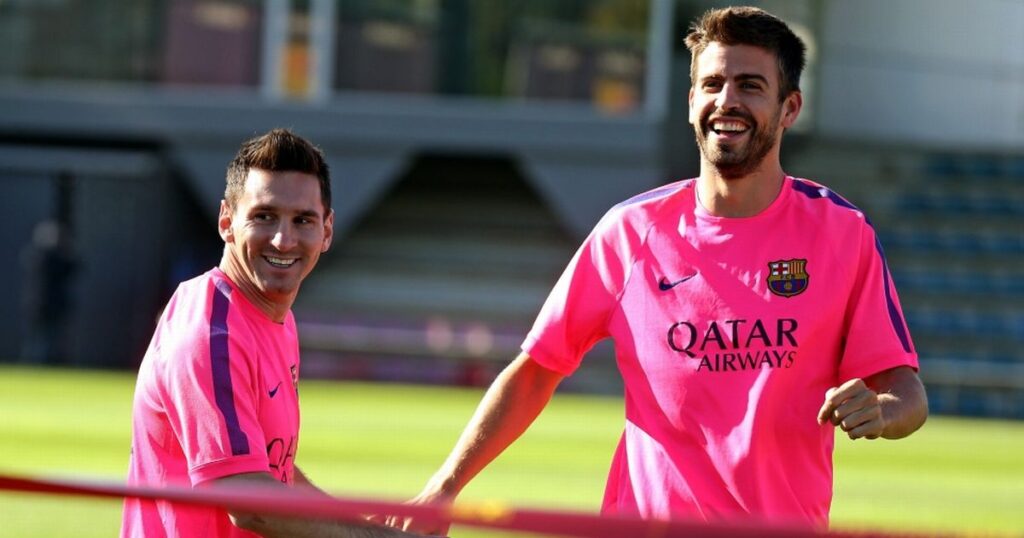 Gerard Pique launched a thinly-veiled attack on his former club Barcelona's ongoing financial problems after their failure to sign Lionel Messi this summer. The Argentine superstar confirmed on Wednesday that he was joining MLS club Inter Miami. This was following the conclusion of his two-year stay at Paris Saint-Germain.
Messi spoke of his decision to move to Florida despite having other options on the table. In an apparent meeting between father and agent Jorge Messi and Barca President Joan Laporta on Tuesday ramped up rumors that Messi would again make his mark at the club where he scored an incredible 672 goals over a 17-year stint, two years after his exit.
Former Barca defender Pique had been one of Barca's highest earners despite accepting multiple salary deferrals and reductions in the past few years. As per reports, he was to earn a substantial £46 million in annual wage which included wage deferrals.
Although to save the club 18 months of wages in a bid to help their financial situation, Pique announced his retirement earlier this season.
During a recent conversation on the Kings League's Twitch channel, Pique talked about the club's current financial situation. He said, "I was happy to step aside and help Barcelona with salary space. It makes me laugh now though because we [Pique, Sergio Busquets and Jordi Alba] have all gone and we still have this fair play issue. Who else has to leave? In theory, we were the cause of [the financial problems] with our salaries. We have all gone. We are no longer there… and they still can't sign players (Messi)."
Related News :