Since January, Dani Alves' life got doomed after a young woman accused him of 'sexual assault.' He was imprisoned because of the allegations and is now in prison. Dani Alves's lawyers have been trying hard to free the Brazilian player from prison.
After the news of his imprisonment Joana Sanz the wife of a former Barcelona player supported him calming the allegations were false but soon faced reality. The Spanish model has decided to part ways with the Brazilian player. Although Joana continues to visit Dani Alves.
The lawyers of the 40-year-old player have stated that Dani needs support from the model to get free. But the judge has kept the Brazilian imprisoned to avoid his escape. A few days back Joana Sanz stated publicly her objective to get a divorce from the player which is important to get Dani Alves outside the bars. The lawyers of the Brazilian player have expressed that Joana is very important for getting him out.
If Joana leaves the 40-year-old then this could call into question the Brazilian player because of the appeals presented by the lawyers of Dani. In the new hearing, the lawyers of the former Barcelona player have stated that there would be no risk of flight because of the lack of divorce proceedings.
In case you missed: Piers Morgan frustrated with Andrew Tate's house arrest, says the situation is getting 'ridiculous'
Dani Alves' ex-wife Joana Sanz receives death threats on social media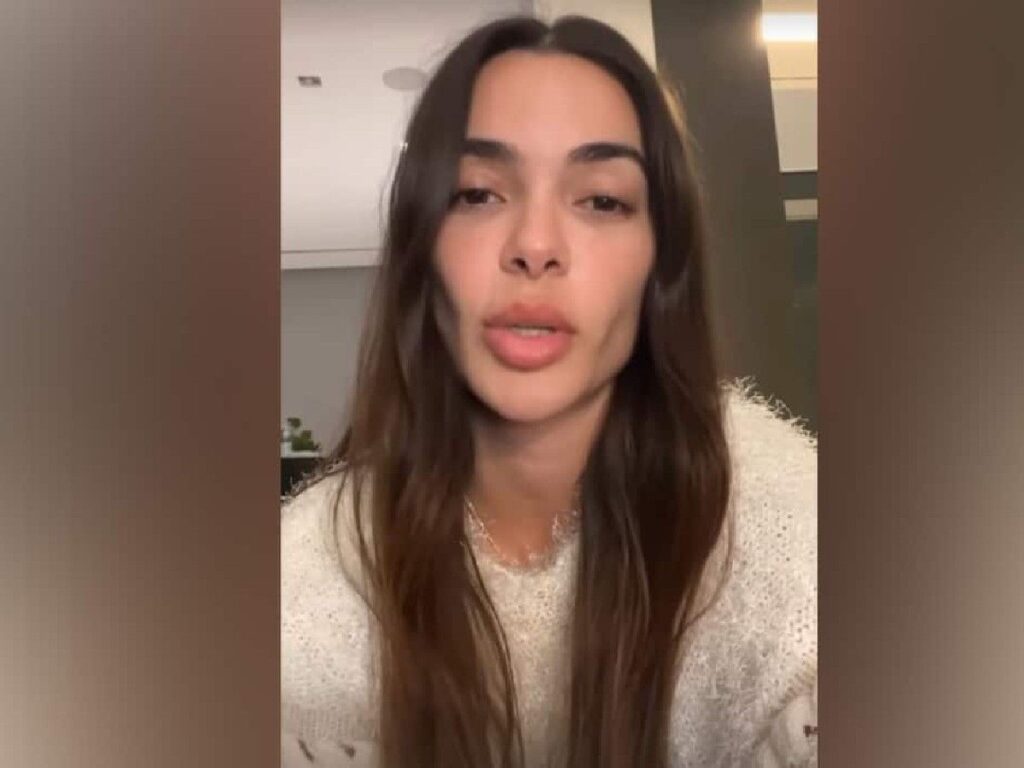 Dani Alves is spending this time in prison because a young woman accused the player of charges of 'sexual assault'. After the news broke out everybody was shocked including the Brazilian player's wife Joana Sanz.
The Spanish model didn't accept this situation at first but then got to see the truth. She then decided to leave her husband and continue her life. But is not getting out of the chaos.
Recently via an Instagram post, Joana Sanz told the fans and media that she with her friends were receiving vulgar and threatening messages from many people on social media. The model told that this kind of action will not get unseen and she would take strict actions against these people.
Joana Sanz quoted, "This is going to be denounced. That they write this to my friends is serious. The model is not happy that her friends who have nothing to do with these things are getting such kinds of messages,"
Related News: Thomas Tuchel gives verdict on Joao Cancelo's future at Bayern Munich, lauds him for his 'unique' style of training
Alexandre Lacazette on the verge of beating Kylian Mbappe in Ligue 1's Golden Boot race