Recently on the occasion of receiving an award at the Quinas de Oura, the Portuguese legend Cristiano Ronaldo mentioned in his speech a few important words that include, "My chapter with the national team is not over yet," which indicates his willingness to perform with his full potential and ability at the big stages.
He further added, "I will be at the World Cup and I want to be at the EUROS," the Portuguese would surely play in the coming World Cup 2022 after qualifying for it by beating the Euro Champions Italy. He believes there is still the last dance at the World Cup left in him, which has no doubt.
Cristiano said, "I will take charge now." Assuring the Portuguese fans of a successful run on the biggest stage on an international level. Many legends who started a little before and after him would be retiring after this World Cup. Internationally there stands no doubt about his presence on the team.
READ MORE: "You should ask him"- When Cristiano Ronaldo's ex-girlfriend disclosed whether the Portuguese would be jealous of her chemistry with 'The Rock' or not
Cristiano Ronaldo's longevity: The international career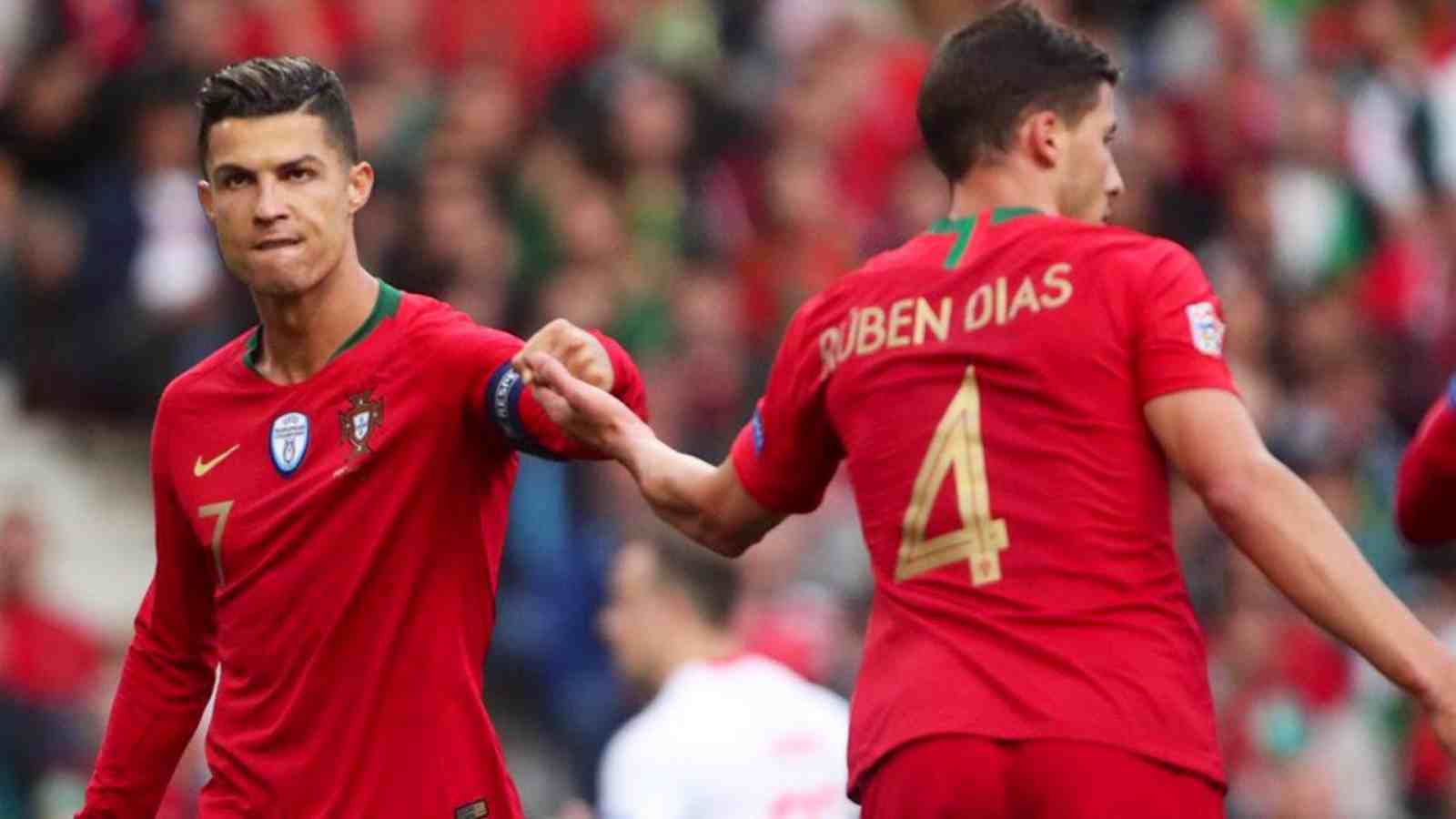 CR7's fifth World Cup is approaching and seems like the legend is delighted by it. He has started in four world cups as of now, starting from 2006, 2010,2014, and 2018. The longevity is ridiculous, as playing on his highest level. His international records speak for themselves.
With having 117 international record highest goals of all time, and having 2 major international trophies that include one UEFA Euro Cup 2016 and the UEFA Nations League in 2018-19. The player has drawn his country's map all over the world. Played in the European championships and is the highest scorer there as well.
One of the longest careers in World football, the Portuguese great is 37years of age but doesn't seem to slow down, the star would be 38 next year and if he wishes to play at the next Euros, would be playing at 40 that is ridiculously insane for someone of his age.
ALSO READ: "All of us together can do that"- Manchester City star wants Portugal not to be too dependent on Cristiano Ronaldo