Argentina secured an essential 2-0 win over Mexico on Saturday at the 2022 World Cup due mainly to a Man of the Match performance from Messi. Argentina took a 1-0 lead after the 35-year-old, commonly acknowledged as the greatest footballer of all time, netted an incredible goal from outside the box. He later assisted Enzo Fernandez, who later added to the South American benefit.
Mexican boxer Saulo Canelo Alvarez, a world champion, has posted angry tweets aimed at Lionel Messi. He thinks Messi contemptuously kicked a Mexican jersey in Argentina's dressing room. Cristiano Ronaldo, considered the arch-rival of Lionel Messi, is following the Mexican boxer on Instagram.
The Portuguese star is the most followed person on Instagram, with over 500 million followers. The Mexican boxer threatening Lionel Messi is out of the 523 people he follows. Cristiano Ronaldo was following the Super Middle Weight World champion way before the "jersy drama" started. It's not strange to see a legend from one sport following a fellow athlete who shares a similar status in snother sporting event or division.
Also Read: "You don't know about soccer" – Former Argentina teammate defends Lionel Messi after Canelo Alvarez threatens him for allegedly kicking Mexican shirt
The one-sided beef between Canelo Alvarez and Lionel Messi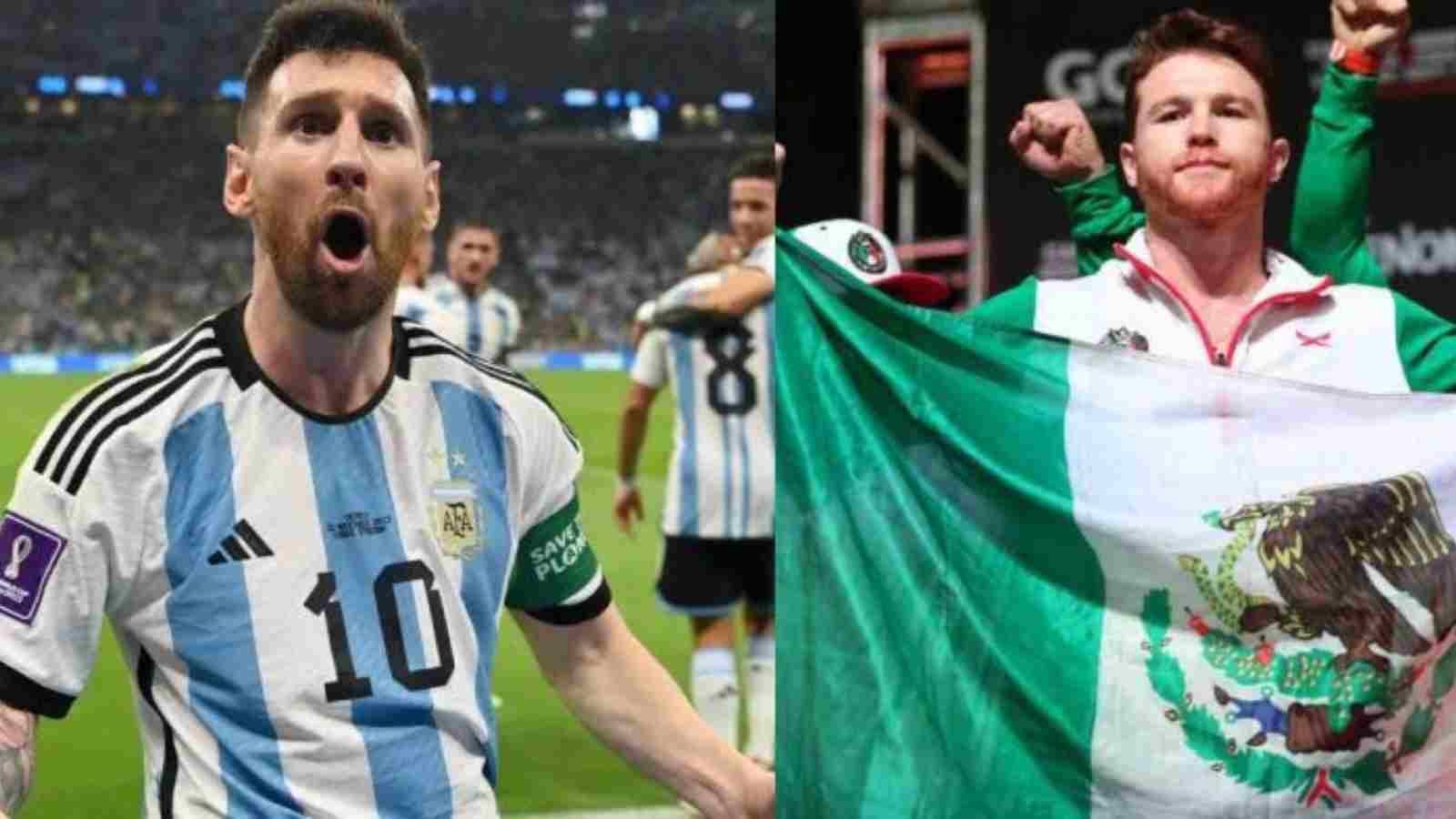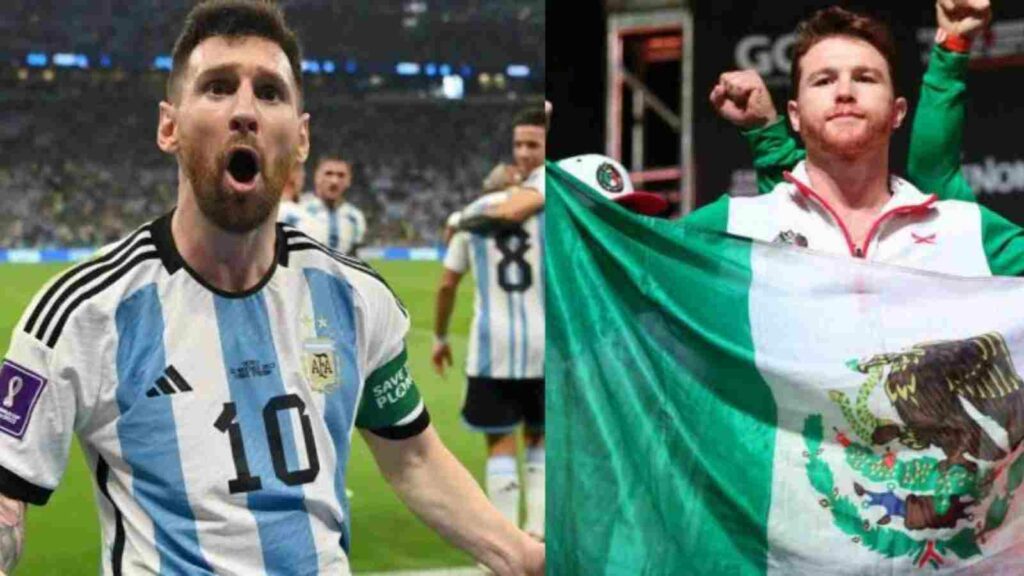 A Mexican jersey is seen wrinkled on the surface next to Messi in a clip of celebrations in Argentina's dressing room. Messi is seen wearing an untucked jersey. He probably swapped the Mexican jersey with a Mexican player just after the match.
Messi was removing his right shoe when he accidentally moved the Mexico shirt he had traded with following Argentina's 2-0 victory. The jersey was on the ground as the Argentines celebrated the win in the dressing room. Messi, who appeared to have done so unintentionally, moved the jersey with his foot while removing his right shoe.
Alvarez took offense at the celebration video wherein the Argentine player was seen using his foot to clear away a Mexican jersey. "Have you seen Messi cleaning the floor with our jersey and flag?" Alvarez, who has 2.2 million followers, tweeted. "He should ask God that I don't find him!" In a succeeding Tweet, Alvarez included two fist emojis, an angry red face, and a flame.
Lionel Messi or no one from his family circle has responded to the remarks of the Mexican World Champion. Retired Argentine striker Kun Aguero, a long-time close friend of Messi, replied to the threat. He pointed out that such things regularly occur in the dressing rooms during celebrations. The Argentine captain's and former Barcelona teammate Cesc Fabregas shared a similar opinion via his Twitter handle. Lionel Messi is yet to respond to the threat and is less likely to do so, considering he has a must-win game against Poland to play in Qatar.
Read More: "Kudos to Kudus for running the show" – Twitter reacts as Ghana beats South Korea in thrilling encounter at 2022 FIFA World Cup
Read More: Germany's protest against FIFA at 2022 Qatar World Cup "finished" after Japan's match only, declares Ilkay Gundogan