The recent sighting of Tom Cruise and Shakira at the Miami Grand Prix has sparked rumors of a possible romance. Shakira is currently single after recently ending her 12-year relationship with Gerard Pique. Tom Cruise has also been single for quite some time, having divorced Katie Holmes over 10 years ago after a 6-year marriage.
Many fans across football and F1 are now speculating whether the two stars are actually dating. After all, they were seen attending the Miami GP together and have been single for a long time. It's possible that they may have found a connection and are interested in pursuing a long-term relationship. In social networks, the images are observed where Tom Cruise guards Shakira due to the tumult of people around him in search of a photograph that sparked positive comments about the duo.
Shakira wore dark glasses, a set of olive green tops and pants, while Cruise appeared in a white polo shirt and blue pants, sharing with the Colombian a taste for dark glasses. While it's unclear whether Shakira and Tom Cruise are actually an item, it's clear that the Miami Grand Prix is the place to be for both Hollywood stars and music icons alike.
Shakira and Tom Cruise, both are champions of their particular field and will make a power couple. Whatever the truth may be but fans really want to see them together. Many of their well-wishers were quick to come to the conclusion that the duo was indeed in a relationship. On the other hand, some of Shakira's fans expressed skepticism about the relationship and showed their disappointment with the news with comments saying to stay away from him.
Related: Gerard Pique to answer Shakira in her own language, wishes to collaborate with Bizarrap for a diss track
Thousands of Fans Join in to Celebrate Shakira's 'Timeless Gem' 'Waka Waka' marking 13 years since the release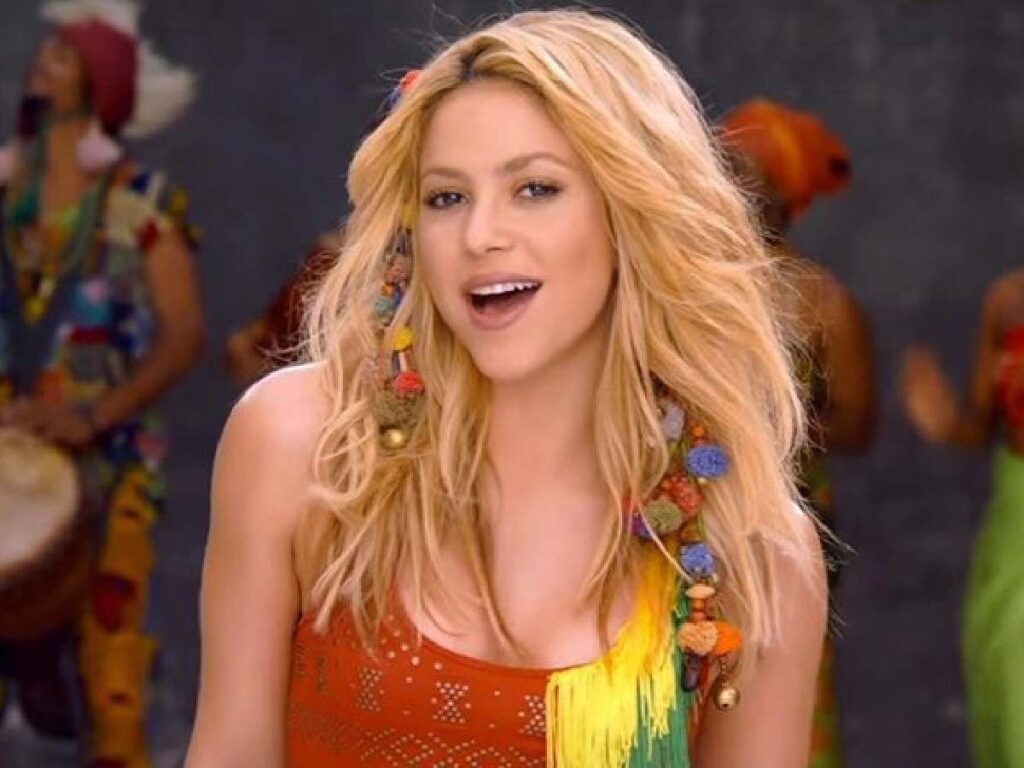 It has been thirteen years since the release of Shakira's phenomenal hit track, 'Waka Waka', and the song is still going strong. The highly successful track, which is famously known as the World Cup 2010 official theme song, was released on 7th May 2010. Since then it has received recognition and acclaim from critics and fans alike. To date, the music video of the song on YouTube has garnered more than 3.5 billion views.
On top of that, the single itself has sold over ten million copies around the world. The impact and influence of Shakira's hit track can be seen in the fact that it is still considered to be one of the greatest World Cup songs in history. 7th May marks 13 years since the release of Shakira's iconic song, "Waka Waka". Celebrating the thirteen-year anniversary of 'Waka Waka', many Twitter users, belonging to various countries, expressed their admiration and appreciation for 'the timeless gem'.
The huge success of "Waka Waka" is undeniable, and it's no surprise that so many people are still showing their support. This proves yet again how loved, appreciated, and admired 'Waka Waka' is. Also, how deeply Shakira has touched the hearts and souls of her fans by creating such an iconic masterwork. It is commendable how the singer's fans have stood by her and her work, even through turbulent times.
In case you missed it:
Barcelona and Wolves could sign a big swap deal involving Ansu Fati next summer
Florentino Perez rubs off Carlo Ancelotti 'sack' rumors after Copa del Rey win, assures Real Madrid fans of his stay next year