Jesse Lingard, the former Manchester United winger, has recently made headlines after being caught in a drink-and-drive incident this Thursday. Lingard was caught by the cops on the streets of England driving in his newly brought Lamborghini Urus and was fined a fine worth £57k.
Jesse Lingard crossed the legal limit of 35 milliliters per 100 milliliters of breath. Lingard's test results stood out to be 76 milliliters and hence was fined by the cops. The free agent bought his luxury ride just 3 months ago and already has been booked a few times earlier due to his drinking addiction.
Jesse Lingard left Manchester United by mutual decision in the summer of 2022 after his contract expiration. At Old Trafford, he has played a total of 335 games and scored 35 goals in total for the Premier League Giants. It was spectated that Jesse Lingard left Manchester United due to less playtime there.
In 2021 he moved to West Ham United on a loan move. At London Stadium, under manager David Moyes had an impressive stint. Lingard valued the opportunity given by the club and the fans.
After that, Lingard joined Nottingham Forest on a free move from Manchester United in the summer of 2022. However, Lingard's performances did not meet the expectations which further led the club to release him. As of now, Jesse Lingard is a free agent awaiting his next club venture.
Also read: "The Gunners are firing on all cylinders"- Fans celebrate Arsenal's glorious return to the Champions League with a 4-0 thrashing of PSV
David Moyes hasn't given up on Jesse Lingard for West Ham United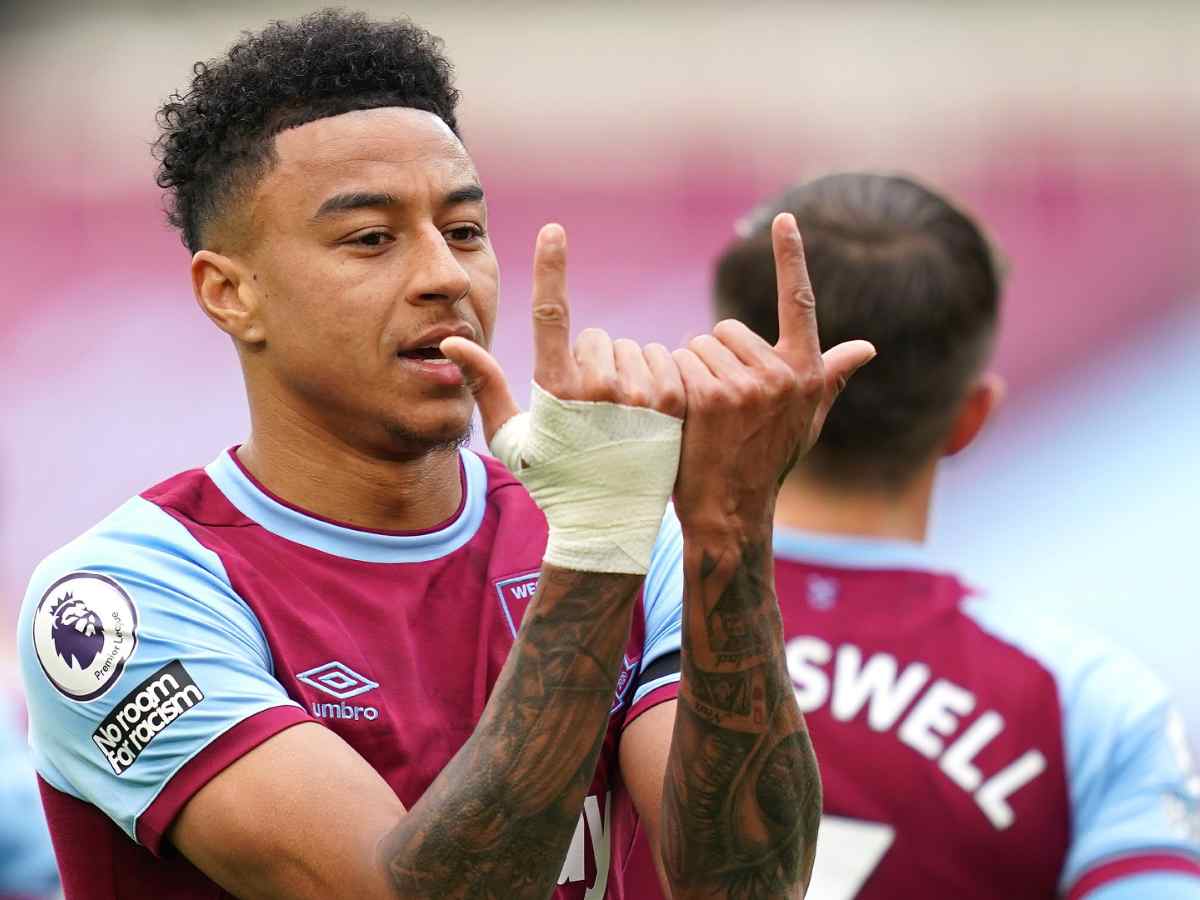 David Moyes, West Ham United head coach, in a recent public statement on Jesse Lingard has convinced the fans and supporters that the club is closing in on the transfer deal for Jesse Lingard. Lingard who had an amazing and successful loan spell for West Ham United in the 2021/22 season is approaching in on having a comeback.
In his recent statement, he said, "We're trying to get more players in." The bond between the manager David Moyes and the 30-year-old Englishman is special as the history they had together is much cherished by the football community.
As the situation unfolds, fans and supporters await the news of whether Jesse Lingard will get back to West Ham United or not.
In case you missed it: