During the discussion, Barcelona manager and legend Xavi Hernandez offered his opinion, as reported by sources. The Spanish master said he saw nothing wrong with Vinicius' style of a goal celebration.
Xavi stated: "Everyone celebrates goals the way they want. Let everyone do what they want as long as it's not disrespectful."
The recent controversy surrounding Real Madrid starlet Vinicius Jr.'s goal celebration has split the entire football world into two distinct groups. Others find the youngster's dance after scoring a disrespect to the competitors, despite several coming out in favour of him.
Also Read: "We will continue to fight with racism"- Pele extends support to Vinicius over signature dance celebration
Vinicius have the support of numerous players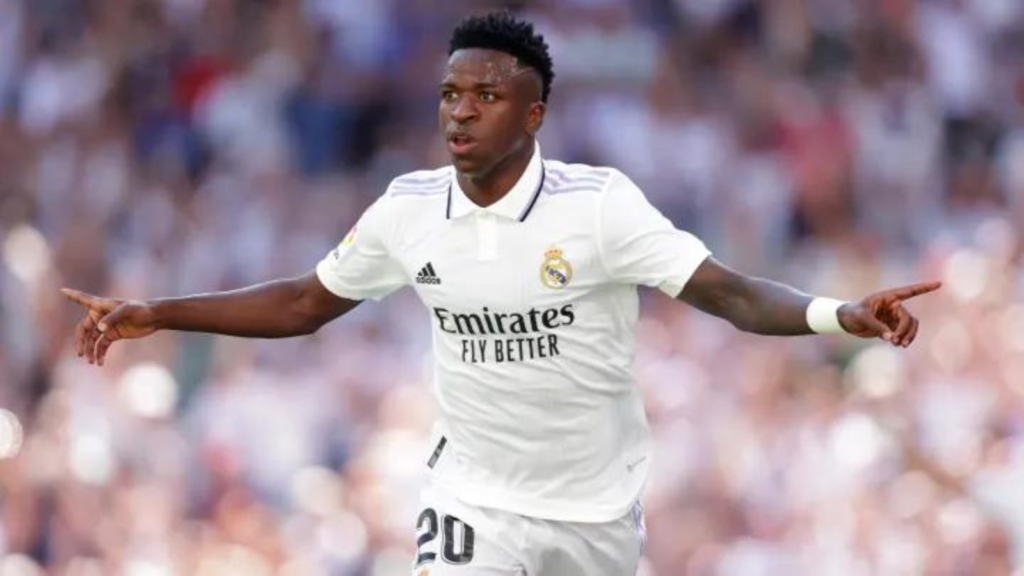 Several of the Brazilian's countrymen, like Barcelona's Raphinha, have expressed their support for him on social media in response to the criticism of the post-goal routine. The recently signed player posted on Instagram:
"I want to see dance. I want to see joy."
Neymar, a former Barcelona player and current Brazil captain, also backed Vinicius, saying:
"Dribble, dance & be you! Happy just the way you are. Go for it my boy, next goal we dance."
Thiago Silva, Lucas Paqueta, Richarlison, Paulinho, and Alvaro Morata are just a few of the players who sided with Vinicius in the lengthy argument.
With his five goals and three assists this season, Vinicius has played a significant role in Los Blancos' eight-game winning streak across all competitions. The weekend's match against Atletico Madrid is scheduled to be his debut, and he plans to show off his Samba moves on the derby stage.
Also Read: WATCH: David Beckham waits 12 hours in queue to see Queen Elizabeth II lying in state in London
Do follow us onGoogle News |Facebook |Instagram |Twitter